Maxoptra Reviews
Our 6,000+ users love us thanks to our decade of experience in routing, award winning customer service, and industry leading technology.

Read on to find out what they have to say.


0
Businesses signed up to MaxOptra
0
MaxOptra users
0
Experience in routing and scheduling
Our case studies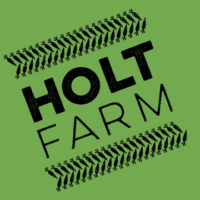 "MaxOptra provides a solution that we didn't even think was possible without having the budget of larger supermarkets. For those who don't have millions to invest, MaxOptra offers a fantastic solution that has saved us considerable amounts of time, money and stress."
Sam Leigh-Simpson
Holt Farm

"Without MaxOptra we would not have been able to get Wellocks At Home off the ground, and I don't know where we would be right now. The customer service has been exceptional, with all queries resolved easily. The system has allowed us to move the business forward, and we're excited to use more functionality to improve our offering"
Craig Coupe
Head of Transport at Wellocks

"The system is so adaptable! If there is some additional information or functionality we'd like, we just call up MaxOptra, and we have it within 20 minutes."
Mark Heywood
Transport Manager at Delifresh
MaxOptra really made us challenge what the best routes are. We previously relied on our Transport Manager's local knowledge of London - dividing routes by postcodes. MaxOptra looks at routing completely differently, focusing on the addresses closest to each other for the fastest route, and taking us out of a postcode mindset."
Duncan Sambrook
Sambrook's Brewery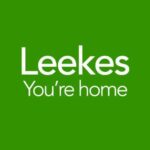 "Prior to the implementation of Maxoptra, the scheduling and route planning task was predominantly manual and overwhelmingly paper based. Maxoptra easily integrated with our sales order system so we can now automatically export addresses and calculate routes in a matter of minutes. The intuitive drag and drop functionality means we can adjust to incorporate local knowledge or changing requirements and the automatic production of delivery manifests, in order, by vehicle is a real eye opener."
Simon Perrin
Distribution Manager at Leekes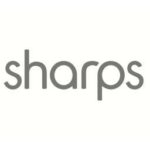 "When reviewing potential solutions, we were impressed with the MaxOptra offering as well as their way of doing business. The functionality was exactly what we wanted, the costs were evident and we were given an ROI based on our operation and usage. MaxOptra was honest and up front with its terms and conditions and, unlike other solutions, required no long term contract commitments or massive up-front costs."
Andy Turner
National Installer Support Manager at Sharps Bedrooms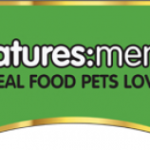 "The daily planning of B2B and B2C deliveries would be very difficult without Maxoptra. We currently operate around 60 vehicles in the UK, from four different depots, making on average a delivery every minute,"
Chris Warden
Operations Manager at Natures Menu

"Whilst I was out with the driver and realising the capability of the MaxOptra system, I thought 'wow!"
Joseph
Business Development Manager at Bobtail Fruit