Supporting Covid-19 Testing & Waste Management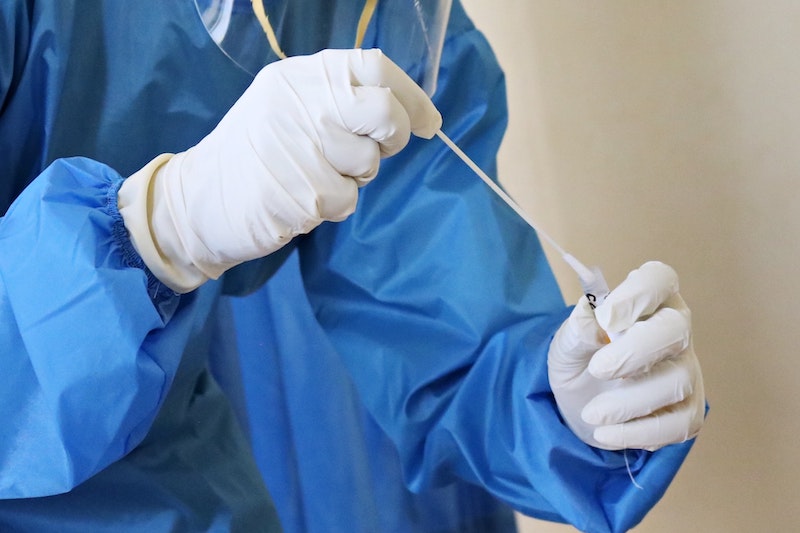 Over the past year we have talked a lot about how we aim to support our customers, both old and new, to navigate challenges brought about by Covid-19.
We have helped businesses such as Charles Stamper, Holt Farm, and Sambrook's Brewery to pivot from B2B to B2C/D2C. Enabling them to continue their businesses, streamline their processes, save considerable hours, and discover an entirely new customer base in the process. 
This is alongside our Covid-19 support group, which we have been running over the past year. Supporting businesses (whether they are our customers or not) with logistics advice and suggestions to help them through this difficult time.
Covid-19 testing and waste management in South America
More recently, we have taken on a waste management company in South America, specialising in water treatment, distribution, and waste management.
The businesses wanted to make the most of their services in a difficult economy, whilst also making a positive difference to the Covid-19 support efforts. 
Therefore, the business decided to launch a Covid-19 waste collection service for hospitals –  moving waste (such as from Covid-19 testing) on a regular basis, roughly twice a week per hospital, with a fleet of 10 vehicles.
Not only is this highly beneficial to the Covid-19 efforts, but also meant that the business could pivot their own services to keep their business running. 
How MaxOptra have supported the programme
At MaxOptra, we have been supporting this business and enabling them to achieve this change in offering. Thanks to our industry-leading dynamic route optimisation solution, this business is now able to plan critical pick up and deliveries to support Covid-19 testing and waste management South America.
Without MaxOptra, achieving this would be nearly impossible. The route planning and scheduling alone would likely have taken additional hours or days, meaning the business could not be as reactive nor as organised in their new offering as they are able to be.
Our customers
Despite current obstacles, it is always great to see our customers, such as this business,  change their business model and offering to suit the current climate. And at MaxOptra we are continuously proud to support this and help wherever possible.
Need some support?
Whether you are a UK or international business, and are looking to improve your logistics offering, or even pivot your business model, then get in touch. Our helpful team of experts are always happy to help. Alternatively, check out our relevant case studies, such as Charles Stamper.