Why The Building and Construction Industry Will Be The First To Ramp-Up Post-Lockdown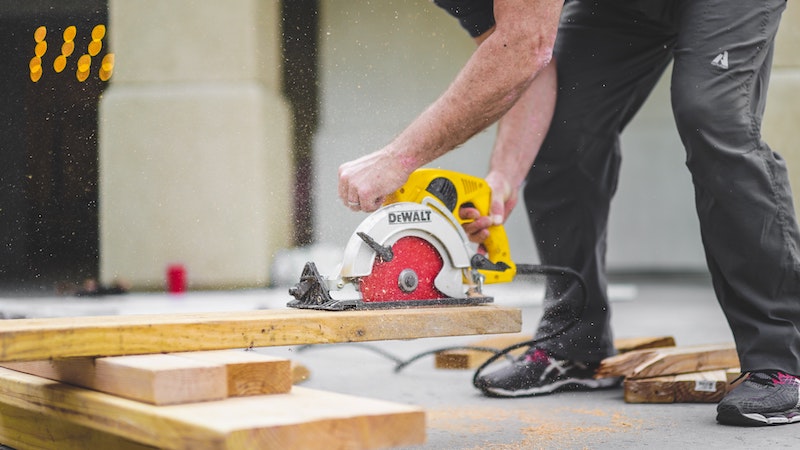 At MaxOptra, the more we speak to our customers, the more we realise that the building and construction industry will be one of the first to ramp up activity, post-lockdown.
From suppliers to distributors to construction workers, the entire industry is poised to get up and running. Fast. And with many costly construction projects still on hold, and B2C customers desperate to make home improvements, it's easy to see why.
They never really stopped
The construction industry is one that has arguably not stopped during COVID-19. Much construction work has been allowed to continue in England and Wales since the lockdown, in fact, the industry has been repeatedly encouraged to stay open.
At the lockdown's peak, around 65% of UK sites by value had closed down, however as of early May, that figure was down to 37%, according to data provider Glenigan.
A key example of this is the Department for Transport announcing that they will be fast tracking road and rail infrastructure projects, worth a combined £175m, to support the UK's economy during lockdown.
The weather
Traditionally, the summer months are the busiest for the building and construction industry. This is because better weather results in better conditions for the industry to work in, without having to face the autumn and winter challenges of snow, rain and wind.
Additionally, B2C customers will have spent more time indoors during the previous months, feeling an increased need and desire to make changes and improvements to their homes once they have saved money and are able to be outside more frequently.
Customers at home more
Which leads us nicely onto the fact that due to COVID-19, B2C customers have spent a lot of time indoors recently. This has led to an increase in home improvement and DIY, as well as an increased focus from customers on getting their home environment just right.
In fact, as of May, hiring of external contractors from B2C customers started to increase once again, showing that this audience is ready to make changes to their home once lockdown restrictions enable them to.
Challenges the industry will face
For the building and construction industry, this increase in work is obviously a positive. However, due to the decrease in activity, and many workers being furloughed, this swift ramp-up in activity does come with challenges:
The supply chain
For building and construction companies, or sole-traders, actually sourcing building materials is the initial challenge. Their supply chain has slowed down over recent months, and is suddenly being asked to kick-start activity on a large scale. This means dealing with the smooth running of material production and delivery.
We know this can be a complicated process, and one that may come with some 'glitches' as suppliers throughout the supply chain work hard to connect everything together once again.
Manually getting supplies
For those companies and sole traders who are turning to depots and shops to gather their supplies, they will not be alone. After an initial lockdown slump, shops such as B&Q started seeing a recovery in sales as early as April, as keen DIYers overwhelmed their website and online delivery, and hundreds were regularly seen queueing outside the bricks and mortar stores.
This of course will result in delays for anyone within the building and construction industry who rely on these stories for their supplies, meaning they may have to turn to larger suppliers.
High expectations and a fast ramp up
Of course, an underlying challenge to all of this is meeting expectations. With many building and construction projects, from both B2B and B2C customers, having been put on hold for the past few months, many are understandably keen to get up and running again.
This means many throughout the industry will be desperate to meet these high expectations; running a smooth and efficient operation without any issues. Of course, this won't come easy. And there will likely be a transition period as businesses get used to this fast pace of work, once again.
Solutions
For building and construction suppliers and businesses alike, there are solutions to these challenges that can ensure businesses can deliver their supplies fast and reliably. We have worked with many businesses in this industry to support them during lockdown, as well as planning for post-lockdown. Here are some of the solutions we suggest:
Improve your fixed routes
For the construction industry, or anyone in the construction industry supply chain, now is the time to ensure that routes are as efficient and streamlined as possible. Due to high expectations to ramp up activity, dealing with delays or impractical routes is the last thing a business would want to be dealing with right now.
We know that fixed routes can degrade over time, so by using route optimisation software you can be confident that you are getting the very most out of your fixed route network: managing priority customers and any route changes that have come about.
Upgrade to dynamic, optimised routes
Alternatively, now could be a great opportunity to upgrade from fixed routes to dynamic, optimised routes. This will enable businesses to save time and resource by allowing software to produce multi-drop routes in seconds, as well as taking into account traffic, vehicle information, route restrictions and driving times.
Integrate your business systems
Don't waste unnecessary time due to bad integrations. Now, more than ever, it is important that all of your business systems are fully integrated and running smoothly. This will ensure no bottle-necks or issues during such an important time.
By using a system, such as MaxOptra, that offers an open API, you can easily integrate all of your existing business systems.
Improve customer communication
It's a stressful time for the building and construction industry, meaning that you don't want to add to their worries with late deliveries or a lack of communication.
Keep your customers informed with advance and on-the-day email and SMS communications, such as predicted delivery times, and real-time updates on where their order is.
Track vehicles and performance
Of course, if you're putting measures in place to ensure you keep your end-customer happy, you will want to track the success of your efforts.
That's why it's important to know what's going on once your vehicles have left the depot. You can either link systems such as MaxOptra to your current in-vehicle telematics, or use our Driver App to monitor what's going on in real time.