Why service is the manufacturing industry's new product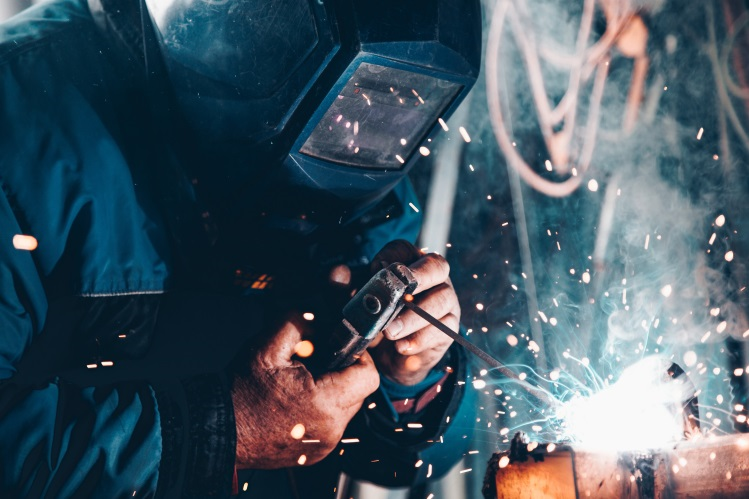 In a recent survey over half of manufacturing companies said their marketing could be better.
They pointed the finger at outdated marketing tactics, lack of expertise and the fact that most manufacturers choose to focus on making the goods rather than marketing them.
But this lack of marketing isn't just a minor niggle – it's a threat to the entire domestic manufacturing industry. Goods from the Far East have long been flooding the market at a cheaper price but now they can be found more easily, online first, putting your manufacturing business under serious threat.
In this blog post we discuss how manufacturers can up their game by modernising their approach to marketing and customer service. We'll look at what they can do better and how to convince the customer to choose their products over goods from abroad.
Modernising your marketing
Print and direct mail remain extremely popular forms of marketing in manufacturing. After all it's great to be able to pick up a piece of print and show your customers the quality of your products – the only problem is that your customer has moved on.
These days most customers aren't going to wait for a brochure to land on their doormat before they start searching for what they need online. A quick Google search for products will reveal a whole host of suppliers dotted around the globe who all accept orders from abroad.
For manufacturers to stay in the game they need to be found quickly and easily online. They need to embrace digital marketing by focusing on what customers are commonly searching for. Search engine marketing, social media and paid search are most modern marketers' bread and butter but shockingly these methods are some of the least popular marketing methods in manufacturing. If you want to modernise your approach to marketing it's time to turn digital.
Delivering better service
Once your customers have found you online it doesn't stop there. For starters you're going to have to deliver more than just the goods if you're competing against foreign manufacturers offering comparable goods at more competitive prices.
This is where customer service comes into play. Good customer service is something domestic suppliers can offer much more easily than manufacturers based on the other side of the planet. Being responsive, helpful and fast are the reasons why many customers stay loyal.
And when it comes to customer service, delivery is key. People searching for products want them now – they don't want to wait around for shipping. Your approach to delivery will set you apart from competitors and might mean customers are willing to pay a higher price if they can get their hands on your product faster.
Providing you with the tools
These sound like great ideas but for an industry which has already confessed it's low on resource, how can manufacturers implement them? Well the secret is using the right technology – software that's automated and less resource-hungry.
And when it comes to improving customer service and delivery we've got just the answer. Maxoptra offers a suite of delivery and logistics software which helps drivers deliver goods to multiple locations faster and more efficiently.
What's more, Maxoptra gives you something to really shout about when it comes to marketing your delivery service. Because the software makes your deliveries more efficient it means you can deliver goods in tight timeframes, cut the cost of delivery by using the most efficient routes and get your goods into customers' hands quicker than your competitors. And it does this all while keeping customers in the loop with alerts and updates on when to expect their goods.
But it's not just a tool that will give you the edge when it comes to marketing your customer service and delivery offer. Our software helps you manage your logistics seamlessly from the back office by working out the best routes based on load and vehicle restrictions. It all lets you keep a careful eye on time, money and miles while making best use of space to make your deliveries faster, greener and more efficient.
Don't just take our word for it though. There are a whole host of manufacturers using it right now including the likes of Prestige Beds, Drainfast, and Industrial Metal Services.
If you'd like to find out how Maxoptra can help you deliver a better service then contact us today for a free trial.