Speeding Drainfast's Delivery Planning & Improving Customer Service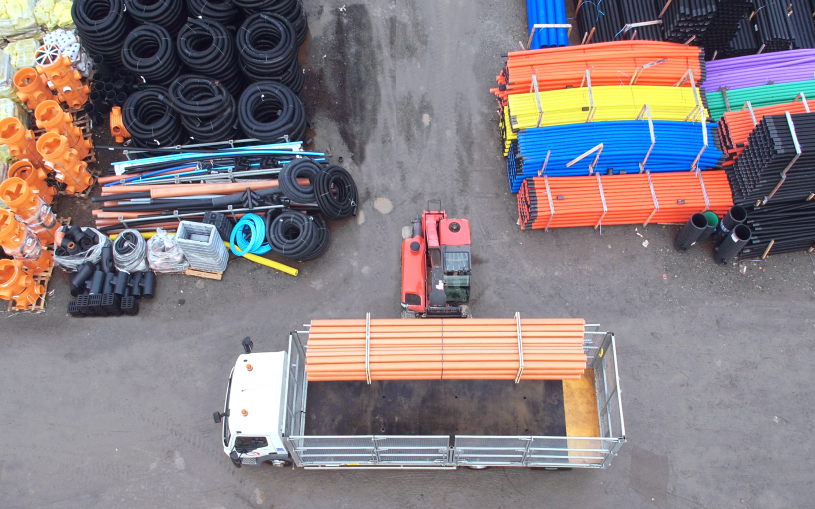 Using Maxoptra's customer service, delivery management and route planning technology, Drainfast has consolidated its delivery planning process, improving operational efficiency and boosting customer service. One of the UK's leading suppliers of specialist drainage products, Drainfast was established in 2003 and has built a reputation for rapid delivery and first class service. Operating from strategic locations in the south of England, the Midlands and London, Drainfast holds more than 1,200 product lines in stock, many of which are available for free next day delivery.
Multi drop route planner UK
Drainfast operates its own fleet of 16 vehicles ranging from 3.5 ton trucks to 7.5 ton lorries. Offering free next day delivery on orders received before 15:00 hours to selected locations, Drainfast prides itself on its product knowledge, customer service experience and strong relationships.
"Our vision is to lead the market with cutting edge service and value and one of our core values is speed," commented John Harfield, Transport Manager at Drainfast. "This is reflected in how quickly we react to new products or industry developments, how we engage with our customers throughout the buying process and of course how we plan and execute deliveries."
Route planner UK
"Following the introduction of Maxoptra all route planning and scheduling is now completed centrally, rather than by individual depot managers, allowing us to take an holistic view," continued John. "This reduces the time taken to plan schedules and maximises delivery capacity."
Having configured its driver and vehicle settings, Drainfast simply imports spreadsheets, produced by its Intact accounting package, into Maxoptra. A cloud-based SaaS scheduling platform, Maxoptra builds Drainfast's delivery schedules, taking into account possible constraints such as vehicle capacity, driver restrictions and customer requirements. A powerful route optimiser, Maxoptra gives users the opportunity to improve productivity and achieve tangible savings while a feature rich mobile driver app ensures the real time flow of business-critical information, including adjustments to the planned schedule, proof of delivery and automatic ETA notifications.
Route planner multiple stops
"Maxoptra produces clear, concise and efficient schedules in a matter of minutes which can be shared with depot managers, transport team and sales representatives giving us greater visibility and more transparent operations," concluded John. "With the vehicle track and trace option we can also share accurate ETA's and updates with customers boosting customer service levels."