What does post-lockdown mean for the construction industry and supply chain?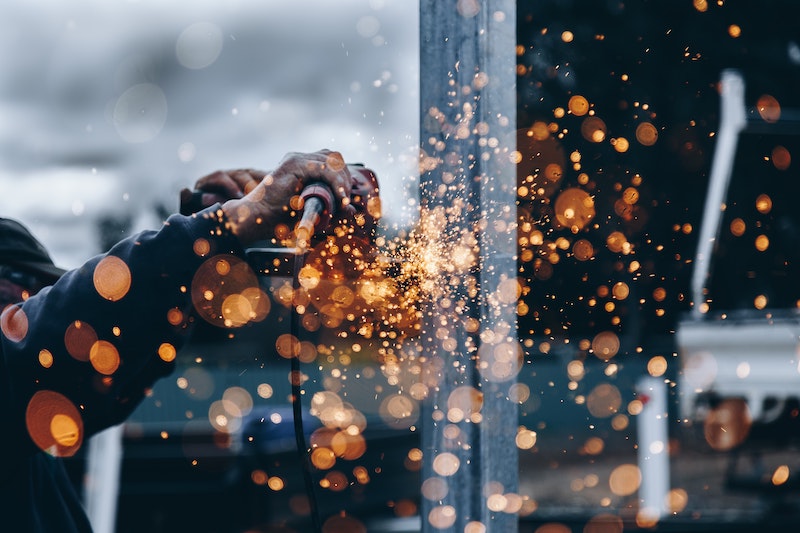 As we're sure many of you are aware, in the government's latest significant COVID-10 update, Boris Johnson reported that people who cannot work from home, such as those in the construction or manufacturing industry, should be "actively encouraged" to return to work.
Furthermore, in a recent coronavirus briefing from housing secretary Robert Jenrick, he promised to "reopen and renew the housing market and our construction industry".
However, the construction industry is one that has arguably not stopped during COVID-19. Much construction work has been allowed to continue in England and Wales since the lockdown, in fact, the industry has been repeatedly encouraged to stay open.
At the lockdown's peak, around 65% of UK sites by value had closed down, however as of early May, that figure was down to 37%, according to data provider Glenigan.
A key example of this is the Department for Transport announcing that they will be fast tracking road and rail infrastructure projects, worth a combined £175m, to support the UK's economy during lockdown.
It seems that out of all industries and businesses that will be reopening due to the change in lockdown restrictions, the construction industry is one that is in a position to be ramping up activity most significantly.
This will obviously have a knock on effect to businesses who are in the construction supply chain, who will also be experiencing a sudden increase in activity, and expectation from their construction customers.
So what challenges will this bring to the industry that is trying to maintain and increase activity, fast, while a significant proportion of the country are still restricted to a slower pace?
We have been talking to our customers in the construction industry and construction distribution supply chain, about the challenges they are facing, and what solutions and advice we can offer them to overcome this difficult time.
Here are some of our findings:
Enhance your fixed routes
If your business runs on a fixed route model, now is the time to make sure that they are as efficient and streamlined as possible. Now is not the time to be dealing with unnecessary delays or impractical routes – instead you should be supporting construction businesses with fast and efficient deliveries of much needed supplies.
We know that fixed routes can degrade over time, so by using route optimisation software you can be confident that you are getting the very most out of your fixed route network: managing priority customers and any route changes that have come about.
Upgrade to dynamic, optimised routes
If you want to take this opportunity to really improve your route scheduling process, we would recommend upgrading to dynamic route optimisation.
This will enable you to save invaluable time by allowing software to produce multi-drop routes in a matter of seconds; automatically factoring in delivery times, customer preferences, route restrictions and driving times. You can also take account of traffic information, as well vehicle height/weight/width restrictions for a more polished route result.
Dynamic route optimisation takes some of the pressure off you, and allows you to be confident that your routes are both efficient, reliable and achievable.
Ensure your business systems are fully integrated
Now, more than ever, it is important that all of your business systems are fully integrated and running smoothly. This will ensure no bottle-necks or issues during such an important time.
By using a system, such as MaxOptra, that offers an open API, you can easily integrate all of your existing business systems. We have established links with a wide range of CRM, ERP, SOP, WMS and telematics system providers. To make your life even easier, thanks to our open API and experienced development team, even if we don't have the integration you are looking for, we know how to get one sorted quickly.
Keep your construction customer updated
It's a stressful time for the construction industry, meaning that you don't want to add to their worries with late deliveries or a lack of communication.
Keep your customers informed with advance and on-the-day email and SMS communications, such as predicted delivery times, and real-time updates on where their order is. This is not only great for your customer relations, but also reduces the need for customers to contact your depot asking for updates.
At MaxOptra, we also offer ePOD functionality through our iOS and Android driver app, allowing drivers to take electronic signatures, photos and proof of purchase, for your added peace of mind.
Track performance
Of course, if you're putting measures in place to ensure you keep your end-customer happy, you will want to track the success of your efforts.
That's why it's important to know what's going on once your vehicles have left the depot. You can either link systems such as MaxOptra to your current in-vehicle telematics, or use our Driver App to monitor what's going on in real time.
This on the day visibility enables our clients to proactively deal with any delays or issues as soon as they occur. At the end of the day this valuable data aids driver debriefing, route refinement and management KPI reporting.