Maxoptra Opens New South Coast Regional office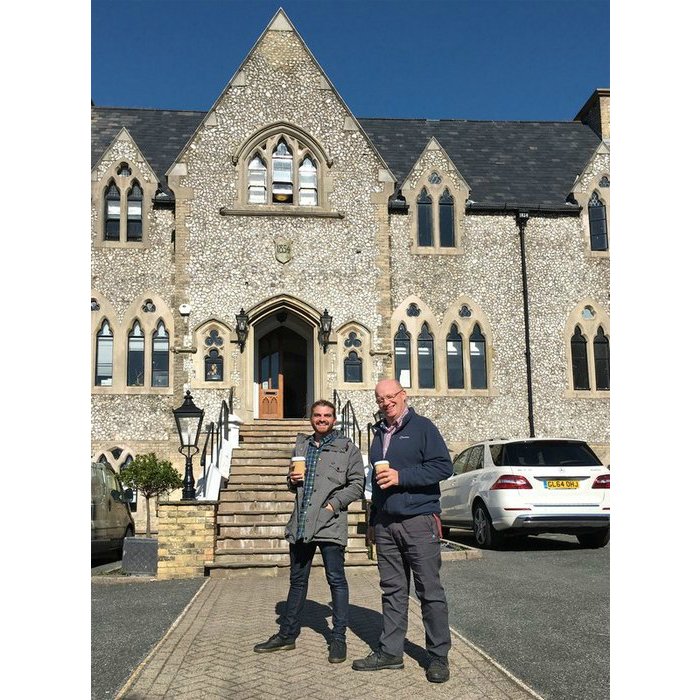 London, 13 October 2016: Maxoptra has opened a new regional office in the south coast seaside resort of Brighton – increasingly referred to as 'Silicon Beach'. Designed to service the rapidly expanding user base of the dynamic route management software, the new office will be staffed by a growing team of Maxoptra pre-sales consultants and implementation and support staff. Maxoptra is part of Magenta Technology, whose scheduling solutions manage more than 10,000 fleet vehicles worldwide every day.
In a parallel move, Magenta has also announced the appointment of Antonio De Lellis as Maxoptra Business Development Executive. De Lellis, who is based at the new Brighton office, will be responsible for the continued growth of Maxoptra within the small and medium enterprise (SME) sector of field service and distribution industries.
Best route planner
"As a Software as a Service (SaaS) solution, Maxoptra is making considerable inroads with SME organisations across a wide variety of industry sectors. This success is underpinned by the realisation that, with cloud based solutions like Maxoptra, routing and scheduling software is no longer confined to large fleet operators," commented Stuart Brunger, Head of Business Development at Magenta Technology.
"With no upfront hardware or software costs, easy integration with existing systems and working practices and proven returns on investment, it is no wonder a growing number of smaller fleet operators are adopting Maxoptra," he continued, "and it is for this reason we have expanded the Maxoptra team with the appointment of Antonio and taken the decision to open a new regional office in Brighton."
Logistics software
Antonio De Lellis joins Magenta from FieldAware, the fastest growing field service SaaS company on the market, where he held the position of Mid-Market / Enterprise Business Development Executive, working alongside Maxoptra colleague Tim McCarthy. Working closely with Account Executives and Solutions architects to identify, develop and complete new business, De Lellis helped produce the largest closed deal to date in the UK during his time at the company.
The new Maxoptra Brighton office is located within the prestigious Citibase office housed in a striking Gothic listed building built in 1854. Sensitively refurbished to restore historic features, the new office is centrally located close to Brighton's unique and vibrant North Laines, railway station, city centre and famous seafront. Brighton is rapidly emerging as a hub for innovation and creativity, especially in the technology sector where it is often referred to as 'Silicon Beach'.
CONTACTS
ABOUT MAXOPTRA
Easy to use, affordable and highly customisable, the Maxoptra route planning system helps companies to do more business with the same resources at a lower operational cost. Having an open API makes it an ideal complement to any telematics, WMS and CRM solution. As a subscription-based SaaS solution, Maxoptra is accessible 24/7 from any web browser worldwide; meaning every new release of functionality is immediately available to subscribers with no additional charge or upgrade cost.
Maxoptra is a division of Magenta Technology.
Magenta's scheduling solutions manage over 10,000 fleet vehicles worldwide every day. Customers include Gist, Avis Car Rental, Snap On, Serviceline, Walkers Transport, Champion Timber and many others.
Magenta Technology, 29 Curzon Street, London, W1J 7TL