Maxoptra Launches New iOS Driver App for Real-Time Delivery Control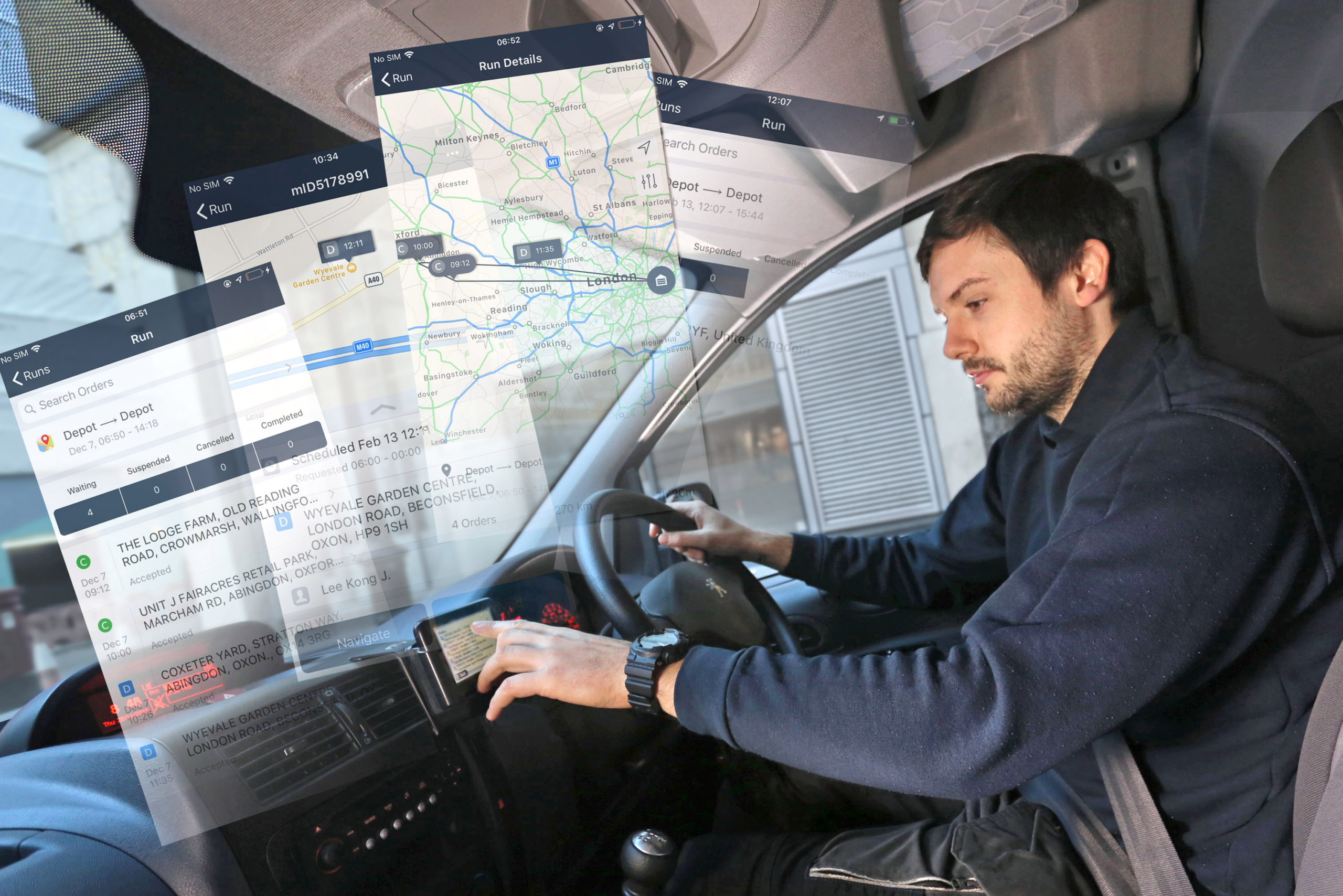 Maxoptra has announced a new smart phone app for delivery drivers – that now runs on both iOS and Android devices – providing real time delivery control,  job notification, tracking, live reporting and proof of delivery (POD) capture. Connected to Maxoptra's delivery management and customer service software, the Maxoptra Driver App is designed for operators wanting a paperless process together with complete visibility of their mobile operation.
The new iOS version of the Maxoptra Driver App also helps boost customer service, with automated ETA notifications, and reduces driver administration with digital manifests, and ePOD signature and photo capture. The App can also be used to record customer feedback, at the point of service, with Maxoptra's popular Rate my Delivery feature.
"The Maxoptra Driver App delivers tangible service improvements at every stage of the delivery process with benefits evidenced by operators, drivers and the end customer," commented Stuart Brunger, Business Development Director at Maxoptra. "Using existing devices means it's easier for companies who don't want to invest in in-cab technology to get some of the benefits associated with such technology. The Maxoptra Driver App features are intuitive and easy to use and fit with existing workflows and we are delighted to be able to now offer an iOS version in addition to our Android based app."
Integrated with the Maxoptra cloud based routing and scheduling back office software the new iOS Driver App automatically receives job notifications without the need for printed manifests. Drivers can be routed to the next job using Google Maps or Waze and real time visibility is achieved with the capture of GPS co-ordinates of driver and delivery locations.
The Maxoptra solution automatically sends either email or SMS ETA notifications to the customer, which can, using the GPS recorded locations, be updated as the delivery schedule is completed. This information can also be shared online, on an operator's own website or Facebook page, for customers to self-serve live updates.
Once at a delivery location the driver can automatically record parcel information and reduce time spent onsite. ePOD signatures and photos can also be captured and transmitted to the back-office system. To boost customer engagement and improve online ratings, feedback can be captured using a familiar star based scoring system.
Maxoptra is a leading provider of cloud based delivery management, customer experience and route optimisation solutions specifically designed for SME fleet operators. Offering rich functionality, integration with existing workflows and incumbent software, cloud based Maxoptra is easy to use and available 24/7 from any internet enabled device.