How delivery and distribution companies can prepare for post-lockdown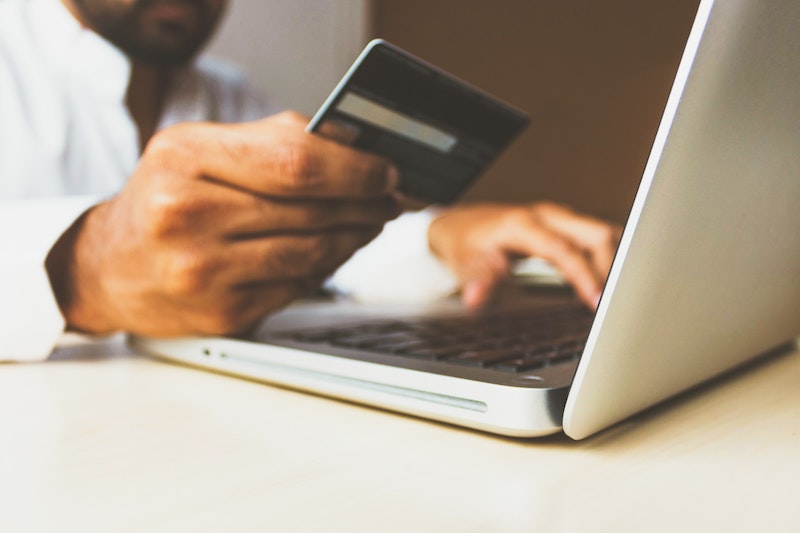 It may not be a surprise to many businesses who have recently had to swiftly adapt and pivot their business model, but new research from PFS has found that the shopping habits of UK consumers have been permanently changed by the COVID-19 lockdown.
60% of consumers are purchasing more goods since lockdown, with 53% purchasing more online. And this isn't set to change, with 77% of consumers going on to say they expect to purchase more online once lockdown is over.
But this increase in ecommerce and distribution is posing challenges for many businesses. 50% of consumers have reported unsatisfactory online shopping experiences. Notably, 36% have struggled with online grocery shopping – often attempting to get a delivery slot but failing.
How to prepare
Many businesses have already achieved the seemingly impossible by completely pivoting their business model from B2B to B2C, or significantly increasing their order and delivery capacities to deal with overwhelming increase in purchases.
However, it seems that consumers are still often left wanting, and expectations are only going to increase as consumers continue to require online purchases.
But with challenges comes opportunity. 25% of consumers have reported they have tried new retailers since the lockdown, and will continue to shop with those they have had a positive experience with, post-lockdown. This means now is a great time to make a great impression.
We are working with businesses from a variety of industries, from food and grocery delivery to pharmaceutical distribution, to enable them to pivot their business models and manage overwhelm, but also prepare them for the post-lockdown future.
Here is what we are advising:
Fast delivery
Despite the difficulties facing businesses, consumers still expect their orders to reach them quickly. 71% of consumers expect their order to be delivered within a week, and 29% expect deliveries to take no more than 3-5 days. This is a significant increase in expectation compared with before the lockdown.
It seems that offering a fast delivery is more important than ever.
MaxOptra plans dynamic routes daily, weekly, monthly, or however frequently you require your dynamic schedule. Our algorithms produce efficient and reliable routes, fast. We take into account traffic conditions and known roadworks, as well as vehicle capacities, live order volumes and delivery time windows.
All of this supports you in avoiding any potential inefficiencies of fixed routes, reduces excess mileage, keeps your customers happy and, as a result, cuts operational costs by up to 20%!
Accurate delivery slots
Fast delivery is important, but there's nothing more disappointing than being offered a delivery slot that isn't delivered upon.
Our plans automatically take into account time window constraints and vehicle access, meaning that your routes are optimised, but also realistic.
Better visibility of the planning process, through integration with order management and stock control systems, will help you offer faster delivery and tighter delivery time slots, with confidence.
Communication
In the same research, 52% of consumers said they felt greater loyalty to brands that communicate effectively.
With so much uncertainty in business, and many brands turning to delivery for the first time, customers want to be reassured.
To achieve this, proactively send out advanced email and SMS ETA notifications to regularly keep your customers informed at every step of the delivery process. From order confirmation, to letting customers know when their delivery is nearby.
Gather feedback
For many businesses, this is unchartered territory. With competition ever-increasing, feedback is essential.
With TrustPilot and Feefo scores at the front of many operators' minds, it's becoming imperative that customer satisfaction issues are identified as early as possible.
MaxOptra's "Rate my Delivery" functionality offers your customers an official outlet to provide you with feedback before they turn to public review sites.
This will enable you to measure customer happiness, address any issues and also identify your top performing driver
Peace of mind
Similarly, businesses who are new to B2C distribution, or are increasing their delivery offering, will likely want further reassurance that their orders are being delivered, and their processes are working effectively.
The MaxOptra iOS and Android Driver App does exactly this – offering real-time job notifications, tracking, live reporting and electronic proof of delivery (EPOD) – all from your drivers' mobile devices.
Your drivers can even take photos and electronic signatures once the order has been delivered, for added peace of mind.
To find out how you can prepare for post-lockdown and achieve all of the above, get in touch with one of our experts.
MaxOptra
Pivot business. Support customers. Deliver more.