5 future predictions for businesses offering distribution and delivery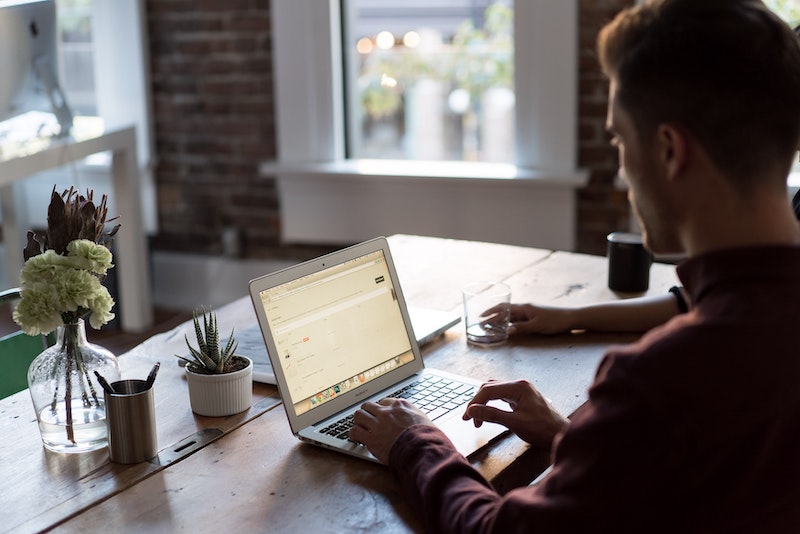 The impact of COVID-19 has been vast for many businesses, all over the world.
They have been forced into difficult and often impossible positions; struggling to adapt, plan and deliver to a customer base they are desperate to keep and support.
Having to act quickly, many businesses are now dealing with crisis management in an attempt to stabilise their operations, protect their workforce and also communicate effectively with their valued customers.
However, for many, this situation isn't simply a case of crisis management.
Sanjay Gandhi, Managing Director at MaxOptra:
"We all agree we are living through rapidly changing times and the ability to adapt quickly and effectively will be the key to success for many businesses. At MaxOptra we have experienced our busiest period ever as many of our 1000 plus customers are requiring our assistance to support their deliveries to new markets/customers, with changing fleet sizes. Our view in line with many industry experts is that the demand and switch to increased online purchases is here to stay. As a result businesses will need to gear up to support this change through changes in fleet sizes and easy to use route optimisation software that supports excellent customer service. We are committed to supporting our existing and new customers through this change."
So far, consumer spending has shrunk; focusing on essential or comfort spending such as online groceries, gardening or digital entertainment. In fact, data reveals a decrease in retail sales of 5.1% – the worst single monthly fall in UK history. Offline businesses were the first to witness the accompanying challenges, having to adapt and pivot their entire business strategy. Fast.
So what does this mean for the future? What will be the new normal for businesses not just in the UK, but all around the world?
At MaxOptra, we work with over 1,000 customers in 7 different countries. We have heard about the vast and varying challenges that businesses are facing, and we've been doing our best to help them not only adapt to COVID-19, but also prepare for the future.
Here are our thoughts on what the future holds.
Businesses will target B2B and B2C
We've previously spoken about how many businesses are making the B2C pivot – changing their business model from selling to B2B audiences, to focus on B2C. This is due to many other businesses, such as offices, restaurants and hotels, being forced to close down. Instead businesses are having to sell to individuals, couples and families at their home.
However, this isn't a trend we predict will change any time soon. With much of the UK still not returning to work, and many businesses such as restaurants and hotels unable to open, the B2C market will continue to have dominance.
On a more positive note, businesses who have pivoted to sell to B2C are reaping the benefits of an expanded audience. Since they have put in place the strategy, systems and operations to supply to a B2C audience, they can now continue to offer their services, post-lockdown, to these new customers, alongside their regular B2B audience.
Our brewery customers are fantastic examples of this change in strategy. They have seen some positives come out of this situation, enjoying the fact they are now reaching a new audience, and one they plan on supporting long term.
eCommerce will continue to thrive
While retail sales have seen a decline, online sales reached a record high of 22.3% in the UK in March.
This is understandable, due to many 'bricks and mortar' stores and restaurants being forced to close down. However, many businesses have acted fast, identifying ways to sell online and deliver to their new audiences.
This has sparked some creativity for many industries. Restaurants, for instance, are offering meals delivered. Sometimes even in the form of 'finish at home' three course meals. Grocery stores, such as our customers Delifresh and Bobtail Fruit, swiftly set up an ecommerce store and are now delivering fruit, veg, meats and other necessities to their customers' homes.
With lockdown measures still remaining restrictive, and many individuals still hesitant to venture outside for their regular shopping, the increase in ecommerce shows no sign of slowing down.
In fact, as these businesses have made it so easy for customers to purchase online, this may become the preferred retail channel for many customers, long after lockdown is lifted.
Communication will be more important than ever
At MaxOptra, we've always been advocates for regular communication with customers. But with all of the current uncertainties surrounding business operations and delivery times, end-customers are understandably a little nervous, and at times a little impatient, when deliveries are late or seemingly go awol.
Luckily, this is a challenge that is easily remedied through regular email and SMS updates, keeping the end-customer in the loop regarding when their order has been dispatched, when it is likely to arrive, and when it is nearby.
By keeping the customer up to date from the very start, even if delivery times are longer than usual, the customer's expectations are managed, and their minds put at ease.
Delivery processes will be streamlined
Given the nature of our business, it's perhaps not surprising that we would identify delivery processes as a key prediction. However, with businesses changing their entire strategy and supporting entirely new audiences, now is the time to get systems and processes in order.
Afterall, a business can completely change their positioning and set up a new ecommerce website. But if their orders aren't actually getting to the customer, the business will struggle to succeed
For many businesses, this will likely involve less reliance on drivers' local knowledge, fixed routes, and manual, paper-based planning. Instead, we predict that businesses will move to a more automated, dynamic route model, using systems that utilise innovative algorithms to optimise their orders, routes, tracking, and even communication – with minimal manual input.
Not only will this lead to a much better experience for the end-customer, but it also frees up time for businesses to focus on strategy, positioning, and navigating a difficult climate.
Businesses will have to get ethical
Covid-19 have given many, both businesses and consumers, time to pause and reflect. This has resulted in some fantastic causes led by businesses. For example our customers Delifresh are delivering food parcels to NHS staff, and Pret Foundation are donating and delivering food to homeless shelters.
As lockdown is lifted, many individuals will still be in need of support from others. Therefore we expect these good deeds to continue. This reinforces the need for businesses to streamline their processes, both in terms of delivery and general operations, to free up time and remain reactive to helping the community.
Another future key ethical consideration for businesses will be the environment. As businesses increase the amount of deliveries they can offer, they will also be looking to reduce the environmental impact that their vehicles make. This is why using systems to optimise routes; reducing the amount of miles and vehicles needed, will become invaluable.
How can your business prepare for the future?
At MaxOptra, we are regularly supporting businesses who are faceing significant business changes, whilst also preparing for an unknown future.
Our innovative software, alongside dedicated support and implementation, is helping businesses both large and small, B2B and B2C, deal with these challenges.
We have been supporting business to:
Deliver to both B2B and new B2B audiences
Deal with order and delivery overwhelm
Implement a new ecommerce offering
Keep customers up to date
Move from fixed route to dynamic, optimised routes
Proven to improve customer service, deliver daily savings, facilitate business growth and change management for big names such as Victoria Plum, Krispy Kreme, JCB, Delifresh and Pret A Manger, we also pride ourselves on supplying innovative and cost-effective solutions to today's distribution and service fleet operators running anything from five, to 1,000+ vehicles.
Get in touch if you are planning for the future, and would like support in implementing the best possible delivery and distribution service for your business.