Top 5 tips for multi drop delivery route planning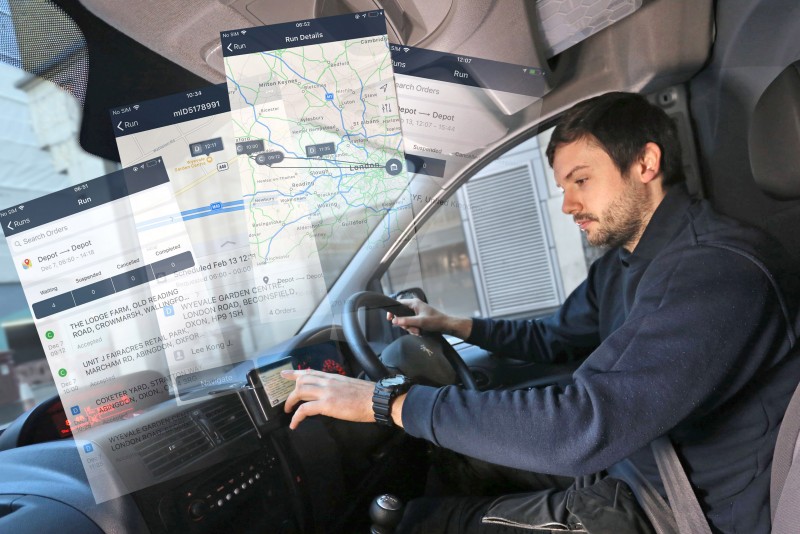 The process of planning multi drop delivery routes can be a minefield.
Vehicles need to be loaded quickly and efficiently, there's the risk of traffic and weather conditions causing delays and it all has to be done under the constant pressure of meeting tight delivery times.
But with a little preparation and a handful of handy tips, we can help you improve your multi drop delivery route planning. It means you'll reach customers when you promised, carry out more deliveries in a day and reduce your stress levels.
Being industry experts in delivery route optimisation, we witness common delivery and route planning mistakes throughout the industry. We've used this knowledge and our know-how to bring you five tips for planning a delivery route.
Prioritise urgent deliveries and load accordingly
Let's start with the basics – you need to make sure your driver can get their hands on the goods quickly once they reach their destination. Mistakes are often made at the very start of the route planning process – vehicles are loaded inefficiently, parcels are stacked out of drop sequence or sometimes the wrong van or lorry is used for the job.
Making sure parcels are accessible and loaded in the right order means drivers aren't wasting time at their destination by rifling through the load to find the right package. Our route planning software not only lets you plan your routes but also recommends the right vehicle for the job based on the space you need for the packages you're carrying.
Have all the right information to hand
Before you set off, make sure you've got all the information about the destinations of your drops to hand. Route optimisation software like a multi drop route planner will allow you to easily input delivery information on screen so you can quickly access it. The software also plans the routes automatically based on the most efficient travel times.
It means your drivers don't need to keep constantly referencing their destinations or reworking their drop schedule. The delivery route planning software also means you can keep in constant contact with drivers through the delivery route app which they can download on their mobile. This also gives the transport office real-time visibility of the delivery or call status.
Plan routes automatically
Take the hassle out of route planning by using route optimisation software to do the hard work for you. Once the details of your deliveries are loaded the route planner will do the rest – dynamically planning the fastest and most efficient routes according to which drops you need to make.
The delivery planning software will take everything into account such as customers' time windows, vehicle capacities, driver breaks, working hours and any required skills needed to make the drops efficiently. All you need to do is define the resources and hit the "plan" button.
Manage change on the go
Traffic, weather and delivery schedules – they can all change but you can rely on delivery planning software to give you the most efficient route depending on the conditions. The office can even add or remove jobs from a driver's schedule remotely without impacting other deliveries.
When a driver is on the road, our delivery planning software will work out the progress on each run, the current position and the amount of work to be completed and remaining driving hours. You can then use that information to spot gaps and find the best option to fit in a last minute order.
Be realistic
Giving realistic delivery times to the customer sets expectations and results in less stress behind the wheel. A multi drop route planner will plan the routes using real-time data making sure the delivery window which the customer is given is realistic.
The route planner will then automatically send out advanced email and SMS ETA notifications to regularly keep your customers informed of when to expect their delivery based on the driver's progress. Tools like this means you can deliver both great customer service and the package too.
These five handy hints will help you plan all your delivery routes better. And just remember – you don't need to do all the hard work when there's route optimisation software out there to do it for you.
Routing software like our multi drop route planner will help you plan deliveries faster and more effectively, so you can deliver the goods and your promises too.
Get your free demo to find out how you can manage and plan multiple routes automatically.