The top 5 benefits of a multi drop route planner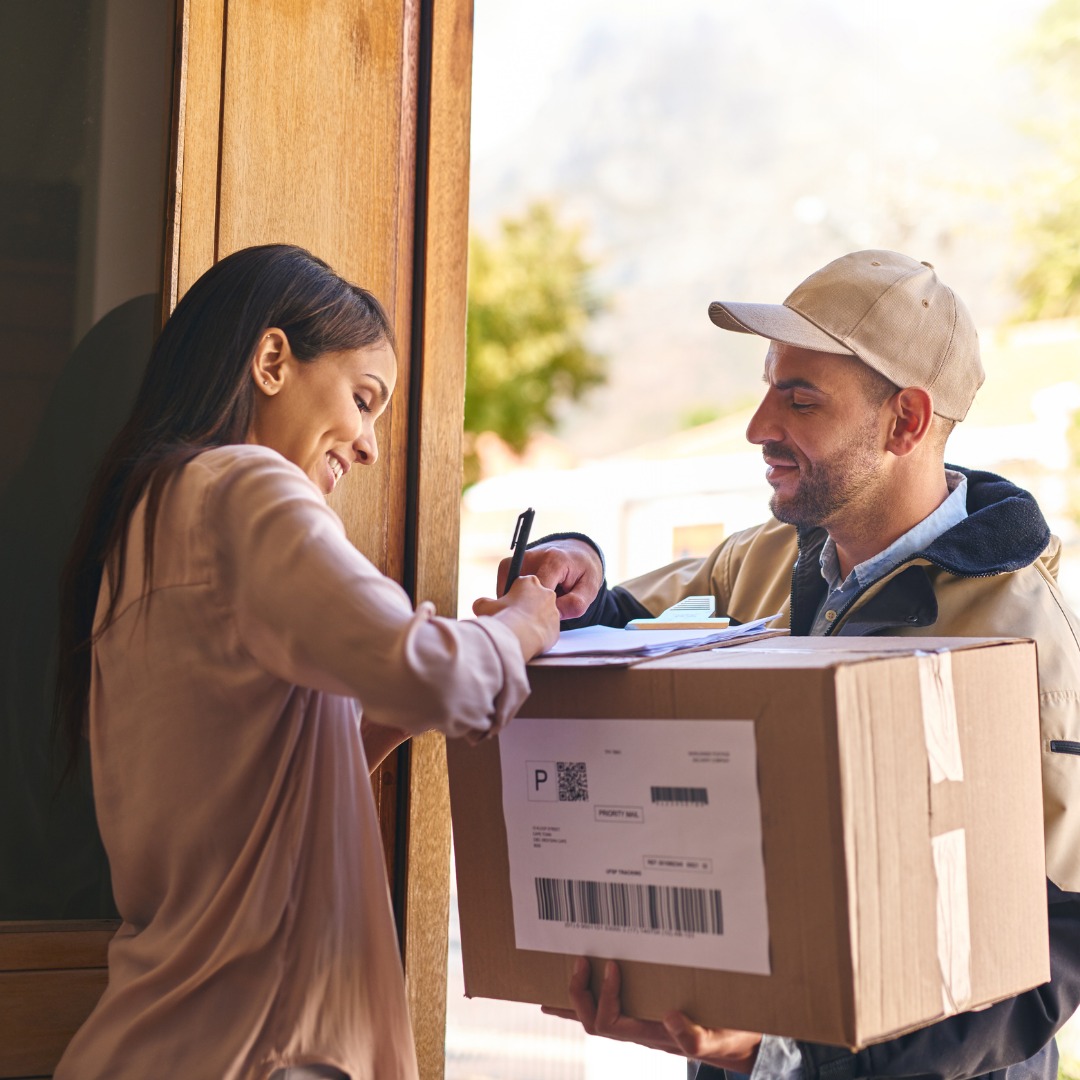 When it comes to planning multi drop routes, not all route planning software is equal.
Although lots of route planners claim the same benefits, some deliver very different results.
We take a look at the top 5 benefits of a good multi drop route planner – we'll look at how they differ from free online route finding tools and what you can expect to gain from a professional route planning solution.
Helps you make deliveries more efficient
Drivers' time is in demand – they need to make drops fast and efficiently without delays. That's why it's important that vehicles are loaded well – that parcels, packages and deliveries are easily accessible once the driver reaches their destination and the space in the vehicle is used efficiently.
A good multi stop route planner should map out which sequence to make your deliveries in for the fastest, most cost-effective route. Not only that but solutions like ours also tell you how to load your vehicle to make sure your driver finds what they're looking for at each stop.
And for ease of use, operators should look for a solution that will let you scan items on and off your vehicle so you can make sure you've got the right deliveries on your load.
Easy to use on the go
Professional multi drop route planners are much easier to use on the go than free software. There are no fiddly settings to work out, you can easily integrate with existing software such as TomTom and the information can be downloaded and shared on a driver's smartphone.
Multi drop delivery planning gives managers and drivers quick-reference, visual information about schedules, jobs and resources too.
When calculating the best routes it will also take into consideration delivery constraints such as delivery time windows, vehicle capacities, drivers' working hours or the engineer's skills.
Helps you cut costs
Delivery routes change according to customer demand, driver availability and traffic conditions. That's why many distribution and logistics companies are moving away from fixed schedules and towards more dynamic routes that can be flexed to meet modern demands.
Multi drop route planners build routes on the go. It means you know you're always using your resources in the most efficient way, planning the best route on the best day and meeting customer expectations rather than being a slave to a fixed schedule.
Operating using dynamic delivery routes doesn't just allow you to get goods to customers in the most efficient way – the fuel and time savings have been shown to reduce operational costs by up to 20% too!
Tracks drivers, traces drops and analyses performance
Our multi drop route planner compares planning data to your real-time results and highlights issues such as late or early arrivals, differences between scheduled and actual driving time or mileage.
All this information helps you identify potential improvements in your process and allows you to improve your planning next time.
This information isn't just good to know – it also helps you be proactive about problems and answer customer queries without disturbing the drivers.
Improves your customer experience
People are no longer willing to wait around for a delivery – they want to know when you'll reach them. Our multi drop route planner sends updates to customers automatically using email or text or lets them log in using our Facebook app.
Once the driver reaches their destination they can use the added functionality of the driver ePOD app to capture photos and signatures for the delivery giving you and the customer peace of mind that everything is in safe hands.
The customer can then rate and review the driver after the delivery. It's a great way to monitor customer satisfaction and make sure your workforce is motivated to deliver great customer service as well as the goods.
These are just five practical benefits any good multi drop route planner should offer. When you couple these features with the fact that they guarantee you'll reach your destination in the fastest, most efficient way, it's obvious why professional multi drop route planners are worth the investment.
What's more they needn't cost the earth. Our multi drop route planning is cost effective, scalable and easy to install making it the ideal route planning solution for any business – large or small. So when it comes to choosing a multi drop route planner, make sure the tool you select gives you much more the just the directions.
Request a free demo of a multi drop route planner to find out how your business can benefit.