How businesses can reduce their environmental impact whilst successfully re-opening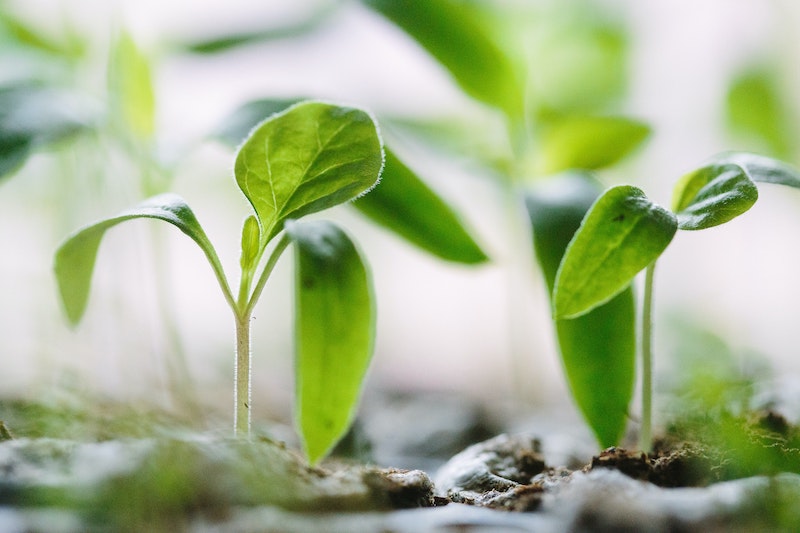 It's impossible to deny the positive environmental impact that lockdown has had. There were 11,000 fewer deaths from air pollution in Europe alone, daily emissions of greenhouse gas plunged 17%, and there has been the sharpest drop in carbon output since records began.
Daily global fossil CO2 emissions fell by 17% in early April 2020 compared with 2019
% change in global daily fossil CO2 emissions attributed to each country or region
https://www.theguardian.com/environment/2020/may/19/lockdowns-trigger-dramatic-fall-global-carbon-emissions
However, this resilience is only temporary and will last only as long as the lockdown is enforced. Air pollution levels in some European cities have already increased significantly since lockdown eased, raising concerns that the environmental improvements experienced in recent months will not last.
This has resulted in a call for the environment to be put front and centre as businesses begin reopening. In fact, the case for rebuilding our economies in line with environmental targets has broad public support. A recent poll from Ipsos Mori shows that 71% of the global population understands that climate change is as at least as serious a crisis as Covid-19, and 65% think the former should be prioritised in the economic recovery. 
This is not a view that only industrialised countries are taking, 81% of the citizens in India and 80% of people from Mexico are also strongly in favour of a green and healthy economic recovery. 
The UK government's climate advisors also fully back this movement, stating that restarting the economy and getting people back to work after the lockdown should focus on low-carbon work programmes. They suggest that this will generate new jobs as well as protect the climate and ensure a much fairer economy for everyone. 
However, with the government yet to put firm policies in place to achieve the UK target of net zero carbon emissions by 2050, what can businesses do to rebuild their customer base whilst also supporting the environment?
We have been speaking to some of our customers who have the environment firmly in mind for their reopening plans, here are some of the ways we are supporting them:
Moving to a paperless operation
Many businesses still run their delivery operations on paper. This includes printing out orders, addresses, route plans and reports.
By taking this process online, using a system such as MaxOptra, your entire delivery operation will be paperless. Your orders and addresses are added into the MaxOptra system, where routes are automatically optimised and generated, and reports can be generated.
This ensures a safe, accessible place for all information to be stored, and a significant reduction in paper.
Reduce miles and emissions
By using a system such as MaxOptra, you will benefit from automatically generated multi-point schedules with routes optimised by time and distance; reducing unnecessary mileage and delivery times by producing the most efficient routes possible.
This means that your business will benefit from fuel savings, a reduction in unnecessary driving time, and of course a decrease in fuel emissions.
As a bonus, you can also provide higher levels of service to your customers, whilst also controlling those all-important costs
Implement ePOD functionality
Electronic Proof of Delivery (ePOD) is a paperless solution deployed on smartphones or handheld devices, it is designed to give businesses complete visibility of their delivery operations. 
Systems such as MaxOptra use ePOD functionality, where all delivery activity is tracked electronically, including task management, driver and customer communications, and access to notes.
This enables businesses to not only cut down on unnecessary paperwork within the business, but also to streamline processes, and keep their customers happy with up to date information via email and SMS updates. 
Consider bicycle delivery
For businesses who have used vans and/or cars for delivery, the prospect of implementing bicycles into their delivery offering may seem a little daunting to begin with.
However, at MaxOptra, we can reassure you that the systems that need to be implemented, plus the route optimisation features and functionality used, are very similar for bicycles as they are for vans and cars. So these processes can easily be replicated, opening up the opportunity to use environmentally friendly delivery bicycles where possible.
Utilise real time tracking
Once your vehicles leave the depot, you don't necessarily know if they are executing the optimised route you have generated.
By using real time tracking functionality you can monitor your planned results vs actual performance, identifying any potential unnecessary miles, hours and emissions.
You will be able to analyse what is actually happening out on the road and refine your planning parameters based on real life information, building a more realistic route plan as a result.
Real time tracking also provides you with real-life data for driver debriefing, supporting you in gaining a 360 degree picture of your delivery performance.
Use a system that has the environment in mind
At MaxOptra, as well as supporting businesses we aim to support the environment wherever possible. In fact, we have previously been awarded the Fleet Supplier –  Fleet Hero Award by the Energy Saving Trust in recognition of the support we provide to help fleet operators reduce carbon emissions.
Philip Sellwood, Chief Executive of the Energy Saving Trust, has previously commented, "It was terrific to hear of all the fantastic schemes that are happening across the country and the solutions, such as MaxOptra, that are on offer to reduce fleet running costs and emissions. By adopting such schemes and solutions businesses are reaping the rewards. They are also setting an example for their own staff to follow, while raising the bar for their partners and, indeed, their competitors."
If you're ready to consider the environment in your lockdown reopening plans, why not get in touch with one of our experts to see how MaxOptra can support you and your business?