How businesses are changing their strategy to deliver to both B2B and B2C customers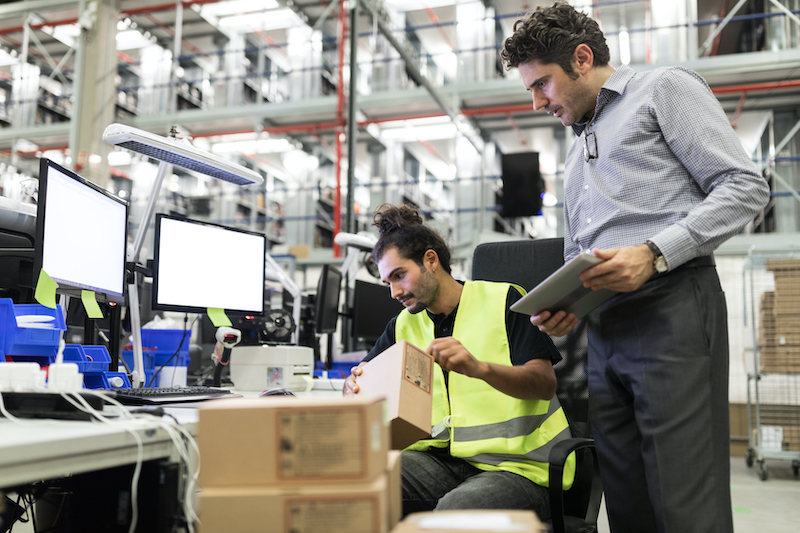 The challenges many businesses have faced this year have resulted in sparks in creativity when it comes to business strategy and marketing. Many B2B businesses are thinking on their toes, identifying new ways to engage with new audiences and keep their business going during difficult times.
This has resulted in many businesses making a B2C pivot; re-focusing their approach from delivering to businesses, such as restaurants, schools and hotels, to individuals and families.
This is by no means an easy feat. However, it is something that we have seen many of our customers do to maintain a customer base whilst many are isolating at home.
In fact, there are numerous benefits in making the B2C pivot:
– Re-engage with the individuals who were previously business customers
– Generate a brand-new audience
– Build repeat customers who will want to come back once they are back up and running
– Keep business moving in a difficult climate
– Explore opportunities to expand when things are back to normal
However, many businesses are now looking to the future; and an increase in interest from B2C audiences is not a trend we see changing any time soon. With much of the UK still not returning to work, and many businesses such as restaurants and hotels unable to open, it seems the B2C market will continue to have dominance.
In fact, 60% of consumers are purchasing more goods since lockdown, with 53% purchasing more online. And this isn't set to change, with 77% of consumers going on to say they expect to purchase more online once lockdown is over.
However, this brings about a positive for many businesses. For those who have pivoted to B2C, they now have in place the strategy, systems and operations to supply to a B2C audience post-lockdown, alongside their regular B2B audience.
Here is an example of how one of our customers is doing this:
Delifresh
Grocery supplier, Delifresh, previously delivered to a customer base made of restaurants, on a fixed route basis. However, due to the COVID-19 outbreak, many of their loyal customers were having to close their businesses, leaving Delifresh in a challenging situation.
Delifresh pride themselves on innovation, and so adapted to this situation; pivoting from B2B to B2C. However, on a fixed route basis, this posed many challenges. Delifresh found themselves overwhelmed with order from their new customers, and struggling to plan routes for changing addresses.
Delfresh turned to MaxOptra to support in moving over to dynamic route optimisation. With the help of MaxOptra, Delifresh were suddenly able to plan 700 orders a minute – freeing up considerable time.
Delifresh quickly saw results, with deliveries they could fulfill increasing by 33% – from 560 restaurant deliveries on fixed routes, to 750 home deliveries with no fixed route
This additional capacity not only meant that Delifresh were able to build up a new B2C audience, but they were also able to deliver good parcels to NHS workers at variety of locations.
Delifresh have even set up a dedicated website for their B2C audience, MyDelifresh, which can continue to support individual customers with food and ingredient deliveries during this challenging time.
When the time comes, Delifresh will also be able to pick up their B2B operations, whilst having the systems in place to deliver to B2C customers if they wish.
Bobtail Fruit
Bobtail Fruit is an established, family-run business, dating back to the 1950s. Bobtail Fruit expanded their business to move with the times, offering fruit and milk deliveries to 205 businesses throughout London, many of whom have multiple offices, and have been the preferred delivery company of Apple, HSBC, Spotify, and Cabinet Office.
Bobtail Fruit first trialled the MaxOptra system as they wanted to run a Christmas charity project which involved delivering Christmas presents to the homeless. The logistics of running this project had fast become complicated, so Bobtail Fruit got in touch with MaxOptra for help.
However, it was due to COVID-19 that Bobtail Fruit decided to expand their offering to B2C customers.
Originally, Bobtail Fruit used an internal system for managing orders and helping to plan deliveries, however, this was largely paper-based. Additionally, they were reliant on their drivers to organise postcodes and boxes for delivery, as well as their local knowledge of the London area to establish the best route.
This soon became a complicated process, and one that placed a lot of pressure on the already busy drivers.
Additionally, Bobtail Fruit were struggling to keep their B2C customers satisfied and communicated with effectively. The process of updating customers with the whereabouts of their delivery was complicated and at times frustrating. Often with their Business Development Manager, Joseph, having to spend time attempting to contact drivers and customers, involving a lengthy back and forth process.
After just a few weeks of making small changes to their operations, Bobtail Fruit were already seeing big benefits, such as cost savings, improved customer communications, allocating difficult deliveries and integrating their current systems.
Bobtail Fruit can now look to the future and are planning to start promoting and expanding their business even more, now that they feel confident they can take on more customers and support both B2B and B2C audiences.