Greenshields JCB Drives Service Improvements with Maxoptra Routing and Scheduling Software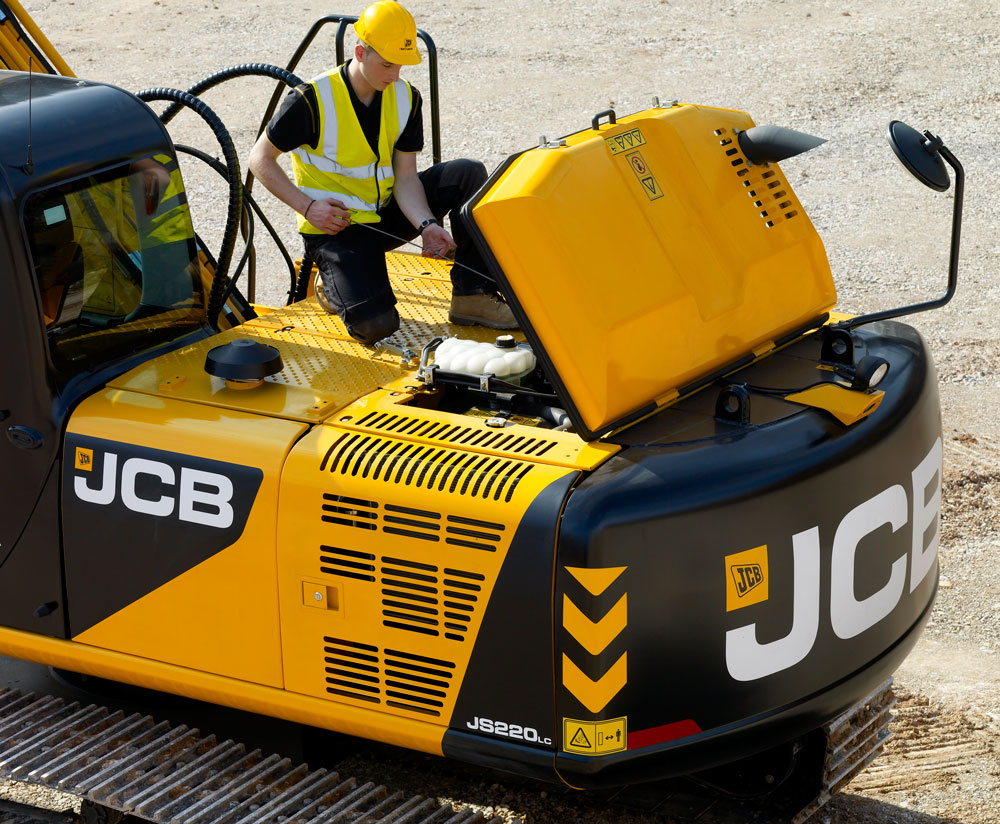 London, 19 May 2016 – Greenshields JCB, one of the world's largest JCB dealers, has implemented advanced dynamic vehicle routing and scheduling optimisation software for its field service operation. The Maxoptra field service management platform is designed to enable efficient decision making, in real time, within an ever changing operational environment such as Greenshields' busy Service Department. The company is gaining greater visibility of the entire field service operation through live, accurate reporting of performance.
"We selected Maxoptra as it was intuitive and easy to use," commented Chris Farmer, Central Services Manager at Greenshields JCB. "All the information we need is on one screen and the drag and drop functionality is great. Maxoptra also integrates with our current mainframe systems and GPS trackers."
Field service management
Greenshields JCB is the premier dealer of JCB Construction and Industrial machinery in the South East of England. Providing full sales, service and parts support from eight strategically placed locations, Greenshields JCB has a team of 45 highly trained and experienced field engineers with specialist industry knowledge. Greenshields JCB implemented the Maxoptra solution following an extensive and rigorous selection process involving an analysis of requirements, system demonstrations, evaluation of reference sites, its capacity to integrate, and performance testing.
Since implementing Maxoptra's field service management software, Greenshields JCB has reported positive improvements in the daily planning of its reactive service requests. "The controllers are already comfortable with the system," continued Chris Farmer. "As we can view the status of all jobs in real time, visibility of the service operation has dramatically improved."
Service management software
Following the initial deployment of Maxoptra in early 2016, Greenshields JCB hopes to build on the efficiencies achieved. "Thanks to our investment in this system, we are already delivering benefits to our customers including improved communication, and looking to deliver more efficient service and boost engineer productivity. It has the potential to be a huge asset to the business and our customers," concluded Chris Farmer.
Stuart Brunger, Head of Business Development at Magenta Technology, added, "We are delighted to welcome Greenshields JCB on board and we look forward to working with them to maximise their investment in the Maxoptra platform. Through the early stages of selection and implementation Greenshields has embraced the functionality offered by Maxoptra and demonstrated a thorough understanding of how this can be applied to their operation to boost service levels and productivity."
CONTACTS:
ABOUT MAXOPTRA
Easy to use, affordable and highly customisable, the Maxoptra routing and scheduling system helps companies to do more business with the same resources at a lower operational cost. Having an open API makes it an ideal complement to any telematics, WMS and CRM solution. As a subscription-based SaaS solution, Maxoptra is accessible 24/7 from any web browser worldwide; meaning every new release of functionality is immediately available to subscribers with no additional charge or upgrade cost.
Maxoptra is a division of Magenta Technology.
Magenta's scheduling solutions manage over 10,000 fleet vehicles worldwide every day. Customers include Gist, Avis Car Rental, Snap On, Serviceline, Walkers Transport, Champion Timber and many others. Magenta Technology
29 Curzon Street, London W1J 7TL
Tel: +44 (0) 207 494 7510
www.magenta-technology.com