Direct to Consumer (D2C) – The delivery model saving retail businesses today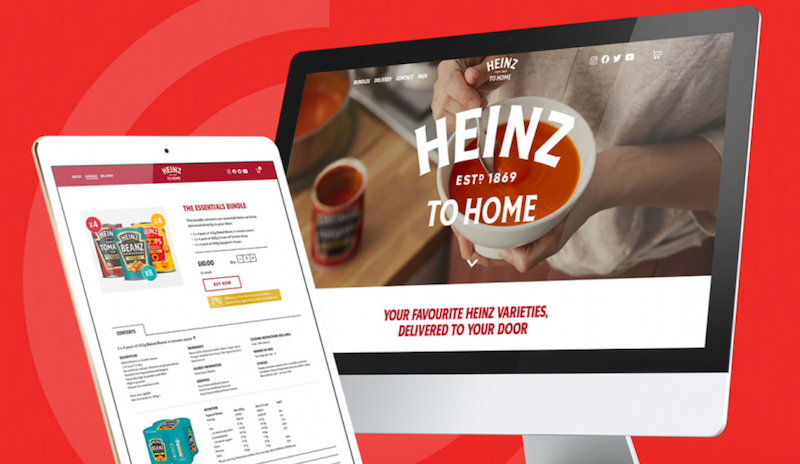 COVID-19 has thrown retailers and businesses in almost every industry some significant challenges to deal with, with little warning or time to prepare.
This initially resulted in many 'bricks and mortar' stores turning to e-commerce to maintain engagement (and sales) with their customers.
In fact, according to data from ACI Worldwide, online retail sales increased dramatically in March, with a 74% growth in average transaction volumes compared with the same period last year.
Furthermore, B2B businesses, such as grocery suppliers and breweries, found that many of their customers, such as restaurants, pubs and schools, were shutting down. This meant that they had to pivot from B2B to a B2C offering – delivering directly to the end customer at their home. Many of these businesses are using this to their advantage, planning on supplying B2B and B2C post-lockdown.
One delivery model that underpins all of these changes is Direct-to-consumer or D2C. Businesses are fast realising that B2B and B2C models are becoming irrelevant and outdated, and are looking at D2C methods and functionality.
What is D2C?
Simply put, direct-to-consumer is a term that refers to brands selling directly to their end customers without going through a retailer, distributor, wholesaler or other outlet.
D2C has existed in some form or another for centuries but peaked in popularity during the dotcom boom of the 90s.
Since then, however, D2C hasn't gained that much attention, often living in the shadow or widely known B2B and B2C models.
D2C is not a new or revolutionary concept, in fact, it dates way back 200 years ago, when one horsepower was the fastest transport in any neighbour's garage, and jobs such as bowling alley pinsetter, human alarm clocks or lamplighters existed.
Where there were real jobs, but without modern transport, people had to rely on what the farmer produced, and the quality of the shoe cobbler at the end of the street.
Slowly, as new technologies emerged and cities grew, entrepreneurs could utilise boats or steam engines to move goods to further towns and cities, thus increasing their market share.
As the moving of items increased, third-party businesses sprung up, willing to take multiple goods across their network. Before long it became more cost-effective to have a shop that displayed goods collected from far and wide, and where customers could come visit.
Fast forward 200 years to March 2020 and that whole network has collapsed, worldwide.
However, due to COVID-19, bricks and mortar stores were required to close down, temporarily. But businesses still had the goods, and consumers still had demand, meaning the D2C revolution was born once again.
D2C today
With the challenges businesses are facing today, D2C has become a delivery model which has seen a resurgence in population and a solution to the challenges that businesses are facing. It also offers an alternative to traditional B2B/B2C models, the long term.
Many brands, both small and large, have turned to the D2C model to ensure a steady flow of engagement, retention, and sales throughout COVID-19, but also beyond.
This has been particularly prevalent for food and groceries, breweries and even building and manufacturing suppliers.
Pepsico started up two new websites specifically for the D2C models – snacks.com and pantryshop.com
Tinned food giant Heinz has introduced its first direct-to-consumer (D2C) website, created in less than three weeks by e-commerce agency Good Growth.
Even Disney utilised the D2C model, launching Disney+ to bypass cinema releases, and bringing forward their release of the musical, Hamilton, by a whole year – launching on Disney+ only.
Business challenges
So what are these challenges that D2C can help businesses overcome?
Significant changes in business model
Since COVID-19, many businesses have found themselves having to refocus their business models. Fast. This has been particularly relevant for retailers without an e-commerce offering, or businesses that are primarily B2B.
Changing an entire business model, in a matter or weeks or even days, is by no means an easy feat. However, it is something that we have seen many of our customers do to maintain a customer base.
E-commerce overwhelm
With most non-essential stores being closed down, and other brick-and-mortar shops having their shelves stripped bare, consumers have naturally turned to retailers' e-commerce offerings – resulting in a surge in e-commerce demand for many businesses – often far beyond their capacity.
The crush of demand hit online grocery delivery companies particularly hard. Ocado, for example, had to suspend all access to its website for a period of time to prepare for the distribution of products and ensure fair delivery slots.
New and changing addresses
Of course, with a new and increasing customer base comes new and increasing delivery addresses. For many businesses who worked on a fixed route model, this was hugely overwhelming. They had to work out how to collect, store and distribute these addresses, before even getting to the delivery stage.
Increased planning time
This of course increases planning time significantly. For some of our customers, prior to working with us, they were spending hours each day planning, often working until midnight, and then having to be at the depot at 6 am the next morning to prepare for delivery. This isn't a sustainable process.
High customer expectation
However, despite the difficulties facing businesses, consumers still expect their orders to reach them quickly. 71% of consumers expect their order to be delivered within a week, and 29% expect deliveries to take no more than 3-5 days. This is a significant increase in expectations compared with before the lockdown.
It seems that offering a fast delivery is more important than ever.
Solutions
What solutions can businesses implement to address these challenges and run a D2C business model?
Increase focus on e-commerce
Customers were already enthusiastic online shoppers prior to the lockdown, but retailers including John Lewis and Curry's PC World chains reported a near doubling of online sales since the quarantine began.
What this crisis has made clear is that once stores do open, they will be in a very different environment. Most economists now agree that, even in the recovery phase, retail spending will be significantly depressed. Where growth does pick up, much will flow through digital channels and e-commerce adoption will continue to accelerate.
By continuing to strengthen your e-commerce offering, you can future-proof your business for the 'new norm' that many retailers will be experiencing in the near future.
Dynamic route optimisation
Our very first recommendation is for businesses to implement dynamic route optimisation if they haven't already.
Many businesses work on a fixed route basis – which raises significant challenges and limitations for those dealing with business change or pivoting from B2B to D2C.
Dynamic routes allow businesses to plan routes daily, weekly, monthly, or however frequently they require a dynamic schedule. Route optimisation systems use algorithms which produce efficient and reliable routes, fast. Taking into account traffic conditions and known roadworks, as well as vehicle capacities, live order volumes and delivery time windows.
All of this supports businesses in avoiding any potential inefficiencies of fixed routes, reduces excess mileage, keeps customers happy and, as a result, cuts operational costs by up to 20%.
Customer communication
52% of consumers report they feel greater loyalty to brands that communicate effectively.
With so much uncertainty in business, and many brands turning to delivery for the first time, customers want to be reassured.
To achieve this, businesses can proactively send out advance email and SMS ETA notifications to regularly keep their customers informed at every step of the delivery process. From order confirmation to letting customers know when their delivery is nearby.
Track vehicles and performance
Similarly, businesses who are new to D2C distribution will likely want further reassurance that their orders are being delivered and that their processes are working effectively.
We'd recommend implementing a driver app which offers real-time job notifications, tracking, live reporting and electronic proof of delivery (EPOD) – all from your drivers' mobile devices.
Your drivers can even take photos and electronic signatures once the order has been delivered, for added peace of mind.
To find out how you can prepare for post-lockdown and achieve all of the above, get in touch with one of our experts.
Success stories
We've worked with lots of customers throughout COVID-19 to help them implement these solutions, here are a couple of examples:
Industry: B2B Food distribution
Vehicles: 25
33% increase in deliveries
12 hours implementation time
Due to COVID-19, Delifresh were having to pivot their business from B2B to D2C. However, they quickly realised that this was a significant challenge. Fixed routes were no longer applicable and planning hours suddenly increased. Despite receiving thousands of orders from new customers, Delifresh had to limit the amount of orders they could fulfil due to this unmanageable workload.
We were able to get Delifresh up and running with a free trial within an hour, and fully implemented in only 12 hours. Through the use of dynamic route optimisation, Delifresh were suddenly able to plan 700 orders a minute – freeing up considerable time.
Delifresh quickly saw results, with deliveries they could fulfil increasing by 33%, and the additional capacity meant Delifresh could support NHS workers by delivering food parcels to key hospital locations.
Industry: B2B beverage distribution
50% reduction in planning time
48 hours implementation time
Duncan Sambrook founded Sambrook's Brewery in 2008 when there were just five breweries operating in London.
He wanted to offer something different – a local London brewery that sourced and sold everything locally; including hops from Kent and malts from Wiltshire.
Despite their growth and success, Sambrook's Brewery faced sudden, significant challenges posed by COVID-19. The team at Sambrook's Brewery reacted fast, seeing there was an opportunity to sell to individual customers, at their homes, during the crisis.
However, Sambrook's started facing significant pressure to plan routes. The D2C model was very different, with dispersed addresses throughout the local area. As Sambrooks were bringing in an increasing volume of orders, they were soon spending hours each day planning deliveries and routes. This resulted in long working hours and often delays in getting the team of drivers out on the road.
Sambrook's spoke to their brewery management software, BrewMan, who recommended us due to its route optimisation functionality, and ease of integration with the BrewMan system.
Sambrook's Brewery was up and running with us in just 2 days. They received support from the Implementation Team, who helped the team get to grips with the system and also buy into the process.
By using our dynamic route optimisation and a driver application, Sambrook's Brewery halved the amount of time they were spending on route planning. This meant that there were no longer any delays in getting the team of drivers out on the road so that deliveries could be made on time.
Sambrook's plan to continue working with us to deliver to both D2C and businesses post-lockdown – expanding their customer base and effectively managing the process.
If you'd like to learn more about how we help businesses to deliver direct to their consumers, or how you can implement the strategy into your business, get in touch!