Challenges and solutions for retailers reopening post-lockdown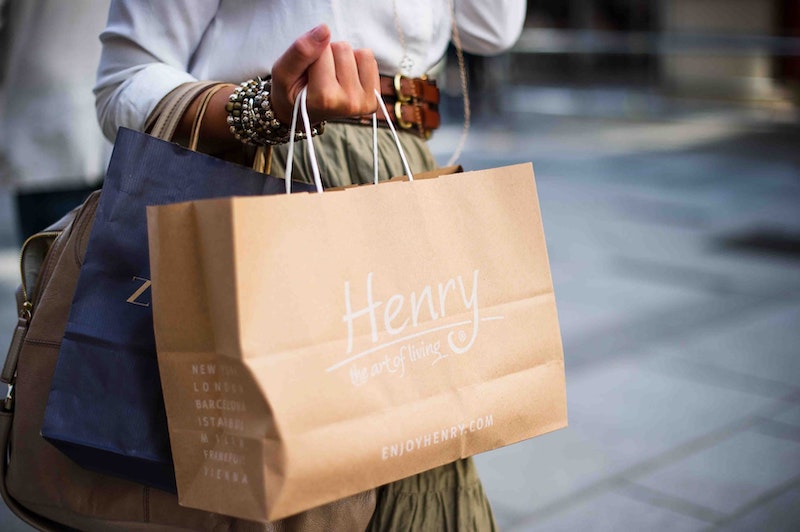 The announcement of shops in England being able to open from June 15th sparked mixed reactions throughout the country. Many retailers were relieved to finally be setting up business again after a difficult few months, and many customers were excited to experience some form of normality and break up the monotony of being inside their homes.
However, Drapers has found that 44% of retailers do not feel prepared to open up highstreet stores after lockdown, due to the challenges they are now facing. Among these are the high costs of implementing safety and social distancing measures, increased supply chain costs, the need to gain customers' trust, and the general ramping up of all activity. 
Helen Dickinson, chief executive of BRC, said retailers have been pushing forward with their preparations for next week.
She notes that: "Retailers who are not yet open have been working hard to install Perspex screens, hygiene systems and apply social distancing measures.
We hope the public will take the opportunity from next week to go out and support millions of stores up and down the country. Nonetheless, the challenge for these stores is not over.
Many firms will continue to struggle as the two-metre rule will limit sales while retailers continue to face the same rent and other fixed costs," 
In fact, retailers are already concerned about the impact of social distancing on their bricks and mortar stores, with 68% of retailers reporting that they feel the measures will have a negative impact on offline footfall. 
It seems that retailers have two key challenges they need to immediately address:
Ramping up of all retail activity and stages within the supply chain

Keeping their customers engaged and purchasing whilst following health and safety measures
We know from talking to our customers that this is both an exciting and overwhelming time for many retailers. But we have identified the following steps that businesses can take to ease the stress they are feeling during this time; rebuilding their businesses whilst also keeping their customers safe.
Take a phased approach to reopening
Retail giants such as John Lewis and Marks & Spencer will be taking a phased approach to reopening. This will include closed changing rooms and strict limits on the number of customers able to enter stores or use lifts and escalators. Cafes and "close-contact" beauty services, such as makeup demonstrations or eyebrow threading, will also remain closed.
The benefit of this is that they ensure their customers' safety, but are also not overwhelmed by safety measures and handling too many customers at once. It gives them times to test their new procedures and tweak as necessary.
To support this phased approach, and a likely reduction in bricks and mortar customers than usual (to begin with, at least). We would recommend continuing to focus on your ecommerce and delivery offering. This will help keep customers who aren't able to come to your highstreet stores, for whatever reason, engaged and purchasing from you.
Continue to strengthen and promote ecommerce
But while continuing to focus on your ecommerce offering is a great strategy, we would also recommend a continuation of strengthening and improving your ecommerce offering. 
Customers were already enthusiastic online shoppers prior to lockdown, but retailers including John Lewis and Curry's PC World chains reported a near doubling of online sales since the quarantine began.
What this crisis has made clear is that once stores do open, it will be to a very different environment. Most economists now agree that, even in the recovery phase, retail spend will be significantly depressed. Where growth does pick up, much will flow through digital channels and e-commerce adoption will continue to accelerate.
By continuing to strengthen your ecommerce offering, you can future proof your business for the 'new norm' that many retailers will be experiencing into the near future.
Offer fast delivery 
We live in a time of immediacy. Which means slow delivery is one of the main reasons why customers turn to the highstreet to shop. To help support the reduced amount of customers in bricks and mortar stores, ensure that your delivery process is as fast and reliable as possible.
Despite the difficulties facing businesses, consumers still expect their orders to reach them quickly. 71% of consumers expect their order to be delivered within a week, and 29% expect deliveries to take no more than 3-5 days. This is a significant increase in expectation compared with before the lockdown.
It seems that offering a fast delivery is more important than ever.
By utilising dynamic route optimisation systems, you can save time with automated routes that are planned daily, weekly, monthly, or however frequently you require your dynamic schedule. Sophisticated algorithms produce efficient and reliable routes, fast, taking into account traffic conditions and known roadworks, as well as vehicle capacities, live order volumes and delivery time windows.
All of this supports you in providing a fast and efficient delivery offering, and can cut operational costs by up to 20%, which is an essential saving in our current environment.
Keep in touch with your customers
Keeping your customers engaged during this challenging time should be a top priority for any business. Keeping them in the loop as to where their delivery is and when it will arrive is a further improvement that you can make to benefit your ecommerce offering, as well as keeping them engaged with your brand.
Customer notifications have advanced at a rapid rate. Gone are the days when customers expect to have to stay home to wait for a delivery. Now they want the delivery schedule to work around their daily routine.
Make sure that customers are constantly kept up to date with where their order is by proactively sending out email and SMS ETA notifications. You could even implement your own website widget so that customers can keep themselves updated. As well as offering customers immediate updates, this also ensures that you are engaging with your audiences that want to interact on social media.