Top 5 benefits of implementing routing software into your business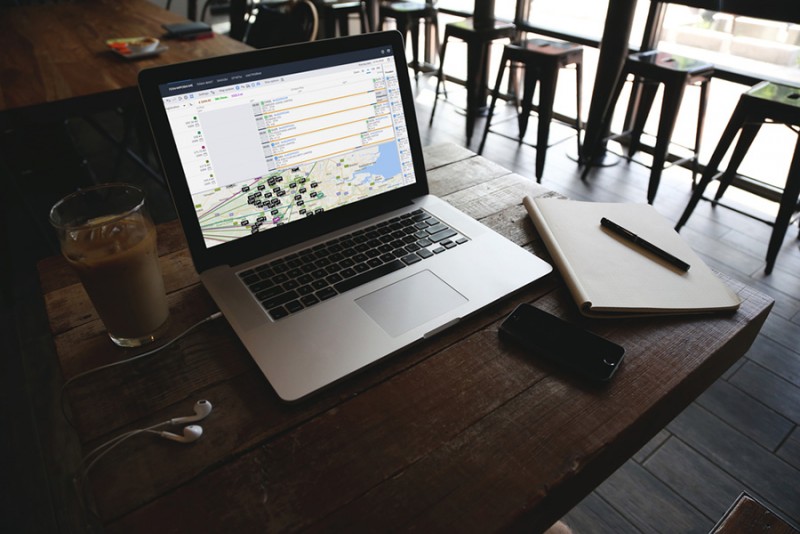 When it comes to planning routes, many businesses are still working with manual, paper-based processes which rely on drivers' knowledge and restrictive, fixed routes.
However, by implementing routing software, businesses can experience a whole host of benefits. From reduced costs to happier customers.
Reduced costs
Many businesses have traditionally relied on a fix route model; supplying the same addresses and routes on a set, regular basis. However, as consumer behaviour has changed and customers are arguably more demanding, many businesses are moving away from fixed route to dynamic, optimised routes via a multi drop route planner system.
This means that businesses use their resources in the most efficient way possible; planning the best route on the best day and meeting customers' expectations, rather than restricting them to a fixed schedule.
Running routes in this manner not only ensures businesses can keep their customers happy, but the savings made in fuel and time have been shown to reduce operational costs by up to 20%!
Streamlined business operations
The delivery process needs to be a smooth one to keep the end-customer happy. That's why it is so important for the entire operation to be streamlined – with vehicles loaded correctly and accessibly, and drivers reaching their destination efficiently.
Multi drop software, will map out your plan and routes for you, ensuring your deliveries are made via the fastest, most cost effective route. Additionally, systems such as MaxOptra will even tell you how to load your vehicle to ensure that your driver can easily identify the order they need when making a specific delivery.
The most innovative systems will also include ePOD functionality, letting drivers scan items on and off their vehicles, and taking electronic signatures. This offers peace of mind for both you and the end-customer.
Improves your customer experience
Keeping your customers in the loop as to where their delivery is and when it will arrive is increasingly essential and often expected.
Customer notifications have advanced at a rapid rate. Gone are the days when customers expect to have to stay home to wait for a delivery. Now they want the delivery schedule to work around their daily routine.
Make sure that customers are constantly kept up to date with where their order is by proactively sending out email and SMS ETA notifications. You could even implement your own website widget so that customers can keep themselves updated. As well as offering customers immediate updates, this also ensures that you are engaging with your audiences that want to interact on social media.
Ease of use
You will find that professional software is much easier to use the free software alternative. There are no confusing settings to navigate, the system can be easily integrated with current software and systems, and information can even be downloaded directly onto iOS and Android devices.
MaxOptra offers both managers and drivers quick-reference, visual information about routes, schedules, orders and resources, too.
It will even take into consideration delivery issues and constraints such as time window, vehicle capacities and working hours.
Perfect for small and large businesses
No longer the realm of larger businesses, routing software for small business is becoming increasingly commonplace.
In fact, routing software can offer significant benefits to help with the running of small to medium businesses. With less resource and employees, these businesses can benefit from having to spend less resource or managing the planning elements of delivery, as well the customer service.
This time can instead be used focusing on building the business and improving strategy, brand awareness, and overall sales.
Large businesses, on the other hand, will benefit the handling of large amounts of orders, delivery times, drivers and vehicles. Systems such as MaxOptra are able to digest all of this information, taking into account any constraints, to deliver the most streamlined and efficient route possible.