Sharps Bedrooms Achieves Cost Savings, Efficiency Gains and Service Improvements with Maxoptra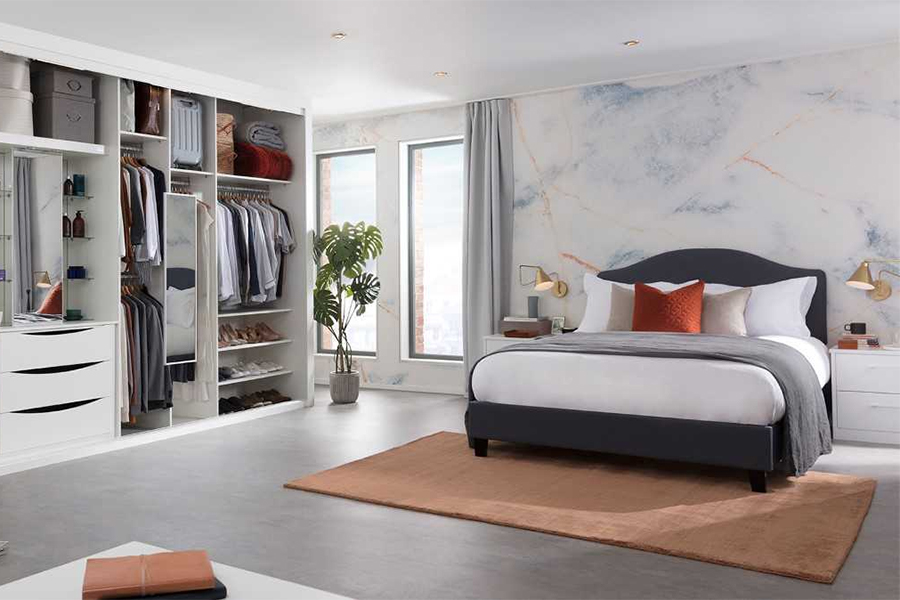 London, 05 April 2018 – Since introducing a new technology to automate the routing and scheduling of its delivery fleet, Sharps Bedrooms has realised around 600 man hour savings and significantly reduced the need for third party transport contractors, saving £12,000 a year. The cloud based Maxoptra software, which is used by a centralised team supporting 400 Sharps installers nationwide, is also helping to boost customer service.
Sharps Bedrooms
With around 650 installations of bespoke fitted bedrooms and home office solutions every week, the West Midlands based support team receive around 65 calls per day requesting advice, additional parts or equipment. 90 percent of requests require a call out with the vast majority of jobs fulfilled the following day.
"Our bespoke fitted furniture is designed to exactly meet customers' requirements in terms of design, functionality and fit, so following a home design visit and detailed technical survey, the installers cut and fit onsite," commented Andy Turner, National Installer Support Manager. "It is therefore possible that additional equipment or parts may be required."
Multi drop route planner
If support is required, a call is placed by the installer between 0700 – 1200 hours. Requests are logged and communicated to the factory or warehouse to confirm availability. Once confirmed, the planning team uses Maxoptra to prepare routes, schedules and delivery manifests for the support team, which are communicated directly to Android devices.
"Prior to the introduction of Maxoptra a year ago the planning of deliveries took about 3 hours every day," continued Turner. "This has now been dramatically reduced to just half an hour with a record set at 10 minutes. This resource, 600 man hours in the first year alone, has been reinvested in other areas of the business. In addition, due to the effectiveness of Maxoptra's planning algorithms, we have been able reduce our reliance on third party transport, resulting in a saving around £12,000 per annum."
Route planner app
Armed with optimised routes, Sharps drivers are more efficient and productive and real time traffic alerts help keep them on schedule whilst on the road. Customers are kept informed with automated ETA notifications, which has in turn resulted in a drop in the number of calls requesting updates, and installer time is better utilised as they are not having to wait around for deliveries to arrive. Once on site the Maxoptra POD app, which captures a signature from the installer or customer confirming delivery and transmits it, in real time, back to the office, is further boosting operational efficiencies.
For more relevant stories, check out our case study with Swift UK.
CONTACTS
ABOUT MAXOPTRA – www.maxoptra.com
Easy to use, affordable and highly customisable, the Maxoptra routing and scheduling system helps companies to do more business with the same resources at a lower operational cost. Having an open API makes it an ideal complement to any telematics, WMS and CRM solution. As a subscription-based SaaS solution, Maxoptra is accessible 24/7 from any web browser worldwide; meaning every new release of functionality is immediately available to subscribers with no additional charge or upgrade cost.
Maxoptra is a division of Magenta Technology.
Magenta's scheduling solutions manage over 10,000 fleet vehicles worldwide every day. Customers include Gist, Avis Car Rental, Snap On, Serviceline, Walkers Transport, Champion Timber and many others.
Magenta Technology, 17c Curzon Street, London, W1J 7TL
www.magenta-technology.com