Levl To Deliver Geotab Telematics Integration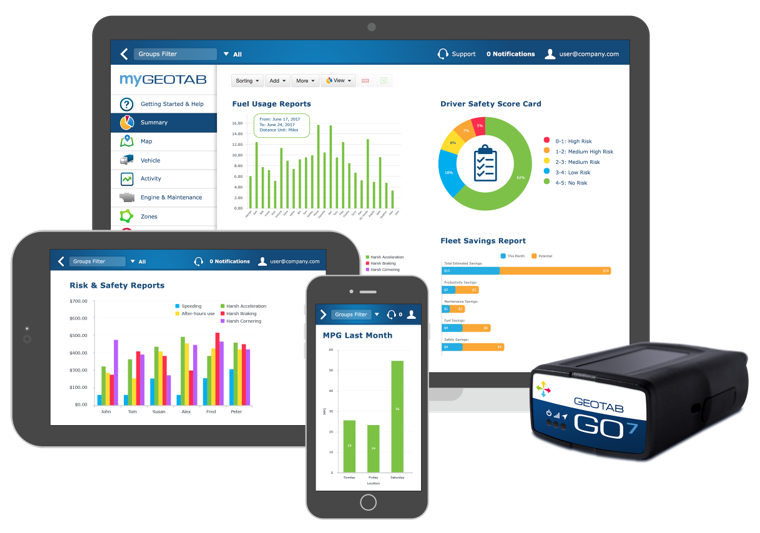 – Maxoptra is working with LEVL to deliver the Geotab Telematics solution to Electric Vehicle fleet operators in the UK.
The Geotab solution includes features such as advanced engine diagnostics, Ad-blu levels, accident detection/impact reporting, advanced fuel usage data and driver behavior gamification. Geotab is also the only solution providing full telematics for Electric Vehicles (EVs).
Maxoptra recently completed the integration of Geotab; the 'next level' in telematics solutions, into its cloud-based route optimisation, delivery management and customer experience software.
"We are delighted to be working with LEVL to deliver Geotab to the UK distribution and service sectors," commented Victoria Asterley, Partner Manager at Maxoptra. "Geotab and Maxoptra have many commonalities – mainly our forward-thinking software development approach, ease of use, flexible contracts and first-class support. Through our work with LEVL Telematics we look forward to bringing the benefits of this integrated technology to UK fleet operators."
Maxoptra is a leading provider of cloud based delivery management, customer experience and route optimisation solutions specifically designed for SME fleet operators. Offering rich functionality, integration with existing workflows and incumbent software, and a flexible, rolling contract, cloud based Maxoptra is easy to use and available 24/7 from any internet enabled device.
"The fact that Maxoptra has integrated Geotab into their solution represents further evidence that fleet managers out there need to be looking at the unique benefits with proven ROI that Geotab and LEVL can bring to their fleets," added Jan O'Hara, Managing Director at LEVL. "We very much look forward to working with Maxoptra to deliver a best-in-class scheduling, customer experience and telematics solution to an eager marketplace."
LEVL Telematics is the leading authorised Value-Added Reseller for Geotab and has over 50 years of combined telematics experience. LEVL telematics was created to provide industry leading fleet management and vehicle telematics solutions for all types of fleet including Electric Vehicles.