Maxoptra Selected For Geotab Marketplace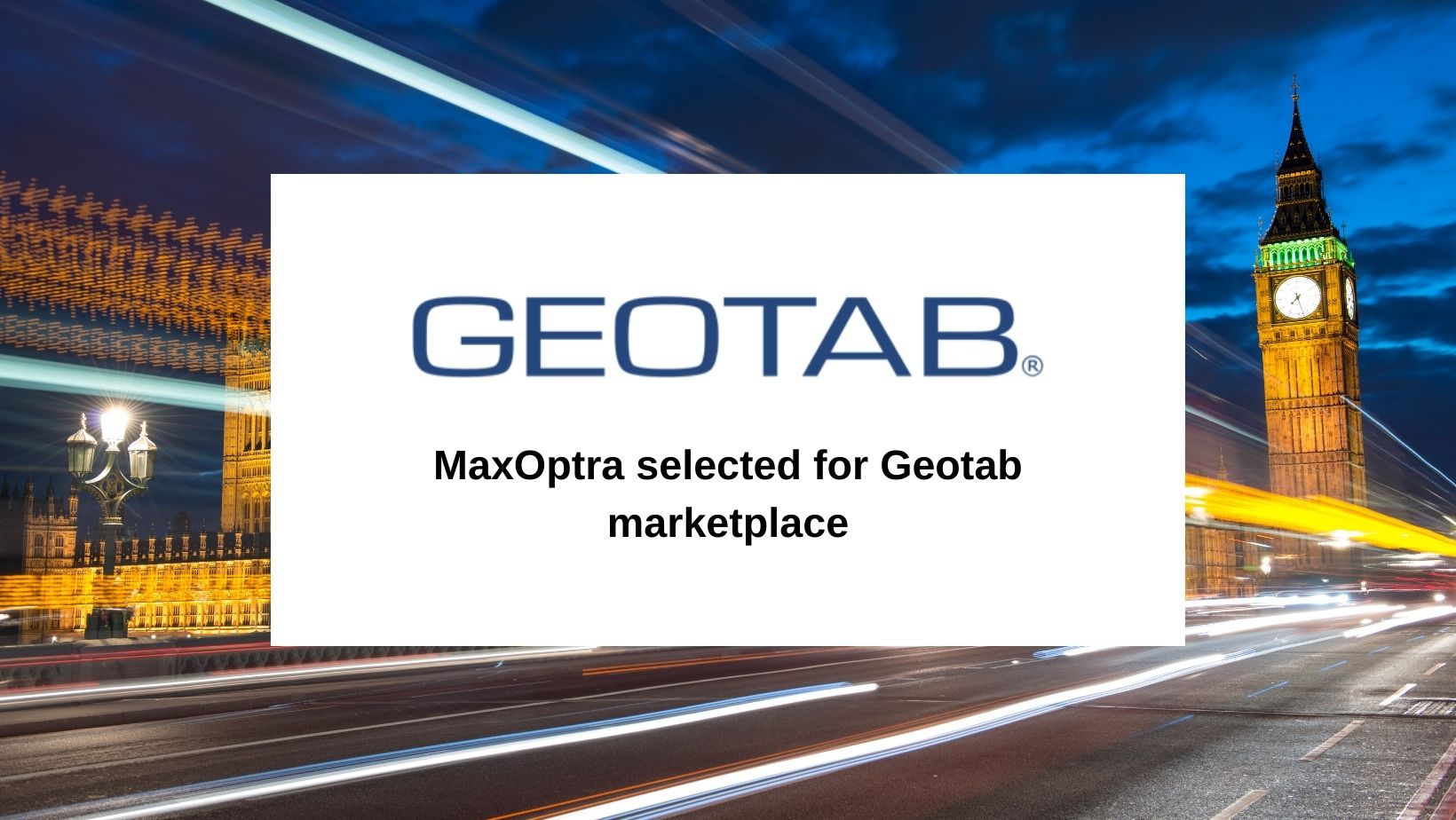 Geotab are leaders in fleet telematics, tracking, and management solutions to power businesses.
Their marketplace is home to the most innovative businesses within the telematics ecosystem. And we are proud to be featured as one of the few route optimisation providers that Geotab recommends within their marketplace, and partners alongside.
"Maxoptra is a cloud-based, open platform, which makes it easy to integrate with existing hardware, software and workflows," commented Joey Marlow, Executive Vice President at Geotab. 

"Using telematics data within the routing and scheduling process can help provide additional measurements and as a result additional insights for improved decision making."
MaxOptra & Geotab
Geotab are a global leader in IoT and connected transportation. They offer unrivalled tracking capabilities which support fleet managers in improving their productivity, safety, and ELD compliance through the use of big data.
Geotab offers tracking capabilities that help fleet managers to improve productivity, safety and 
The MaxOptra and Geotab integration leveraged vehicle tracking data collected by Geotab to provide fleet managers with insightful intelligence on journey routes, times, data, fuel consumption, driver behaviour, and vehicle maintenance. 
All of which contributors to improving operating efficiency, and boosting customers experience. 
Both MaxOptra and Geotab are powerful systems in their own right. But when combined they really excel. 
Both systems easily integrate with existing hardware and software solutions. They both boast straightforward usability, scalable solutions, various contract options, and industry-leading support teams. All of which makes the MaxOptra and Geotab integration solution highly appealing to fleet managers in a wide variety of industries. 
Sanjay Gandhi, MaxOptra MD comments:
"Geotab are leaders in their field so we are delighted to be one of the few route optimisation solutions to be featured in their marketplace as a best in class provider. 

This is due to the investments we have made in both our people and our technology. Ensuring our platform is the most feature-rich and stable within the market. Which is complemented by the industry experts that we boast within the business.

We have enjoyed a very positive relationship with Geotab over the years. And look forward to the new opportunities this marketplace, and our partnership with Geotab, will bring."
Learn more about the MaxOptra and Geotab integration
If your business could benefit from both solutions, then get in touch with our team of experts to find out more