Maxoptra Celebrates Tremendous Growth in 2016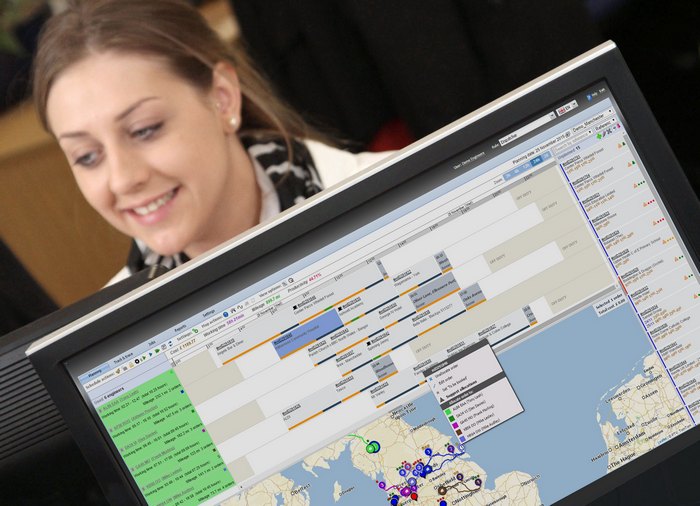 London, 10 January 2017 – Maxoptra, the dynamic route planning software solution, is celebrating its best ever year supporting fleet operators in their quest to control costs, improve customer service and minimise the effect of their transport operations on the environment. In 2016 Maxoptra saw the number of new customers rise by almost 200 percent compared with 2015, with high profile companies such as Sofology, Greenshields JCB and Arthur David Food joining existing satisfied users, including Champion Timber and Natures Menu. This significant growth in the number of users of the cloud based solution during 2016 means that Maxoptra is now used to plan more than 50,000 individual routes a day.
In addition to growth in sales, 2016 also saw Maxoptra expand its operation with the opening, and subsequent expansion, of its first regional office. Located in Brighton, the new Maxoptra office is home to a market research division, pre and post sales consultants, as well as implementation, development and support personnel.
Multi drop route planner
2016 also saw Maxoptra welcome new team members, including Jane Geary as Marketing Manager, Tim McCarthy as Inside Sales Representative, and Antonio De Lellis who took on the role of Business Development Executive. Moving into 2017, Maxoptra is looking to further expand and recruit a number of new sales and marketing team members to support and enable predicted growth.
"2016 has been a year of investment," commented Anton Dmitriev, CEO of Magenta Technology, the company behind Maxoptra. "We have invested in the right people, making sure they are in the right place, and we have invested in the product, with a number of new releases throughout the year; an investment that has been evidenced with a significant growth in our user base."
Delivery route optimisation
As the year drew to a close, Maxoptra celebrated award success, being presented with the 2016 Fleet Supplier Fleet Hero Award by the Energy Saving Trust. The Fleet Hero Award recognised the proactive approach taken by Maxoptra to make advanced route planning and scheduling available to fleets of all sizes, helping fleet operators reduce carbon emissions.
Stuart Brunger, Maxoptra Head of Business Development, added, "2016 has seen us focus on what we do best – which is supporting SME fleets! However, by helping them to regain control, manage costs, improve customer service and reduce their impact on the environment, we have generated interest from much larger organisations, and Maxoptra now supports fleets ranging in size from 1 to 3,500 vehicles."
CONTACTS
ABOUT MAXOPTRA – www.maxoptra.com
Easy to use, affordable and highly customisable, the Maxoptra routing and scheduling system helps companies to do more business with the same resources at a lower operational cost. Having an open API makes it an ideal complement to any telematics, WMS and CRM solution. As a subscription-based SaaS solution, Maxoptra is accessible 24/7 from any web browser worldwide; meaning every new release of functionality is immediately available to subscribers with no additional charge or upgrade cost.
Maxoptra is a division of Magenta Technology. Magenta Technology, 29 Curzon Street, London, W1J 7TL
www.magenta-technology.com