How The Hospitality Industry Can Prepare To Reopen Post Lockdown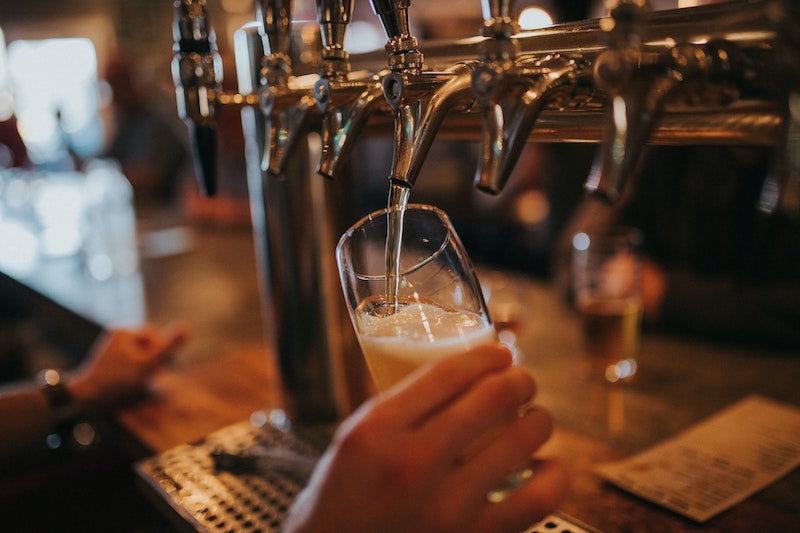 As we move further into Summer, there have been increased talks about when England's pubs, bars, cafes and restaurants will be opening. Despite rumours of a June reopening, the government's roadmap is set on July 4th, dependent on advice at the time.
This has of course been met with much enthusiasm, from both businesses and customers. However, with the current 2 meter distancing rule still in place, this poses some significant challenges for many in the hospitality industry.
Scottish brewery and pub chain BrewDog has been in a unique position, with many of their pubs, such as in Sweden, remaining open throughout lockdown. It's COO, David McDowall, has pleaded with the British Government to reduce the two-metre distance rule to one, in line with World Health Organization advice.
"An important learning is that distancing [in Oslo, where BrewDog has recently reopened] is one metre. When we worked out how many bums on seats we could get when we reopen [in the UK] at two-metre social distancing, we would operate at 40 percent capacity.
We could probably get to 70-75 percent of capacity with a one-metre ruling in place. This is something we need to be very mindful of as we build the guidelines in the UK"
Similarly, restaurants in England will be faced with similar challenges, ensuring dining room tables adhere to the two-metre social distancing rule, alongside staff in kitchens, too; sanitising routines will be rigorously upheld, and appropriate measures put in place to manage queues.
For some restaurants, opening at reduced capacity isn't an option. James Cochran, chef and owner of Restaurant 12:51 in London, usually seats 11 tables, but this would have to be reduced to five under the government's measures.
"As it stands, opening 12:51 isn't financially viable. Even so, we're still thinking about what we can do to ensure the safety of our customers and staff when we do reopen, including installing a sink by the entrance for diners to wash their hands in upon entry and plastic shields for staff. Card machines will be a thing of the past – we will be using a system whereby customers pay on their phones through our website, reducing contact with our staff."
It seems clear that while many are excited and relieved to see a reopening of the hospitality industry. The normality that they are used to is a little way away.
But restaurants, pubs and bars continue to engage with their customers and stay afloat using creative solutions; many of which, such as our customers Sambrook's Brewery, have pivoted from B2B to B2C; delivering drinks to their customers in their homes, and looking forward to the future of expanding their customer base post-lockdown.
Similarly, restaurants have upped their ecommerce offering, many of which are offering deliveries, 'finish at home' boxes and even afternoon teas delivered to your door!
So how can businesses in the hospitality industry continue to engage with their customer base and stay afloat, whilst also adhering to government guidelines and keep their customers safe?
Supplement offline trade with online offering
In the initial stages of reopening there will likely be a reduction in bricks and mortar customers compared to the usual. Therefore we would recommend continuing to focus on your ecommerce and delivery offering, where possible. This will help keep customers who aren't able to come to your highstreet stores, for whatever reason, engaged and purchasing from you.
In fact, economists predict that ecommerce will continue to thrive, even as lockdown is lifted. Therefore, make efforts to strengthen your ecommerce offering so that you can future proof your business for the 'new norm' that many businesses will be experiencing into the near future.
Get your supply chain in order
To supply customers with food and beverages, businesses obviously have to get the ingredients and groceries first.
Restaurants, cafes, pubs and bars aren't the only ones that are suffering during COVID-19, so are the suppliers.
That's why it's so important that at the earliest possible stage, these businesses get in touch and ensure their supply chain is able to run smoothly.
For suppliers, this means ensuring their delivery operations are back up and running as smoothly as possible, their orders and routes are being dynamically optimised, and they are keeping their customers up to date with delivery progress.
Connect your systems
Don't waste unnecessary time due to bad integrations. Now, more than ever, it is important that all of your business systems are fully integrated and running smoothly. This will ensure no bottle-necks or issues during such an important time.
By using a system, such as MaxOptra, that offers an open API, you can easily integrate all of your existing business systems.
Communicate with your customers
For those continuing to offer takeaway/delivery options, keeping your customers in the loop as to where their delivery is and when it will arrive is increasingly essential and often expected.
Customer notifications have advanced at a rapid rate. Gone are the days when customers expect to have to stay home to wait for a delivery. Now they want the delivery schedule to work around their daily routine.
Make sure that customers are constantly kept up to date with where their order is by proactively sending out email and SMS ETA notifications. You could even implement your own website widget so that customers can keep themselves updated. As well as offering customers immediate updates, this also ensures that you are engaging with your audiences that want to interact on social media.