How ship-from-store is shaping the future of retail and delivery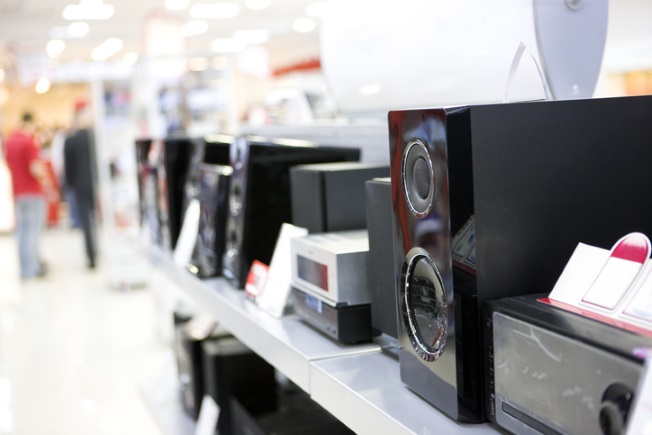 Retailers are breaking down the barriers between digital and the high-street.
They're integrating their bricks and mortar stores with their ecommerce offering to combine the benefits of both. At first it was 'click and collect' – a service where customers could shop online and pick up their orders later from a store. Now it's 'ship-from-store' – a model where the local store uses its stock to fulfil the order and arranges for home delivery too.
But these changes aren't just slight tweaks to the way retailers work – they bring a whole host of financial, brand and customer service benefits too. We take a look at the impact of ship-from-store and what the adoption of this service means for customers, delivery and the retail industry as a whole.
Faster and cheaper delivery
The most obvious benefit of the ship-from-store service is faster and cheaper delivery. By fulfilling orders from a local store it's easier and quicker to get them to the customer. The reduction in distance means fewer miles on the clock, less pollution and lower costs.
These efficiencies are a big deal when you consider that speed and cost of delivery have one of the biggest influences on whether a customer decides to buy online or not. It's advantages like this that give ship-from-store retailers the extra edge in the competitive world of modern retail.
Offsetting the high cost of high street retail
But it's not just a case of practicalities – shipping your orders directly from local stores makes sense on paper too. Retailers pay huge rentals to maintain a presence on the high street with some shop owners stuck in property contracts that commit to them having a store in situ for years – whether they're profitable or not!
Ship-from-store helps retailers balance the books by using the locations of their costly stores to their advantage. A store serving both walk-in customers and online orders can subside its high rental costs by offering goods to people both online and on the high-street.
Making retail channels work better together
Ever since the advent of ecommerce there's been tension between physical stores and online sales. Rightly or wrongly store staff often felt sales were being 'stolen' from them when customers chose to transact online rather than buy in store.
But stores fulfilling ship-from-store orders often get recognition for the part they play in online sales. It means staff in stores feel part of the process whether it's online or in person. What's more, retailers operating a ship-from-store policy often count the online orders fulfilled by the store as part of their store targets!
Solving out-of-stock issues
Ship-from-store has a knock-on effect to a retailers ability to deliver too. For instance fashion retailer Zara will ship goods directly from the nearest store if the product is out-of-stock in their distribution centre. This results in fewer lost sales thanks to out-of-stock issues on their website.
By sharing its inventory between stores and its ecommerce site, Zara can send goods to customers quicker, meet demand more often and move stock to where it's needed the most. Integrating their inventory and offering a flexible service means they're better able to compete against bigger brands who might have more stock.
These are just a handful of ways ship-from-store is changing the face of retail and delivery. But the merging of online and offline retail isn't just something to think about – it's fast becoming the secret to survival on the high-street. According to research the home delivery and click-and-collect market will double at the expense of purely in-store retailers by 2025. If you want to make sure your store sees tomorrow, you'll need to supplement it's trade with digital today.
And if you're going to respond to these changes in consumer demand you are going to need the right tools – technology that will help you run a more responsive and efficient business in the future. That's exactly where Maxoptra's software comes in – our multi drop route planner allows businesses to plan faster, more efficient deliveries to keep up with changing customer demands.
Request a free demo of our multi drop route planner to find out how you can take your business into the future