How businesses are harnessing the power of dynamic route optimisation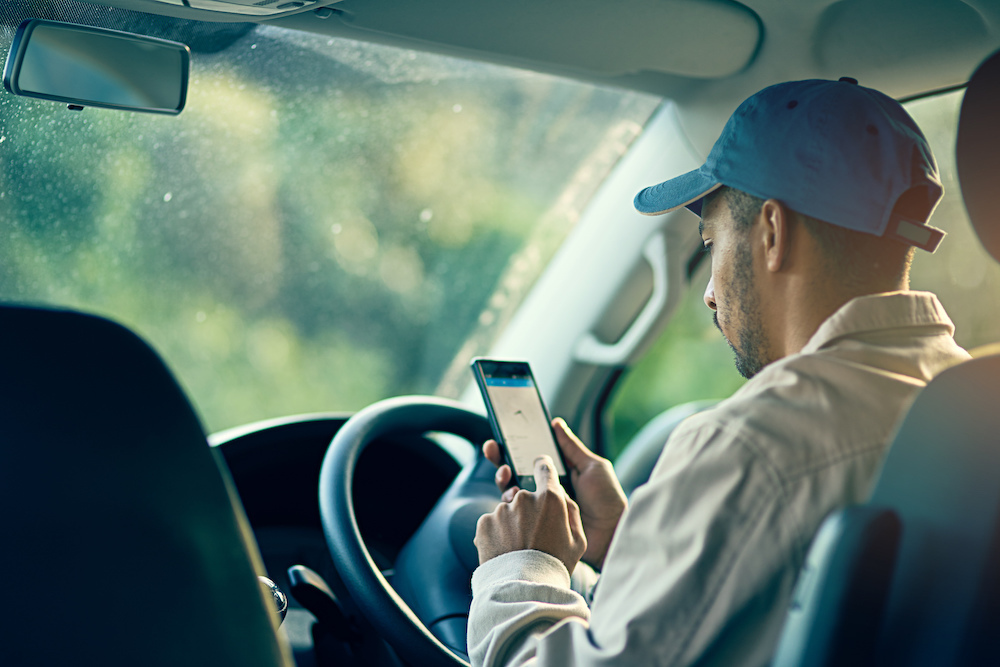 The benefits of using dynamic route optimisation go way beyond planning your journey.
Today dynamic route optimisation can increase productivity, improve customer service and even help you expand your business.
We take a look at how our clients are using dynamic route optimisation to do more than just find the right route.
Delifresh – increasing deliveries by 33% and supporting NHS workers at Nightingale Hospital
Established in 2002, Delifresh has traditionally provided businesses with the finest and freshest ingredients, sourced from their family of producers. They offer a huge variety of produce, such as fresh fruit and veg, dairy, meats and even juices.
Previously, Delifresh's customer base were mainly restaurants, operating on a fixed route basis. However, due to the COVID-19 outbreak, many of their loyal customers were having to close their businesses, leaving Delifresh in a challenging situation.
Delifresh pride themselves on innovation, and so adapted to this situation; pivoting from B2B to B2C. However, they quickly realised that this was a significant challenge. Fixed routes were no longer applicable and planning hours suddenly increased.
MaxOptra were able to get Delifresh up and running with a free trial within an hour, and fully implemented in only 12 hours; enabling Delifresh to adapt to their new B2C strategy almost immediately. With the help of MaxOptra, Delifresh were suddenly able to plan 700 orders a minute – freeing up considerable time.
Delifresh quickly saw results, with deliveries they could fulfill increasing by 33% – from 560 restaurant deliveries on fixed routes, to 750 home deliveries with no fixed route.
Bobtail fruit – pivoting from B2B to B2C
Bobtail Fruit is an established, family-run business, dating back to the 1950s. They have a fascinating history, with their current Director, Mark, leaving school early and starting Bobtail Fruit on a single fruit stall in London.
Bobtail Fruit's delivery offering has dramatically grown in popularity over the past few years, meaning their current delivery processes became a challenge. Additionally, Bobtail Fruit were struggling to keep their customers satisfied and communicated with effectively. The process of updating customers with the whereabouts of their delivery was complicated and at times frustrating.
After getting a flavour for the MaxOptra system, Bobtail Fruit soon decided to move ahead with integrating MaxOptra into their day-to-day operations.
This timing was perfect, as Bobtail Fruit were running a Christmas charity project, which involved delivering Christmas presents to the homeless. The logistics of running this project had fast become complicated, so Bobtail Fruit got in touch with MaxOptra for help.
For this project, Bobtail Fruit trialled the MaxOptra system, and as this was for charity, they received significant support in getting the project set up and running quickly. Joseph was managing the project and went out with the driver to ensure smooth running, and to test the system.
He reported: "Whilst I was out with the driver and realising the capability of the MaxOptra system, I thought 'wow!'. At first, we found it difficult to trust that the MaxOptra routes as there was little human intervention. But we soon realised these routes were by far the most efficient and quickly learned to trust the MaxOptra system."
Bobtail Fruit can now look to the future and are planning to start promoting and expanding their business even more, now that they feel confident they can take on more customers and more orders.
Arthur David – Delivering customer promises
Arthur David operate a fast and reliable food distribution service. The business is built on a 'leave it with us' customer service ethos which means Arthur David's customers can rely on getting their goods on the same or next day – regardless of circumstance.
The company's commitment to customer service has meant it has benefited from continued growth. Its network of 100 vehicles now operate six days a week and travel back and forth between urban areas such as Birmingham, Bristol, Reading, Cardiff and Southampton.
Arthur David needed a dynamic route optimisation solution that would help them deliver the same level of commitment to its customers no matter how big the company got. Luckily with MaxOptra's routing software they found a tool that would help them increase deliveries while saving time. This meant it could continue to focus on its promise of never letting anyone down.
Champion Timber – Improving accuracy
Champion Timber sources its own wood, machine it and sell it directly to the construction industry who use it for anything from decking, sheds and floors to fencing. The company prides itself on delivering everything the customer wants so they can get the job done, on time.
Before using our solution, Champion Timber would need to manually check orders and plan deliveries by postcode. By using our dynamic route optimisation they can now check orders and plan routes automatically. This new process means fewer mistakes, faster delivery times and has increased the number of complete and timely orders made by 10%! What's more, the savings our routing software has made mean Champion Timber can now deliver within narrower timeframes while keeping its customers in the loop with regular text updates about when deliveries are due.
Our reliable and cost-effective multi drop route planner has given Champion Timber the confidence to compete against other suppliers without making a huge financial investment or the risk of things going wrong.
Sofology – Communicating better
Headquartered in Manchester, Sofology operates a fleet of more than 70 commercial vehicles from six distribution centres. Between them, they complete more than 500 deliveries daily, six days a week and complete more than 3,000 deliveries every week.
Sofology deliveries travel far and wide meaning its drivers might not have the knowledge of the area or awareness of the local routes they need. With their team distributed so widely, it can be a challenge to find out what's going on – what the driver's progress is and how far along their route they are. It meant the distribution centres were often out of the loop and couldn't pass on the most up-to-date information to the customers.
By using MaxOptra's dynamic route optimisation Sofology was able to easily share real-time information using the 'track and trace' screen, giving other departments visibility of how each vehicle or team is performing. It means every part of the business is kept in the loop no matter what the demands of their deliveries are.
Pret a Manger – Being kinder to people and the planet
Pret a Manger run the Pret Foundation – a social impact organisation which collects unsold food from its stores and delivers it to charities and community groups. In London the company has about 100 vehicles which pick up the surplus food from over 200 stores, 365 days a year and deliver it to 20 front line organisations helping those in need across the capital.
The drivers previously relied on local knowledge, past experience and looking up locations online to get to where they were needed. But by using dynamic route optimisation they were able to speed up the process, finding stores faster, taking the most efficient routes to reduce fuel usage and avoiding congestion.
The time and resource the dynamic route optimisation has saved means the organisation is now able to reach more stores and help an extra 23 charitable organisations with its deliveries. It's all been done using a more efficient way to plan and manage the delivery routes which helps companies increase efficiencies, reduce pollution and deliver a positive social impact.
These are just a few examples of how our dynamic route optimisation has helped companies not just to save money or time but to build better businesses. It goes to show that using dynamic route optimisation delivers a whole range of bonuses that go way beyond just finding the right road to take.
Request a free trial of our dynamic route optimisation and give your business the edge against competitors.