Delivery Companies Embrace Cloud-Based Maxoptra Software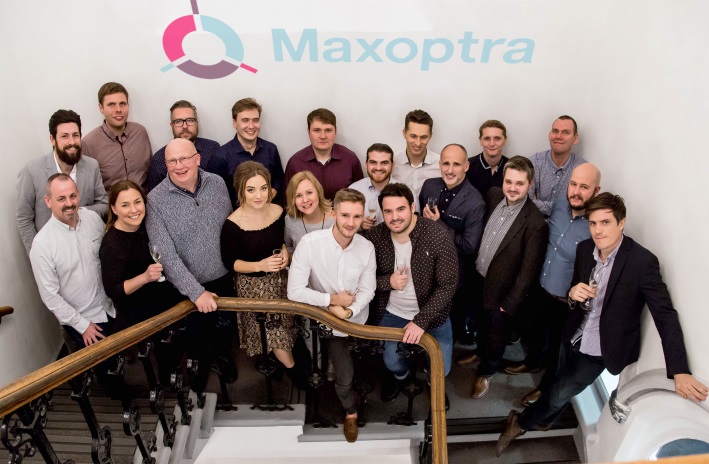 Maxoptra, the delivery management software company, has significantly increased its share of the route optimisation market in 2018.
Following a period of unprecedented expansion Maxoptra attracted nearly 200 new customers in 2018. Household names such as Pret A Manger and Snap-on realised significant benefits from the use of the cloud-based real time routing and scheduling software, whilst Maxoptra also gained significant traction with SME fleets in the furniture, automotive and food sectors.
"2018 was another record-breaking year," commented Tim McCarthy, Head of Sales. "Our rapidly expanding customer base, nearly double in size from 2017, scheduled around a quarter of a million journeys and travelled more than 3.6 million miles. However, by using Maxoptra, they reduced the total distance travelled by around 400,000 miles and saved, in total, a year and half of on-road time!"
Maxoptra's 2018 success can be attributed in part to an ambitious product development programme that has seen more than forty new features added to the product in the 12 month period. Customer notification services, including self-service order tracking, have proved especially popular, as has the recently launched Rate My Delivery solution. Customer service features, such as these, are seen as being a key driver for new customers and will feature strongly in future releases.
"As a cloud-based solution it is easy for us to roll out new functionality to our user base without costly upgrades or time-consuming site visits," continued McCarthy. "Popular features launched to market in 2018 included customer communication upgrades and the iOS version of our driver app."
To support its growth Maxoptra made seven new UK appointments in 2018, expanding its Brighton based headquarters by more than 50 per cent. New faces included Matthew Fay, Craig Mathewson and Jamie Reilly in sales, Becky Hesilrige in marketing and Darran Cox as Chief Financial Officer. Chris Ford from Amazon and Martyn Grimson from Erecruit also joined as Implementation Consultants, boosting Maxoptra's customer service capability.
This expansion is expected to continue in 2019 as Maxoptra relocates to new, larger Brighton based headquarters and looks to recruit additional sales, account management, customer service and marketing personnel.