Countdown to Black Friday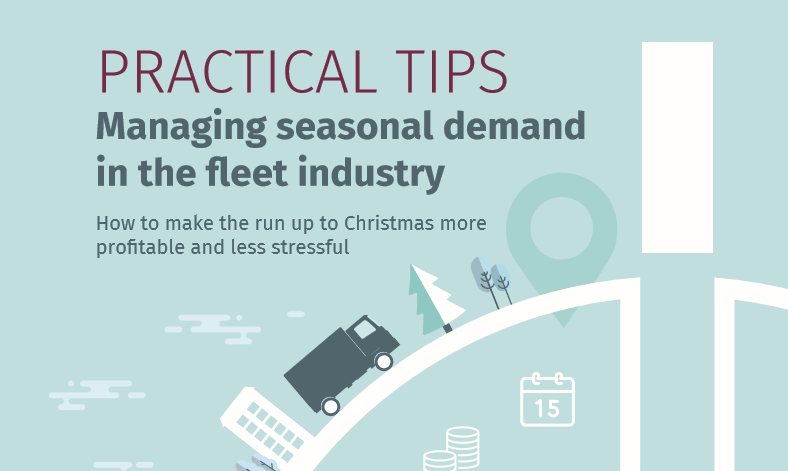 So, are you all set for Black Friday and the following six weeks?
If you were in any doubt about what's to come, here are some facts from last year to remind you.
Shoppers chose to go online rather than face the frenzy of high streets and shopping centres – footfall fell by an average of 6%[1]
Online sales between Black Friday and Cyber Monday were up 20% on 2015 to £2.8 billion[2]
Overall, shoppers spent £5.8 billion between Black Friday and Cyber Monday – 15% higher than 2015[3]
And this year looks set to be even bigger. Some reports are even suggesting people will need to queue to get into online stores![4]
Of course, while these stats make impressive reading, they also have a direct impact on the fleet industry. The bigger Black Friday and pre-Christmas shopping gets for shoppers, the bigger peak season gets for us.
On the plus side, there is no doubting the opportunities this brings.
It's an opportunity to delight your customers and build your reputation. It's a chance to secure new contracts and grow your business. It's an exciting challenge to go above and beyond.
On the other hand, more volume doesn't necessarily translate into more profit. And if all the extra work isn't translating into extra revenue, is it really worth it? And whichever way you look at it, it's a time when stress levels go through the roof and you're always jugging priorities. Happy Christmas!
So as we gear up for 24 November and beyond, what are the best ways to make sure you see peak season as an opportunity not a nightmare? How do you maximise profit and minimise stress?
These are questions we answer in our free ebook – Practical tips on managing seasonal demand in the fleet industry: How to make the run up to Christmas more profitable and less stressful.
It's based on the experiences of operations managers, planning managers and company owners who know the opportunities but also recognise the pitfalls.
It looks at the five biggest problems peak season gives you and offers tried and tested advice for overcoming them.
You'll get insights into how to:
maximise the efficiency of your temporary drivers
estimate your vehicle hire needs more accurately
manage driver working hours more successfully
minimise your stress levels – and everyone else's
keep customers in the loop more effectively.
You'll also get a quick start guide on getting ahead of the game for peak season 2018.
If this sounds like something you need, you can download the ebook for free now.
Our advice? Get it now before you run out of time to read it!