Is Your Delivery and Logistics Operation Prepared For Black Friday?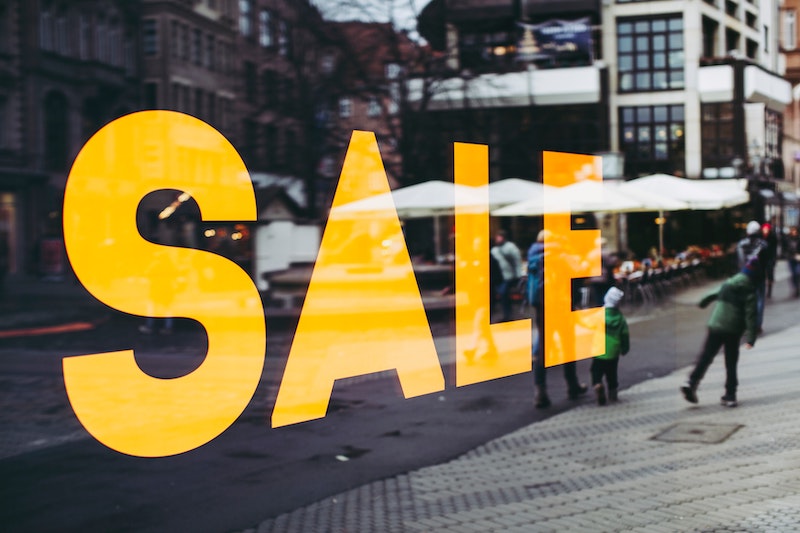 Traditionally, the last quarter of the year is the most busy and profitable time for retailers and eCommerce.
However, thanks to everything 2020 has thrown at us, it's safe to say this year's Black Friday is unlike any we've experienced before.
For starters, shoppers won't be battling the highstreet sales elbow to elbow. Instead, they'll be at home refreshing their browsers for the latest deals.
And of course, as eCommerce continues to boom, so does delivery and logistics. Meaning that retailers need to have their operations ready and raring to go now. Else face overwhelm on Friday November 27th.
But fear not. There's still time to get everything in order. Just follow our advice below and you'll be up and running in no time.
Focus on eCommerce
Due to lockdown, Black Friday 2020 is being held exclusively online. Therefore businesses need to strongly focus on making their eCommerce offering the best it can possibly be.
While this immediate focus is a great strategy, we would also recommend a continuation of strengthening and improving your ecommerce offering for the foreseeable future.
Customers were already enthusiastic online shoppers prior to lockdown, but retailers including John Lewis and Curry's PC World chains reported a near doubling of online sales since the quarantine began.
We are all aware that even when physical stores do open, it's to a very different environment. Most economists now agree that, even in the recovery phase, retail spend will be significantly depressed. Where growth does pick up, much will flow through digital channels and e-commerce adoption will continue to accelerate.
By continuing to strengthen your ecommerce offering, you can future proof your business for the 'new norm' that many retailers will be experiencing into the near future.
Keep their deliveries fast and efficient
We live in a time of immediacy. Which means slow delivery is one of the main reasons why customers turn to the highstreet to shop. To help support the temporary closure of bricks and mortar stores, ensure that your delivery process is as fast and reliable as possible.
Despite the difficulties facing businesses, consumers still expect their orders to reach them quickly. 71% of consumers expect their order to be delivered within a week, and 29% expect deliveries to take no more than 3-5 days. This is a significant increase in expectation compared with before the lockdown.
It seems that offering a fast delivery is more important than ever.
By utilising dynamic route optimisation systems, you can save time with automated routes that are planned daily, weekly, monthly, or however frequently you require your dynamic schedule. Sophisticated algorithms produce efficient and reliable routes, fast, taking into account traffic conditions and known roadworks, as well as vehicle capacities, live order volumes and delivery time windows.
All of this supports you in providing a fast and efficient delivery offering, and can cut operational costs by up to 20%, which is an essential saving in our current environment.
Connect your systems
Don't waste unnecessary time due to bad integrations. Now, more than ever, it is important that all of your business systems are fully integrated and running smoothly. This will ensure no bottle-necks or issues during such an important time.
By using a system, such as MaxOptra, that offers an open API, you can easily integrate all of your existing business systems.
Communicate with your customers
Keeping your customers engaged during the period of Black Friday should be a top priority for any business. Keeping them in the loop as to where their delivery is and when it will arrive is a further improvement that you can make to benefit your ecommerce offering, as well as keeping them engaged with your brand.
Customer notifications have advanced at a rapid rate. Gone are the days when customers expect to have to stay home to wait for a delivery. Now they want the delivery schedule to work around their daily routine.
Make sure that customers are constantly kept up to date with where their order is by proactively sending out email and SMS ETA notifications. Update them on when their delivery has left the warehouse, estimated time of arrival, and even delivery confirmations.
And for added peace of mind for both you and your customer, consider ePod technology which allows drivers to log proof of delivery signatures and photos and comments
If you are a retailer and would like to get your delivery and logistics operation ready for Black Friday, get in touch with one of our experts for a consultation or demonstration of our system.