Ways Food & Beverage Brands Can Get More Business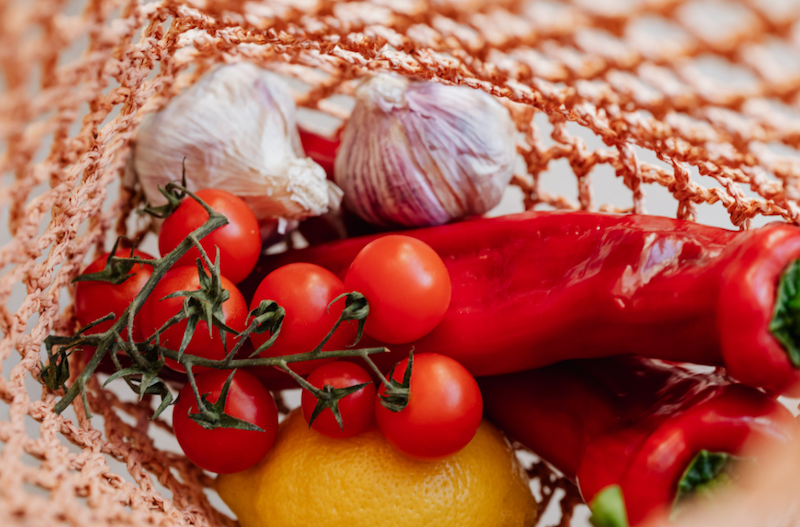 It's been a turbulent year for the food and beverage industry. So predicting what the next 12 months may bing is a difficult task.
However, there have been some key insights and trends that have become apparent over the past 18 months. Many of which are likely to continue to shape the industry in the near future and beyond.
85% of consumers state that they have changed the way they purchase and consume food and beverages due to Covid-19. Meaning that ongoing strategies and business focus areas for businesses within this industry need to be addressed. And fast. 
At MaxOptra, we specialise in helping businesses within the food and beverage industry. In fact, this industry makes up a significant proportion of our customer base. And we regularly talk to these customers; identifying their challenges, pain points, and discussing a wide range of solutions with them.
In this blog post, we will explore what we have learned, and the solutions we have helped implement. 
Focus on eCommerce
Can you believe that as little as one year ago, some of the biggest brands within the food and beverage industry still didn't have a significant online presence. Particularly when it comes to DTC (Direct To Consumer) strategy and channels.
However, over lockdown, many brands were forced to pivot to an online-only offering to remain afloat. Something that quickly became popular with regular consumers. And has remained popular since lockdown has started to ease.
It's clear that in 2021 and beyond, DTC commerce will continue to excel. Many consumers have realised the benefits of ordering food and beverages online. And many enjoy the 'dine at home experience', especially for those who are apprehensive about visiting crowded shops and restaurants, or simply struggle to book up.
For brands in this industry, eCommerce and DTC commerce should be a key focus point in their strategy. And this should include every stage of the process, from website and social media, through to delivery and the follow-up. 
Implement cost-saving initiatives
Before the pandemic, consumers were already looking for ways to reduce their everyday spending, with more than half wanting to cut their grocery bills. The result of this is that 52% of global consumers are less brand-conscious when buying food, and instead are more cost-focused. 
And the shortages during lockdown only further encouraged consumers to try alternative products. For instance, in one week in April 2020, when certain food shortages were at their peak, more than 25% of consumers tried a new brand or product due to a lack of availability from their regular brand. And it is now reported that 71% of consumers are now "always on the lookout for new brands and products". 
Therefore, brands need to focus on the needs of consumers and help their money go further.
Of course, in turn, that means that brands need to focus on cost-saving initiatives too. Especially as the brand preference that many previously relied on is now less prominent.
Brands need to both cut costs, whilst also improve their marketing and brand awareness to remain competitive. 
Part of achieving this will include reviewing current expensive processes and looking at the implementation of technology and AI to automate costly and resource-intensive tasks, all of which could be streamlined. 
Offer fast delivery
In the age of immediacy, customers won't tolerate slow delivery. 
And fast delivery is becoming increasingly essential as consumers turn to eCommerce over high street stores. So, to help support the reduced amount of customers in bricks and mortar stores, ensure that your delivery process is as fast and reliable as possible.
Despite recent challenges facing businesses, consumers still have high demands, such as expecting their orders to reach them quickly. 71% of consumers expect their order to be delivered within a week, and 29% expect deliveries to take no more than 3-5 days. 
Fortunately, by utilising technology such as dynamic route optimisation, brands can save considerable time by automating delivery routes that are planned daily, weekly, monthly, or however frequently they require your dynamic schedule. 
Sophisticated algorithms produce efficient and reliable routes, fast, taking into account traffic conditions and known roadworks, as well as vehicle capacities, live order volumes, and delivery time windows.
All of this supports brands in providing a fast and efficient delivery offering and can cut operational costs by up to 20%, which is an essential saving in our current environment.
Excel at customer communication
Part of beating the competition will be to offer fantastic customer communication, whether a food and beverage brand is delivering directly to consumers, to other shops, or to hospitality venues.
This is especially true for purchase confirmation and delivery updates. They offer customers one less thing to worry about. And ensure you are a brand of preference due to being trustworthy and easy to work with.
Customer communications have advanced over the past few years. Meaning that customers don't want to wait around all day for a delivery. 
Brands can make sure their customers are regularly kept up to date with the progress of their orders by proactively sending out email and SMS ETA notifications. This could include point of purchase, point of dispatch, delivery updates, and post-delivery confirmations and follow-ups. 
For more information, get in touch. Alternatively check out our relevant case studies, such as Wellocks at home.