2022 is a big year for MaxOptra features and functionality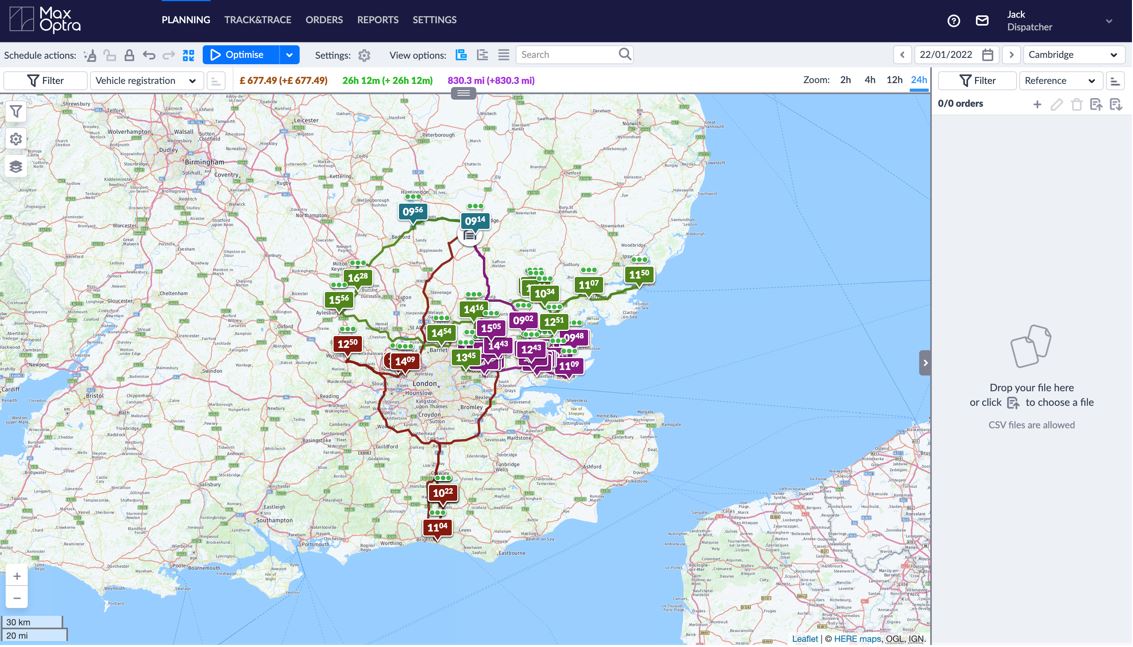 2022 is a big year for MaxOptra features and functionality
In 2021 we invested heavily in the MaxOptra development team. 
And with good reason.
Throughout the year we expanded our customer base and released significant upgrades and improvements to MaxOptra. Some of which our experts had planned to futureproof the MaxOptra system and ensure it remains the industry-leading route optimisation provider, but also some of which came from our own customers' suggestions and feedback.
And we're not slowing down in 2022 either. 
We already have exciting and useful updates in the pipeline. So read on to learn what we have coming to the MaxOptra system in 2022, and some of the features and functionality we launched in 2021.
Coming in 2022
API
Throughout 2022 we plan to continue improving our REST API to maintain its best-in-industry status.
This will include additional functionality in our new resource management API to allow customers to remotely control more aspects of the MaxOptra service.
We are also designing a new reporting API that will allow customers to utilise their MaxOptra data for decision making.
Improved design
Even though we launched our rebranded interface in 2021, we will continue with design tweaks and modifications to ensure our system is as user-friendly as possible. This will include the design refresh of various features such as import wizard, reporting module, and customer portal.
Vehicle Checks
We also soon to be launching our new Vehicle Checks functionality, as requested by many of our customers. 
This functionality enables fleet operators to regularly monitor the technical condition of their fleet, ensuring maximum safety for their drivers. And efficiency for their deliveries.
ePOD
Our ePOD functionality is a customer favourite, so this year we plan on making it even better by improving the photo functionality. 
iOS app
To mirror the changes we have made to our Android app, we also plan on improving our iOS app by implementing better order grouping and the much-requested vehicle checks functionality.
What3words integration
We will soon be launching an exciting integration with what3words. Making it even easier to deliver to unusual addresses with the use of their unique 3-word combinations. 
If you would like to use this integration, simply contact support@maxoptra.com
MaxOptra features and functionality launched in 2021
New Maxoptra Brand Style
One of the most obvious changes to the MaxOptra system in 2021 was its brand new styling to ensure consistency with the MaxOptra brand. This included a new interface complete with an updated logo and colour palette.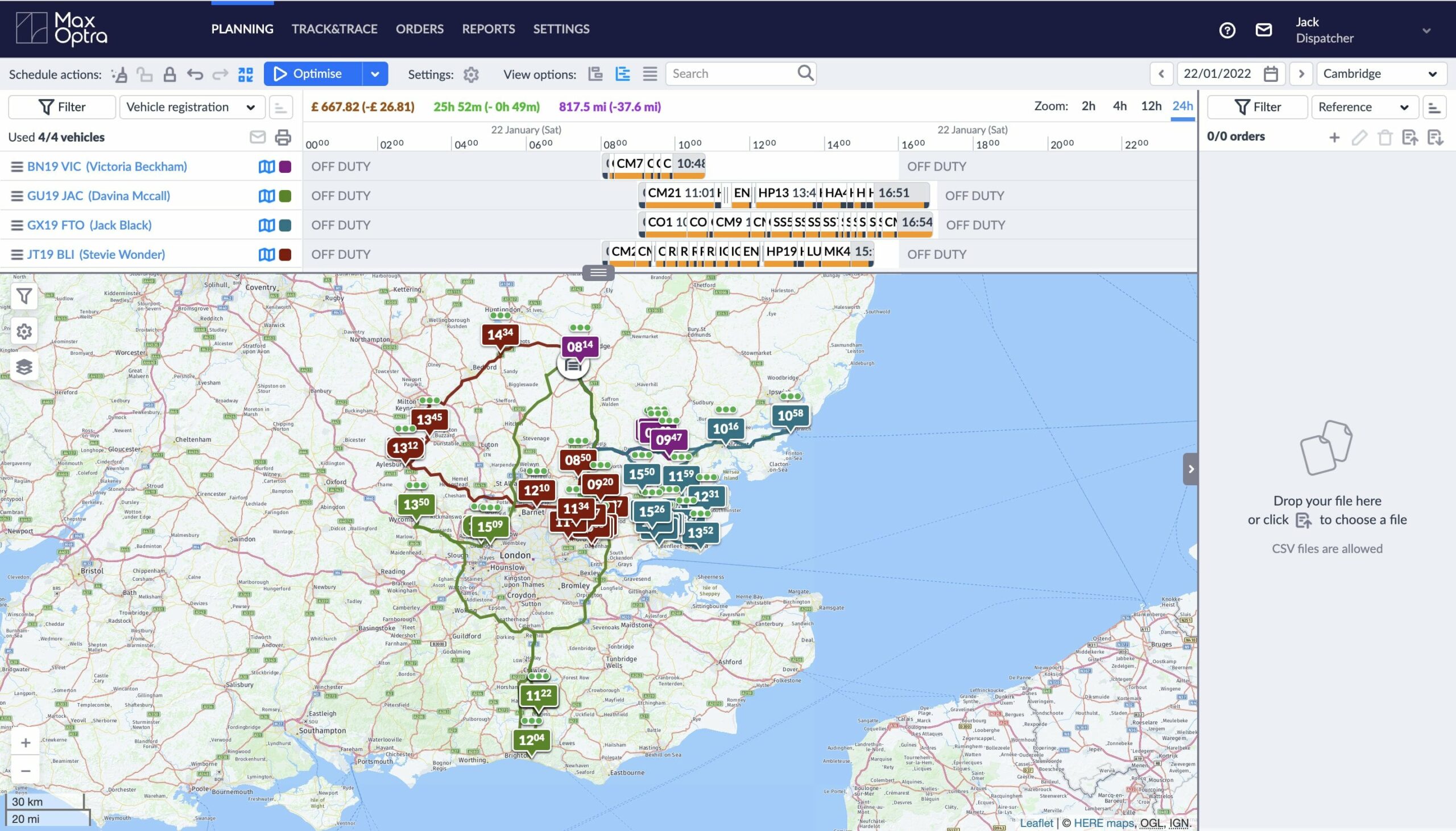 Planning screen
Ease of use is one of our customers' favourite features of the MaxOptra system. That is why we spent time on planning screen improvements to make our customers' lives easier.
This included implementing a new compact view for better visibility whilst planning. Improved tooltips to help users navigate the system. A simplified settings screen to help you amend your most essential details. And file drag and drop functionality to streamline your planning process.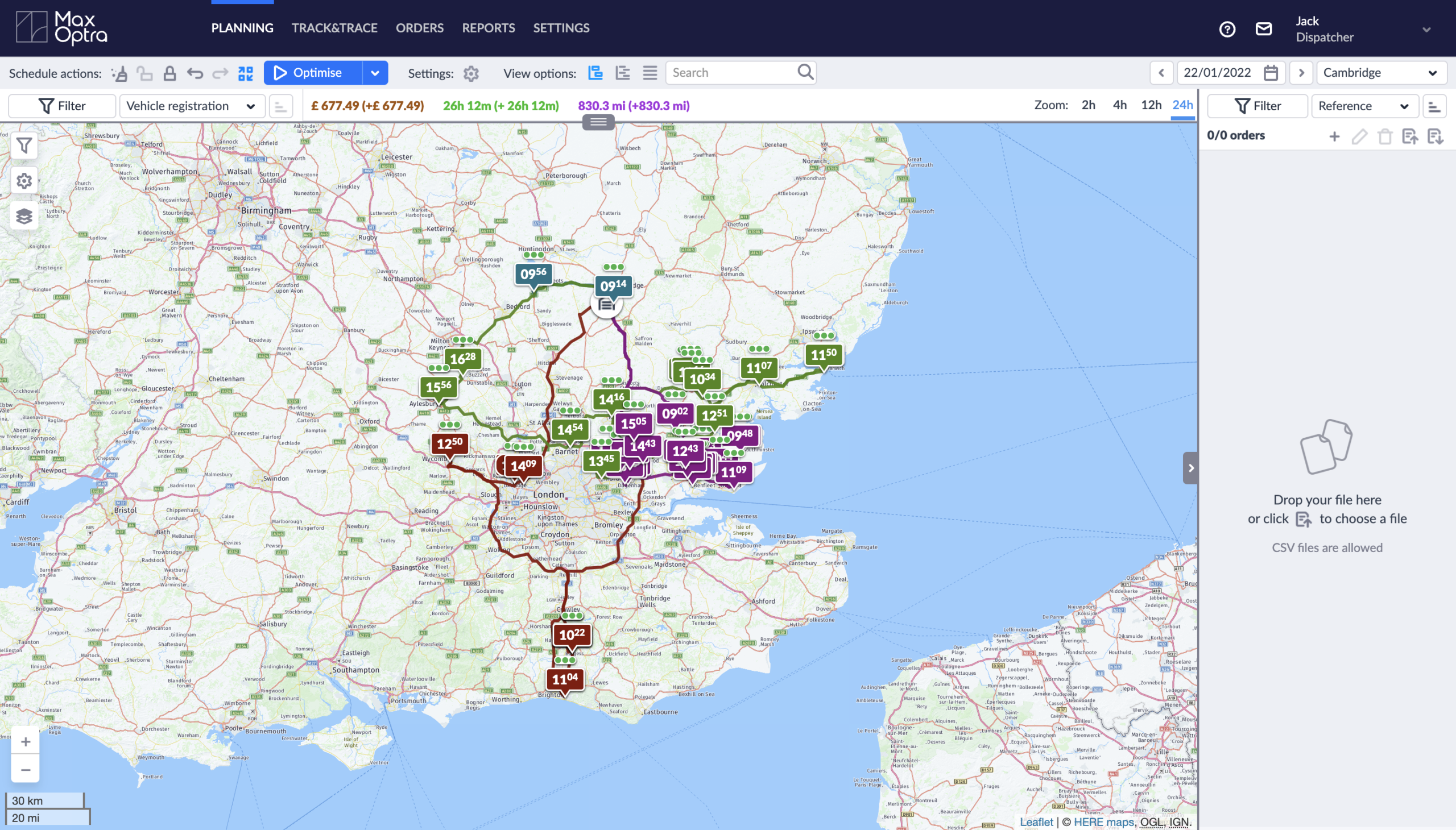 API
As one of the most integral elements of MaxOptra, we are continuously investing in and improving our API.
In 2021, this included completion of the first phase of our new Resource Management REST API allowing customers to remotely control customer locations, distribution centres, drivers, vehicles, orders, runs and schedules.
Android driver app
Also thanks to the feedback from our customers, in 2021 we were able to make game-changing improvements to our Android driver app.
This included improved order grouping, scanning functionality, and vehicle checks. 
Want to hear more about new MaxOptra features and functionality?
Then simple get in touch with our team of experts who will be happy to give you a personalised demonstration of the system. Alternatively, check out our reviews from our happy customers.