Why big retail doesn't mean better service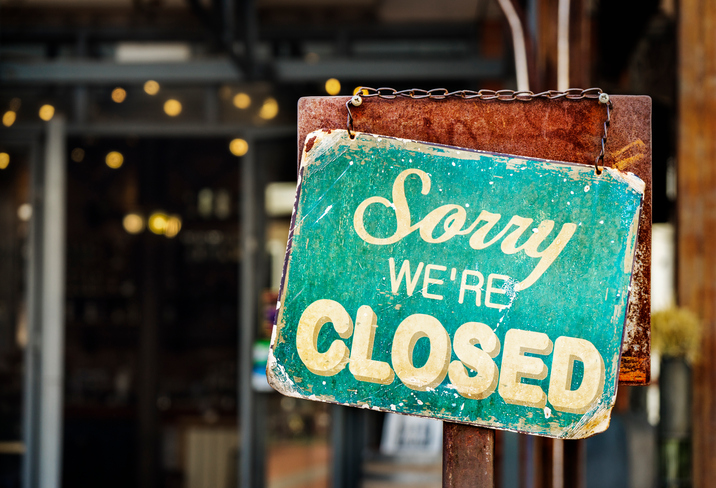 It seems that not a week goes by without more news about trouble on the high street. House of Fraser, Debenhams and now the seemingly unsinkable John Lewis reporting a 99% fall in profits last week.
And if business isn't great for John Lewis then what hope has any retailer got? Well, before you shut up shop, this may well be the opportunity you've been waiting for…
The downfall of destination stores
The likes of John Lewis, House of Fraser and Debenhams have one thing in common – they're 'destination stores'; big brands that customers sought out because of their popularity and value but not necessarily convenience. And it's this lack of convenience that might be killing off their business.
John Lewis were famed for their customer promise: 'never knowingly undersold on quality, on price, on service'. The trouble is that in recent years their proposition has become more about price than it has anything else. But when you consider they only price match high street retailers and not the likes of Amazon their promise has begun to look outdated and irrelevant. In the meantime, while the online retailers have been focusing on customer service and flexible delivery, they've again left John Lewis behind. The retailer adds an awful lot of restrictions and costs without offering a consistent level of service throughout the country.
The executives will have seen this coming for quite some while. The Monday morning sales reports will have told the story of plummeting profits well before the broadsheets did. It's exactly why they're they're rebranding, launching a new joint loyalty scheme with Waitrose and investing in new technology. The trouble is that trying to to turn around a big retailer is a bit like turning around an oil tanker – they're slow to respond and difficult to steer!
Bigger isn't always better
So what does this all mean for retail as a whole? Well, the lesson is that big doesn't necessarily mean better when it comes to customer service. These big name retailers are having a harder time exceeding customer expectations and delivering an agile service than their smaller competitors. They're working with massive infrastructures, commitment to existing contracts, higher costs, inflexible systems and procedures which means change is slow.
But the customer just doesn't care about their organisational challenges and thanks to technology they've got higher expectations. They don't want to travel for miles to visit a store, put up with inflexible delivery options or go through a standardised experience. They want retailers who deliver a personal touch based around them.
The rise of the independent retailer
While it's bad news for John Lewis, it's great news for smaller independent retailers. A recent survey revealed that 8 out of 10 consumers plan to use independent businesses in preference to larger businesses with convenience and customer service cited as major factors in their decision. What's more 51 per cent of those polled said there is a noticeable difference between the quality of customer service offered in small businesses compared to larger stores.
It means customers are favouring smaller independent retailers who can deliver a more personal and agile service tailored around them. They might be slightly more expensive but it's a price they're willing to pay if the company they're dealing with is focused around the customer.
Now is your time
So if you're a smaller retailer then now's your time. As the high street big brand names fall from grace it's time put your size to your advantage. You're small enough to cater your service around your customers, get to know their needs and offer a personalised service. What's more, the technology available today is all within your reach and budget. You just need to be careful not to outgrow or undersell your customer experience like John Lewis did.