What is the MaxOptra Driver App and how can your business use it?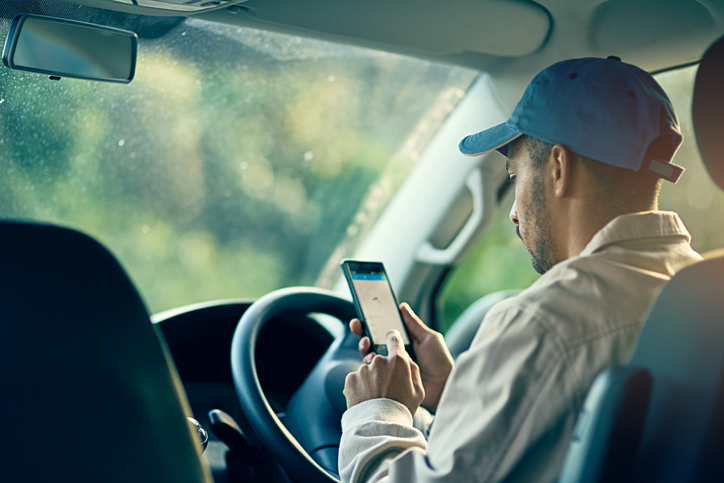 The MaxOptra Driver App is one of the most popular pieces of functionality within the MaxOptra system. And we have to admit, one of our favorites.
Perfect for businesses who want to run a paperless operation without compromising on functionality, our innovative Driver App offers you the benefits of real-time job notification, tracking, live reporting and proof of delivery, directly on your drivers' iOS or Android devices.
Read on to learn how the MaxOptra Driver App can benefit managers, drivers, and customers.
Benefits to Transport Managers
For Transport Managers, the MaxOptra Driver App brings a host of benefits around management, tracking, and performance.
Managers are able to run a paperless operation whilst automatically pushing jobs to your drivers. They can track delivery and driver progress, all whilst dealing with any issues and amends in real time.
Furthermore, delivery and failure notifications are sent directly to the transport office for additional real time updates and insight. 
Benefits to your drivers
It's not just the management team that can benefit from our Driver App, so do the drivers!
Their routes and operations will be simplified by automatically routing drivers to their next job using our mapping system. And all of their manifests are logged on the app, reducing the need for handling physical paperwork.
Orders are grouped automatically using a system configurable mile radius, so they are much easier to review and manage.
And for added peace of mind, our ePod app allows drivers to log proof of delivery signatures, photos and comments.
Benefits to your customers
Most importantly, it's your customers that will benefit from the MaxOptra driver app. Your customer communication and experience will be enhanced. Helping you to improve your branding and customer retention.
Businesses can proactively send out real time email and SMS ETA notifications to regularly keep their customers informed about delivery status.
The MaxOptra Driver App also provides functionality for customers to "Rate my Delivery", which acts as an official outlet to provide you with feedback before they turn to public review sites.