Transport and logistics trends in 2020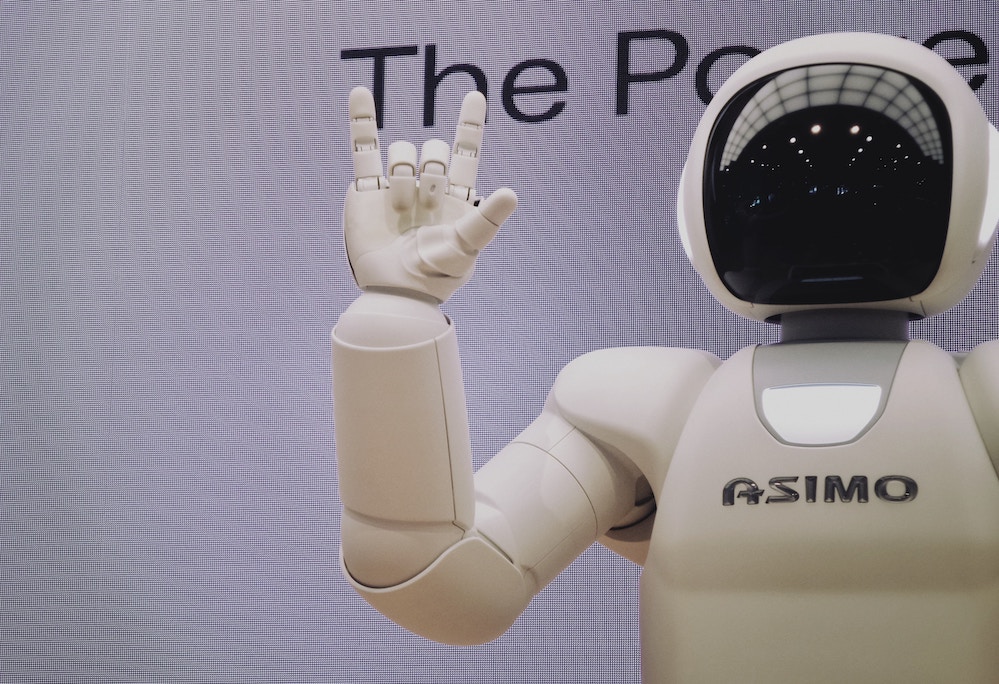 Over recent years technology has evolved to such an extent that it's changing the way we work, live and relate to one another.
These changes have reinvented the transport and logistics industry; they're reshaping the workforce, making the market more efficient and connecting goods with people faster than ever before.
2019 was a year of progress in transport and logistics; customer expectation was soaring, which saw an increased pressure on businesses to innovate, collaborate and accelerate.
2020 is set to continue this trend as technology advances at a rapid rate and customers are becoming savvier than ever. To remain competitive, it is essential for businesses to keep on top of the latest trends.
Luckily, our handy guide to transport and logistics trends in 2020 is here to help.
Trend 1 – Digitalisation
It may come as no surprise that digital logistics is big news in the industry for 2020, and will continue to reshape businesses in the near future. However, digitalisation in logistics is progressing at a surprisingly slow rate compared to many other industries.
In fact, in 2018 a study by PWC reported that 44% of distribution and logistics companies are investing in 'advanced levels' of digitalisation and integration.
However, in a more recent survey, Gravity found that a huge 46% of respondents are still using a manual, paper-based supply chain, and only 19% of respondents actually have a digitalised operation where they have a core structure of digital capabilities.
If you're part of the 46%, perhaps you need a little more convincing. Going digital is essentially making all aspects of your business digital – from automating processes to moving everyday customer interactions online. It's making processes that previously relied on people and paper faster, more efficient and digital by switching to servers, algorithms and electronic messaging.
Not only will going digital have a huge positive impact on your business, but it will also improve your daily routines. In a nutshell, it's simply essential if you want to stay competitive in 2020.
Trend 2 – Artificial Intelligence and Augmented Intelligence
In 2019 the logistics industry was making great progress with integrating Artificial Intelligence (AI) solutions, this included intelligent transportation, route planning, and demand planning. However, this is just the tip of the iceberg!
The power of technology doubles every two years, with 2020 predicted to be a huge year for AI. In fact, According to Gartner, augmented intelligence will create $2.9 trillion of business value and lead to an increase of 6.2 billion hours of worker productivity globally by 2021.
Last-mile delivery robots and sustainability solutions, automated warehousing picking systems and predictive route optimisation software are just a few solutions that are predicted to become more commonplace for shippers, carriers suppliers and consumers this year.
Sounds futuristic, doesn't it?
Augmented Intelligence, on the other hand, is a solution that is far more familiar, and a stepping stone into AI for many businesses. Combining human intelligence with AI automated processes, Augmented Intelligence benefits from combining the skills of human planners, such as experience, industry knowledge and common sense, along with AI technology which takes care of simple, repetitive tasks.
Trend 3 – Real time supply chain visibility
Supply chain visibilty (SCV) has fast become a necessity for businesses, with 2020 predicted to see an increase in real time SCV.
Since 2019, businesses' expectations of visibility have continued to increase, with many businesses expecting real time data and feedback, such as real-time insights, status updates, ETA calculations, traffic data and patterns, road conditions, analytics and inregations, as standard.
In fact, it has been found that logistics companies that use fully-integrated supply chains see 20% more efficiency than those without integration.
The amount of data offered by real time SCV can be overwhelming, however thanks to technological advancements in this area, coupled with increased demand, there are now dedicated businesses and route optimisation software that offers all of this important insight in one single application. Easy!
Trend 4 – Connected customer service
It was a huge trend for us in 2019, but with the increase in real time SCV and continued high expectations from consumers, connected customer service will continue to grow and advance in 2020.
Both B2C and B2B customers want faster, more flexible service for less. And it's not just a case of simply providing the same standard to everyone  – people want personalised products and services.
If customers don't receive the service they have come to expect, they'll complain. These days it's not just you who will hear about it – the widespread use of social media by businesses and individuals means bad news travels fast. And thanks to websites like Trustpilot, it's now even easier to read, write and share reviews or find new suppliers based on previous customer ratings.
In 2020 the customer-centric service culture will continue to prevail, but what will change is how companies manage feedback and grow better relationships with the people who matter. They'll no longer be on the back foot when it comes to social media, they'll be taking pre-emptive action to manage customers' expectations and deal with incidents before they hit the news feeds.
Trend 5 – Sustainability
In 2019 we talked about the green fleet, in 2020 it's all about overall sustainability.
With leading climate scientists announcing we have 12 years to make a meaningful impact on carbon emissions before we face irreversible environmental consequences, businesses are fast realising they need to sit up and pay attention to sustainability concerns. With transport and logistics being a particularly energy-consuming industry, this opens up opportunities for modern and exciting approaches to sustainability in logistics.
There are already a variety of options available to businesses to help them lessen their environmental impact, from electric vehicles to route optimisation software that helps to lower emissions.
We are already seeing businesses push the cause of sustainability. Amazon, for example, recently accounced its "Climate Pledge", where they commit to meet the goals set our by the Paris Agreement 10 years earlier.
We hope that actions such as this will encourage more businesses to reduce their carbon emissions across their entire business, and with a variety of tools and software at their fingertips, there's no excuse not to!
Conclusion
Just as in 2019, it is clear that technology is the overarching trend for 2020.
This may seem a little daunting for businesses who don't have their finger on the pulse, or those that have deeply-engrained legacy systems that their business is reliant on.
If you haven't started already, our advice is to get a plan in place to start integrating technology into your business throughout 2020.
Luckily, there are lots of resources and consultants and software suppliers available in 2020 to support technology integration and change management within your business.
So make sure your business is keeping ahead of the competition by putting trends, change and technology at the heart of your 2020 business strategy.