UK's 2030 Fossil Fuel Vehicle Ban – Electric Vehicle Benefits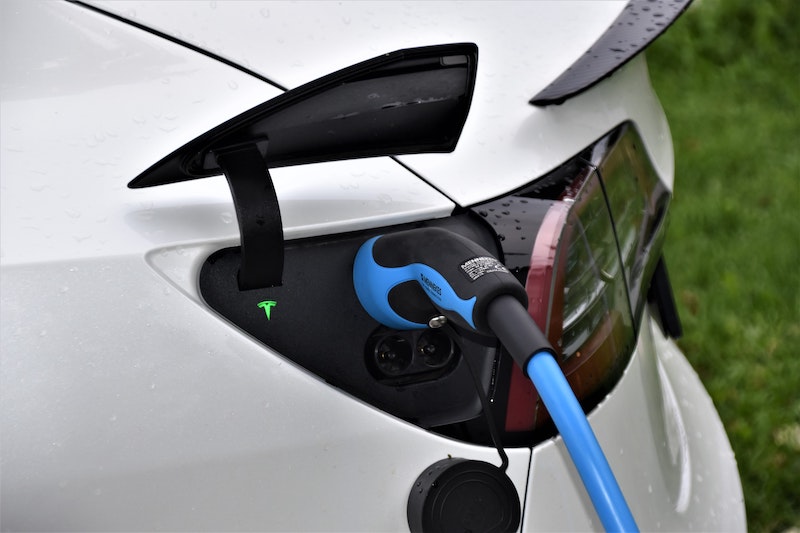 As the UK plans to bring forward its ban on fossil fuel vehicles from 2040 to 2030, businesses all over the country are sitting up and paying attention to what this means for them.
The government is expected to accelerate the shift to electric vehicles starting this year with the announcement of new clean energy policies. This is with the aim of triggering a green economic recovery from the COVID-19 pandemic.
These plans include*:
– £1.3bn to accelerate the rollout of charge points for electric vehicles in homes, streets and on motorways across England.
– £582m in grants for those buying zero or ultra-low emission vehicles to make them cheaper to buy and incentivise more people to make the transition.
– Nearly £500m to be spent in the next four years for the development and mass-scale production of electric vehicle batteries.
*Source: BBC
But for many businesses, electric vehicles are something they weren't having to consider for another 10 years or so. And for businesses in the logistics industry, or those who rely on delivery and distribution operations. This could mean considerable change in a short period of time.
As we all learn more and the government releases more information, we will be keeping you up to date with the latest advice and suggestions.
In the meantime, let's start with a positive by looking at the many benefits of bringing electric vehicles into your fleet.
Protects the planet
The environment is the most obvious reason for investing in electric vehicles. An estimated 281,000 journeys are made by commercial freight in London each day and roughly 97% of these journeys are diesel powered – one of the most polluting fuels on the planet.
Electric vehicles reduce fuel consumption and produce no CO2 or NOx emissions meaning that driving them will improve air quality, especially in urban areas. It's food for thought especially when you consider the UK has one of the worst pollution death rates in Europe.
Lower running costs
Electric vehicles are much cheaper to run than their diesel counterparts. During trials the cost of running some electric vans came in at just £4 per 100km which is a snip compared to refueling a petrol or diesel engine.
And because there are fewer moving parts in electrical vehicles there's even less wear and tear on the brakes potentially reducing maintenance costs considerably.
Beats the charges
If you're using an electrical vehicle to make deliveries in London you won't have to cough up for the congestion charge or pay for the proposed Ultra Low Emission Zone (ULEZ).
But if you stick to a fossil fuel vehicle you'll end up paying more just to make deliveries in and around the capital. It's estimated that more polluting vans will pay £24 per day while lorries face a daily rate of £111.50 during C-Charge hours.
Government funded
As the government is under massive pressure to reduce fuel and the country's greenhouse gas emissions it's incentivising businesses to go electric or even hybrid when it comes to purchasing new commercial vehicles.
In some cases government-funded 'plug-in grants' can equate to a saving of up to £8,000 on the asking price of an electric van.
A silent and easy drive
Most electric vans come with automatic transmissions which means they're a doddle to drive and don't produce the same noise levels as combustion engines.
And because they're almost silent it means there are more opportunities to make deliveries during unsociable hours which might otherwise result in noise complaints!
Brand boosting
No one wants their brand associated with the negative press of being a polluter. If you'd like to be considered as a forward-thinking company with a conscience, then be an early adopter of cleaner, greener energy.
The environment is on everyone's mind so seize the moment and make the move before your competitors do.
Want to know more?
We'll be posting the latest updates and advice as and when information is available. So keep an eye on our blog to keep up to date.
Otherwise, for more advice and support on delivery and logistics, get in touch with one of our expert team for a chat.