Should I go electric? The pros and cons of an electric delivery fleet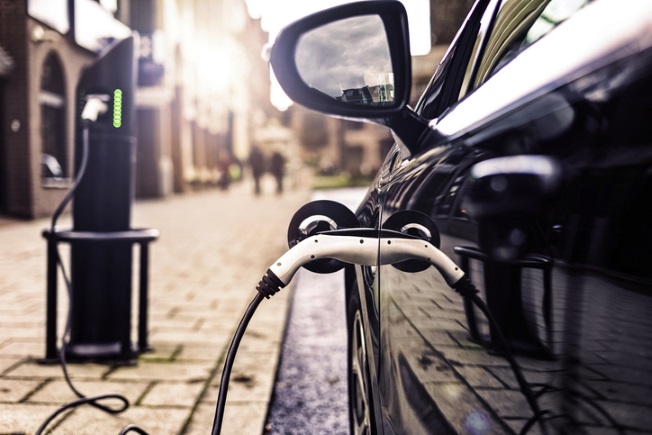 Last year the government announced it was banning the sale of new petrol and diesel vehicles by 2040. There's even talk of this date being brought forward so the UK can meet its tough targets for greenhouse gas emissions.
With the deadline looming both UPS and DHL have made significant investments in electric vehicles for their delivery fleets. So if you're in the business of delivery it's certainly time to talk about what your next steps should be when it comes to driving your business forward.
We take a look at the pros and cons of turning your delivery fleet electric. We'll provide you with the key facts to help you answer whether it's time for your company to make the leap of faith to electric.
The pros of electric vehicles
Protects the planet
The environment is the most obvious reason for investing in electric vehicles. An estimated 281,000 journeys are made by commercial freight in London each day and roughly 97% of these journeys are diesel powered – one of the most polluting fuels on the planet. Electric vehicles produce no CO2 or NOx emissions meaning that driving them will improve air quality, especially in urban areas. It's food for thought especially when you consider the UK has one of the worst pollution death rates in Europe.
Lower running costs
Electric vehicles are much cheaper to run than their diesel counterparts. During trials the cost of running some electric vans came in at just £4 per 100km which is a snip compared to refueling a petrol or diesel engine. And because there are fewer moving parts in electrical vehicles there's even less wear and tear on the brakes potentially reducing maintenance costs considerably.
Beats the charges
If you're using an electrical vehicle to make deliveries in London you won't have to cough up for the congestion charge or pay for the proposed Ultra Low Emission Zone (ULEZ). But if you stick to a fossil fuel vehicle you'll end up paying more just to make deliveries in and around the capital. It's estimated that more polluting vans will pay £24 per day while lorries face a daily rate of £111.50 during C-Charge hours.
Government funded
The government is under massive pressure to reduce the country's greenhouse gas emissions which means it's incentivising businesses to go electric or even hybrid when it comes to purchasing new commercial vehicles. In some cases government-funded 'plug-in grants' can equate to a saving of up to £8,000 on the asking price of an electric van.
A silent and easy drive
Most electric vans come with automatic transmissions which means they're a doddle to drive and don't produce the same noise levels as combustion engines. And because they're almost silent it means there are more opportunities to make deliveries during unsociable hours which might otherwise result in noise complaints!
Brand boosting
No one wants their brand associated with the negative press of being a polluter. If you'd like to be considered as a forward-thinking company with a conscience, then be an early adopter of cleaner, greener energy. The environment is on everyone's mind so seize the moment and make the move before your competitors do.
Unfortunately the decision to go electric isn't an open-and-shut case. To give you the full picture we've highlighted a few disadvantages below when it comes to switching to an electric delivery fleet.
The cons of electric vehicles
Reduced range
There's no denying it – electric vans don't travel as far as diesel in a single charge. With all the stops and starts needed on multi-drop deliveries, you'll be lucky to get 80 miles at the moment. However test drive reviews suggest there is still plenty of potential for shorter, multi-drop delivery routes using electric vans – especially when you consider the benefit of cheaper running costs.
Charging time needed
This has greatly improved in recent years but it's still slower than filling up a tank. Some vans can charge to 80% in just 40 minutes but most need to stay plugged-in for about four to six hours to reach capacity. Plus when it comes to refueling you've got to find somewhere to park up and charge…
Lack of charging points (for now)
There are not as many charging points as there are petrol stations. However this might change soon – BP has recently purchased electric vehicle charging point maker Chargemaster and will soon be installing chargers across its network. There are also government grants available to install charging points at depots too.
They don't like cold weather
Electric vehicles don't like the cold but it's mainly down to the fact the battery is both heating the car and making it move. Combustion engines don't like extreme weather either and some struggle to start when it reaches winter! The impact of cold weather can't be that bad when you consider that Norway is the largest adopter of electric vehicles in Europe!
There are not enough (yet)
The uptake of electric vehicles has taken motor manufacturers by surprise. The Royal Mail recently considered replacing all its small vans with electric alternatives but apparently couldn't get its hands on enough. Even if it did get more, management concluded that charging them all would result in a power meltdown at its central hub!
Takeaway
Taking all the pros and cons into consideration it looks like electric is an option for multi-drop delivery and logistics companies covering smaller urban areas. There will need to be some significant developments in engineering and infrastructure before bigger fleets or long distance drivers can consider going green.
But with cheaper running costs, legislative pressure and rapidly-developing technology, this might not be the case for long. At some point all delivery and logistics companies will need to seek an alternative to the costly combustion engine. Environment and economics alone mean many companies and motor manufacturers are poised to make the move before it's too late.
So it's time to weigh up the facts and consider the future of your fleet but keep a keen eye on developments. Technology and discussions about the environment are evolving – before too long electric vehicles are likely to be the only acceptable form of transport available.
Want to find out how you can take your business further? Talk to us about the future of delivery and ask us for a free demo of Maxoptra's multi-drop route planning software.