Research reveals that transport teams select routing software solutions that 'make life easier'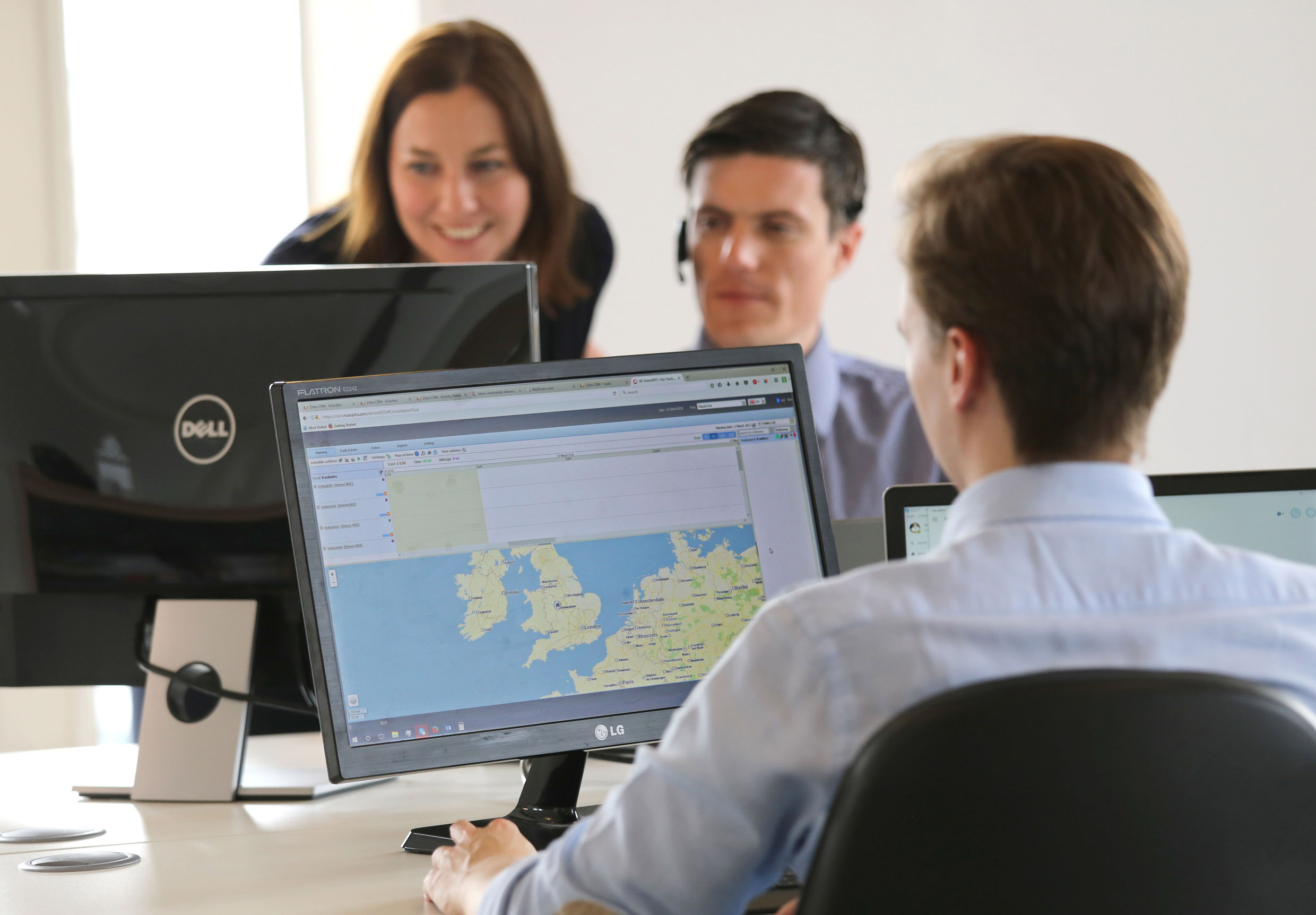 London, 23 March 2017 – Research amongst decision makers operating delivery and field service fleets has revealed that saving money is not the main objective when selecting new computerised routing and scheduling solutions. In fact, solutions that make their lives easier and improve customer service are cited as the key drivers. Additionally, the survey, conducted by routing and scheduling specialists Maxoptra, amongst new users of its cloud based software, also put 'growth of the business' and 'revenue generating improved productivity' ahead of cost savings.
Route planner App
The research is revealing, since most software suppliers sell their products based on promised cost savings. In reality, managers actually want something that will free them from the many cumbersome tasks that make manual route planning slow and difficult.
"For those switching from tried and tested paper systems or old – but familiar – software programmes, any change can be quite daunting. It's not uncommon to see software developers making things over-complicated, putting technical features ahead of usability which ultimately means software is rarely used to anywhere near its full potential," commented Jane Geary, Marketing Manager at Maxoptra.
Route planning software
The Internet has revolutionised business, and Maxoptra has embraced the cloud to make routing and scheduling software affordable and accessible to both small and large fleet operators. The Maxoptra team realised that in creating software that would appeal to both large and small businesses, the solution had to be very easy to implement and use; a truly useful business tool that anyone could get to grips with.
"Some Maxoptra customers run fewer than five vehicles, others run several thousand. It's a truly scalable system and shows the best route optimisation capability is not just for today's big players," said Geary.
Route planner with times
The research also highlights customer service as a key issue, and this backs a changing attitude to business. Business leaders are now acting on research and their own experience showing that 'delivery experience' – be it the attendance of a service engineer or delivery of a parcel – is a key driver for repeat purchases and customer retention. With cost cutting, there is a limit; with growth, there is no limit.
"At Maxoptra we realised that whatever we do, the end customer is king. And by that I don't mean the operators but rather their customers: the retailer, the restaurant, the online shopper at home. So, we ensure customer service features are built into the software, such as live links to vehicle tracking so customers get accurate, real time ETA notification, which now includes pushing out live updates via our new Facebook bot – a neat new tool that can help improve the customer service experience," added Geary.
CONTACTS
ABOUT MAXOPTRA – www.maxoptra.com
Easy to use, affordable and highly customisable, the Maxoptra routing and scheduling system helps companies to do more business with the same resources at a lower operational cost. Having an open API makes it an ideal complement to any telematics, WMS and CRM solution. As a subscription-based SaaS solution, Maxoptra is accessible 24/7 from any web browser worldwide; meaning every new release of functionality is immediately available to subscribers with no additional charge or upgrade cost.
Maxoptra is a division of Magenta Technology. Magenta Technology, 29 Curzon Street, London, W1J 7TL
www.magenta-technology.com