Paul Creaney Joins Maxoptra as Implementation Manager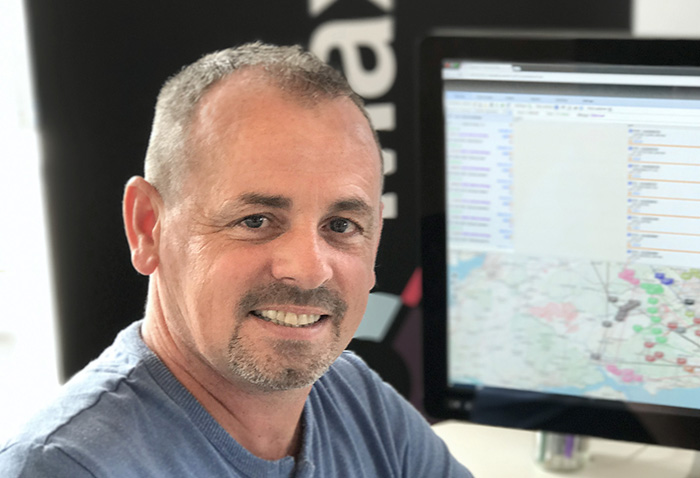 London, 31 August 2017 – Magenta Technology, the company behind the Maxoptra route planning and scheduling software, has recruited Paul Creaney. Taking on the role of Maxoptra Implementation Manager, Creaney will head up the existing team responsible for ensuring distribution operators and field service management companies gain maximum benefit from the cloud based routing solution. Creaney, who has more than twenty years' experience in the logistics sector, will work alongside Maxoptra's development and support teams to ensure all users obtain first class service, a best fit solution for their business and a fast return on investment.
Best route planner
"Since I first discovered Maxoptra some years back, I have been a big advocate of the solution," commented Creaney. "However, it is only since joining the company that I have really understood how powerful the software is and how adaptable it can be.
"In my new role as Implementation Manager, I will bring together all aspects of the solution – people, processes and potential – to ensure Maxoptra delivers for every user."
Creaney is an experienced transport professional with more than two decades in the logistics sector. Prior to joining the Maxoptra team, he held the position of Head of Operations at Direct Today Couriers, a subcontractor for UPS (United Parcel Service) – the world's largest package delivery company. During his time in this post, he was responsible for a team of up to 150 drivers and operational staff, had full financial responsibility for cost control and led projects into route optimisation and address accuracy. Prior to joining Direct Today, Creaney managed his own transport and service company, delivering and installing white goods for major brands such as Currys, Comet and Argos.
"Paul is an important addition to the Maxoptra family," added Maxoptra Business Development Director Stuart Brunger. "He brings considerable frontline experience and is a well-respected innovator with some ground changing ideas for improving route optimisation, reducing addressing accuracy failures and increasing driver retention."
Route planner multi stop
Maxoptra is a market leading cloud based dynamic scheduling and route optimisation software platform. Although used by some of the largest fleets in the UK and Europe, Maxoptra appeals to all fleet operators as it is easy to use, robust, flexible and well supported. Maxoptra is easy to integrate with existing back office systems and processes, with telematics and customer service solutions and, being cloud based, is accessible from any Internet enabled device including smartphones and tablets.