Maxoptra's Routing & Scheduling Solution is the Purrrrrfect Partner for Expanding Natures Menu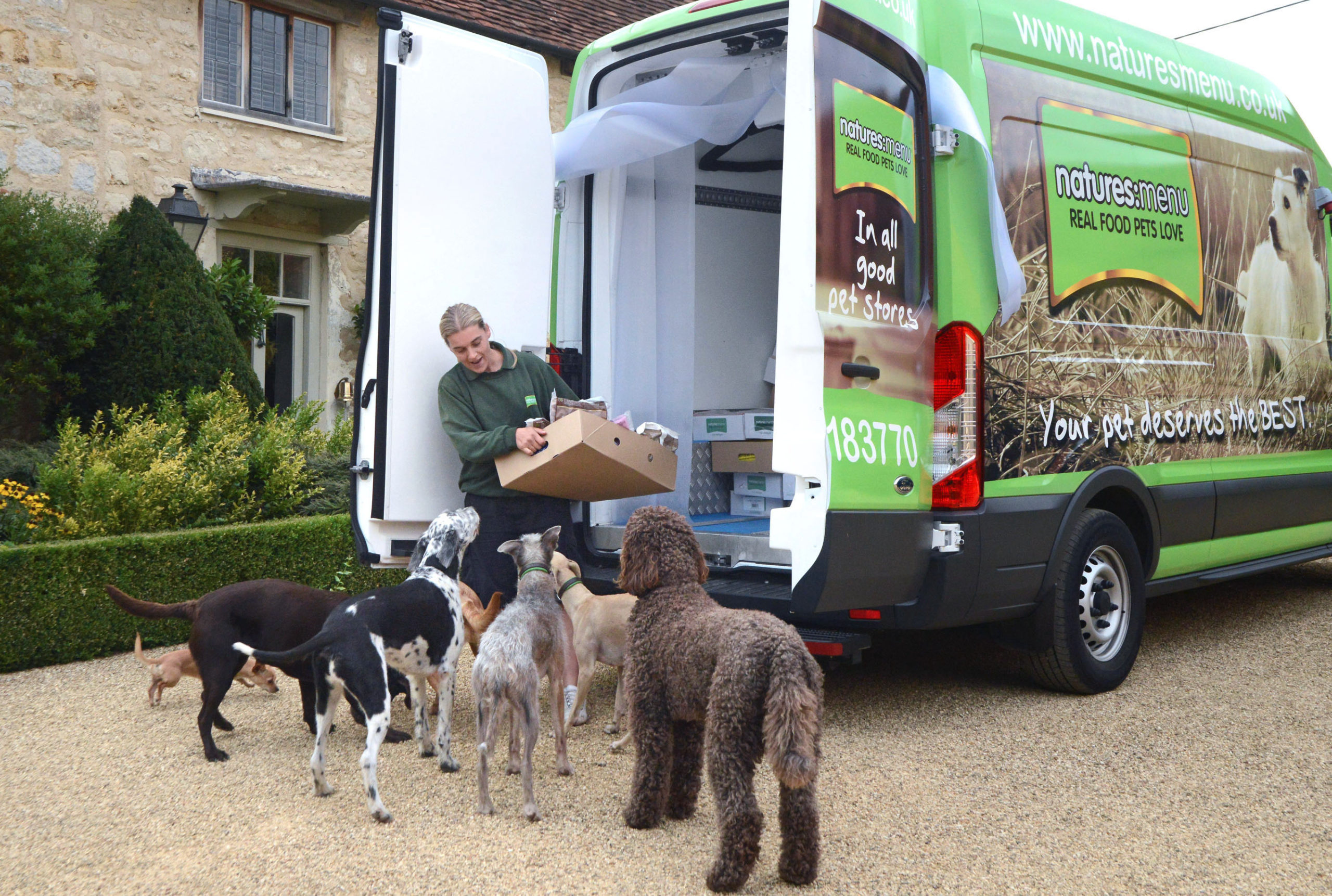 London, 16 March 2017 – Maxoptra dynamic scheduling and vehicle routing software has proved 'business critical' for market leading raw pet food manufacturer Natures Menu. With sales of natural pet food growing by nearly 30 percent last year, the Norfolk based Crufts sponsor has seen a fourfold increase in the size of its delivery fleet since the introduction of the Maxoptra software in 2012. The company now makes around 150,000 temperature controlled deliveries per annum, and is due to open a brand new £14m manufacturing plant later this year to deal with increasing consumer demand and to deliver new innovation to the market.
Multiple route planner
"The daily planning of B2B and B2C deliveries would be very difficult without Maxoptra. We currently operate around 60 vehicles in the UK, from four different depots, making on average a delivery every minute," commented Chris Warden, Operations Manager at Natures Menu. "Maxoptra has really benefitted our operational efficiency in the supply chain and without it we would definitely need additional planning staff and more vehicles."
Natures Menu has been using the Maxoptra cloud based delivery routing and scheduling solution for more than five years, during which time the company has grown exponentially. Each day orders are automatically exported from the company's Enterprise software into Maxoptra, where intelligent route planning and optimisation features are used to auto-plan around 600 deliveries to retailers and consumers' home addresses. Maxoptra allows for easy customisation of routes to incorporate local knowledge or specific delivery requests, and the approved schedule is then communicated directly to the drivers' in-cab navigation devices and also back to the central Enterprise system.
Driving route planner
"At the time we selected Maxoptra, it was technically the best and the most cost effective solution on offer, and in our opinion continues to be so," continued Warden. "Using Maxoptra, our operational costs are as low as they can be, our fleet is utilised to maximum capacity, our drivers are engaged and our customers can be kept informed. It has also helped improve our customer service, which is something we are most proud of, especially given our recent gold star award from Feefo."
Route planner UK
Stuart Brunger, Head of Business Development at Maxoptra, added, "Helping businesses on massive growth curves, like Natures Menu, is our forte. Unlike legacy solutions, Maxoptra is designed to not only save operating costs, but more importantly enables our users to offer a delivery experience to customers that supports ambitious growth objectives."
CONTACTS
ABOUT MAXOPTRA – www.maxoptra.com
Easy to use, affordable and highly customisable, the Maxoptra routing and scheduling system helps companies to do more business with the same resources at a lower operational cost. Having an open API makes it an ideal complement to any telematics, WMS and CRM solution. As a subscription-based SaaS solution, Maxoptra is accessible 24/7 from any web browser worldwide; meaning every new release of functionality is immediately available to subscribers with no additional charge or upgrade cost.
Maxoptra is a division of Magenta Technology. Magenta Technology, 29 Curzon Street, London, W1J 7TL
www.magenta-technology.com