Predictions For Delivery and Logistics In 2023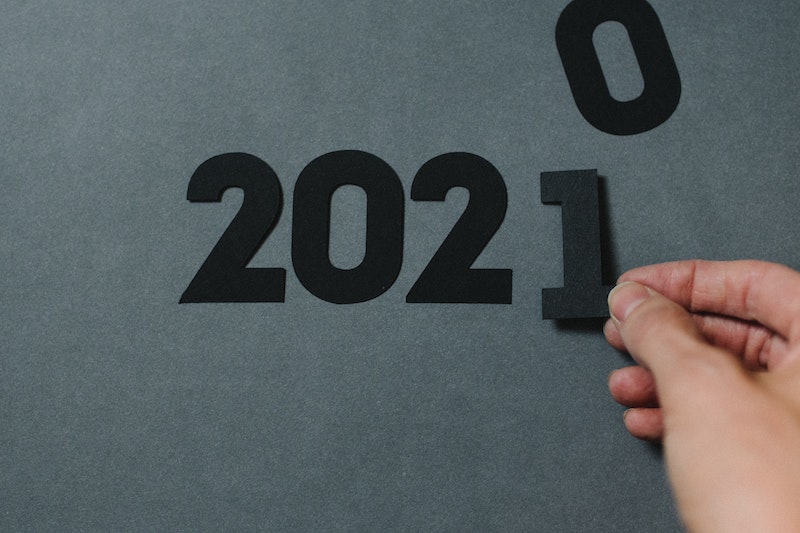 It's safe to say that the world is a very different place not only compared to a year ago. But just a few months ago.
When it comes to trends in delivery and logistics, it's not surprising that many have been heavily influenced by Covid-19. From supply chains and route planning, to store closures and customer demand. 
We've learned a lot over the past few years. But what does that mean for 2023? What learnings can we apply to make the most of this much-anticipated new year?
Read on to hear my thoughts and predictions for delivery and logistics in 2023.
Increase in eCommerce boom
Covid-19 has accelerated the already vast expansion of eCommerce. 
Customers were enthusiastic online shoppers prior to lockdown, but retailers including John Lewis and Curry's PC World chains reported a near doubling of online sales since the quarantine began.
And that doesn't come as a surprise. 
After all, eCommerce provides customers with access to a wide variety of products from the convenience and safety of their homes. As well as supporting businesses to continue their operation despite contact restrictions and measures.
Source: OECD.org
We are all aware that even when physical stores are open, it's to a very different environment. Most economists now agree that, even in the recovery phase, retail spend will be significantly depressed. Where growth does pick up, much will flow through digital channels and e-commerce adoption will continue to accelerate.
By continuing to strengthen your ecommerce offering, you can future proof your business for the 'new norm' that many retailers will be experiencing into the near future.
More demand for delivery options
The rise in eCommerce is not the only change to retail behaviour. Google's searches for delivery options almost doubled in some countries just before lockdown restrictions were officially put in place. Showing that shopper behaviour is not necessarily tied to government restrictions. Instead, many are practicing caution independent of advice.
Source: OECD.org
The obvious suggestion from these findings is that businesses need to invest in their delivery operations.
In 2020 it's surprising how many businesses still run a paperless operation. Not only does this way of working increase the likelihood for mistakes and procedural errors. It is also a headache for businesses to manage and maintain.
Investment in technology, streamlined processes, and dynamic route optimisation will become increasingly essential for businesses who want to meet customer expectations and offer a delivery service that is relevant to today's challenges.
Agile strategy and planning
One of the most important pieces of advice for businesses in 2023 is to become agile.
The phrase "new normal" has been used a lot over the past few years. The ironic thing about this being that any sense of normal is not likely to exist in the very near future.
We have seen lockdowns. Curfews. And now tiered restrictions. With some cities and businesses finding themselves put under lockdown-level restrictions almost as soon as they have reopened. 
This means that advice, processes, and procedures will be remaining fluid for the foreseeable. And businesses need to mirror this approach as much as possible.
To ride this wave, businesses must remain nimble and agile, embrace new technologies and automation, and have contingency plans in place by practicing situational planning for a wide range of eventualities.
Investment in technology
I have mentioned this multiple times, but investment in technology is going to be an essential requirement for businesses in 2021.
The challenges that many will face, such as decreased workforce, increased demand, and ever-changing restrictions, will soon become too much for laborious and clumsy manual processes.
Technology within logistics has developed at a rapid rate; increasing efficiency, saving costs and resource, and improving customer retention. The advances made are ideal to deal with the challenges that so many businesses are facing. 
Therefore, businesses who do not begin the process of technological investment and implementation early, will fast be falling behind in 2021.
Improved customer experience
Keeping your customers happy during periods of uncertainty should be a top priority for any business. After all, with Covid-19 restrictions, customers are understandably concerned as to whether their delivery is going to be affected.
Therefore, keeping customers in the loop as to where their delivery is and when it will arrive is a further improvement that businesses should look to make to benefit their offering, as well as keeping customers engaged in 2023.
Customer notifications, such as email and SMS, are a simple but proven way to achieve this. And they have advanced at a rapid rate. Gone are the days when customers expect to have to stay home to wait for a delivery. Now they want the delivery schedule to work around their daily routine.
Businesses going green
2020 hasn't entirely been about Covid-19. The government has also recently decided to bring forward its ban on fossil fuel vehicles from 2040 to 2030. With businesses all over the country sitting up and paying attention to what this means for them.
For many, electric vehicles are something they weren't having to consider for another 10 years or so. And for businesses in the logistics industry, or those who rely on delivery and distribution operations, this could mean considerable change in a short period of time.
There is no time like the present. So I would strongly suggest that businesses use 2021 to begin looking into what these changes mean for them, the processes they will need to consider, and the costs involved.
Of course, with green initiatives being focused upon by the government, this is likely to filter down into the business day to day.
So it is likely that 2023 will bring an increase in sustainability processes. Such as limiting paper operations and reducing fuel consumption.
Of course, implementation of technology will again be key to achieving all of the above.