Maxoptra Software Streamlines Car Part Deliveries for Robins & Day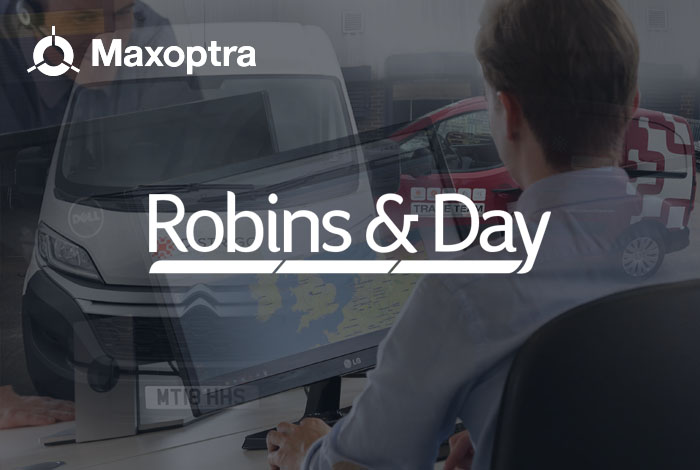 Robins & Day, the PSA owned dealer group for Peugeot, DS and Citroen, has implemented Maxoptra real-time delivery management and routing software to underpin re-organisation of its parts delivery operation.
Five central hubs have been launched to improve the supply of private capital dealers with genuine spare parts. The hubs, based in Manchester, Derby, Birmingham, Slough and Bristol, will also act as a one-stop shop for Peugeot, Citroen and DS OEM parts and Independent Aftermarket Parts to retail and trade customers including independent motor traders and bodyshops.
Using Maxoptra, integrated with back office systems and Ctrack vehicle tracking, Robins & Day has optimised delivery routes achieving cost savings, improved customer service with automated Proof of Delivery signature capture and modernised its workflows.
"Our business is growing daily and we knew we needed to radically change in order to meet an ever increasing demand," commented Ian Botham, Group Parts Operations Manager at Robins & Day. "Having reviewed our existing operation and measured our performance against modern logistical distribution businesses it was evident that we were not optimised in route planning and scheduling."
Robins & Day chose Maxoptra to replace its current manual system in order to improve consistency and transparency across all customer deliveries. Combined with the incumbent vehicle tracking system from Ctrack, Maxoptra is also integrated with existing Warehouse Management and Customer Relationship Management (CRM) software. Orders are automatically uploaded to Maxoptra twice a day and delivery manifests produced and shared with drivers and operations staff.
"Using Maxoptra we have optimised our delivery routes contributing significant savings in direct costs and resources," continued Botham. "Our customer service is improving and we are better able to fulfil our service commitments including agreed cut off and supply deadlines and back order communication. The Maxoptra team has supported us at every stage with prompt, flexible and helpful advice."
Robins & Day, the trading name of Peugeot Citroen Retail UK, is manufacturer owned with 27 Peugeot sites, 15 Citroen sites and 9 DS Automobiles nationwide. The newly launched operational hubs supply over 120 Authorised Repairers (Spokes) via a fleet of more than 100 vehicles. The hubs will hold in excess of 7 million pounds of stock with 150 highly trained staff delivering a 94 per cent first time pick. Discover more and find your nearest Robins & Day site at www.robinsandday.co.uk.
CONTACTS
ABOUT MAXOPTRA
Easy to use, affordable and highly customisable, the Maxoptra routing and scheduling system helps companies to do more business with the same resources at a lower operational cost. Having an open API makes it an ideal complement to any telematics, WMS and CRM solution. As a subscription-based SaaS solution, Maxoptra is accessible 24/7 from any web browser worldwide; meaning every new release of functionality is immediately available to subscribers with no additional charge or upgrade cost.
Maxoptra is a division of Magenta Technology.
Magenta's scheduling solutions manage over 10,000 fleet vehicles worldwide every day. Customers include Gist, Avis Car Rental, Snap On, Serviceline, Walkers Transport, Champion Timber and many others.
Magenta Technology, 17c Curzon Street, London, W1J 7TL