Maxoptra Routing and Scheduling Software Puts the Care Back into FISC Healthcare Deliveries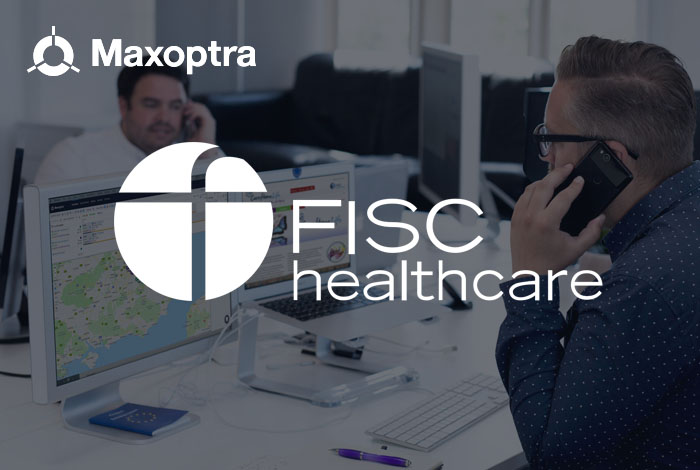 Following a decision to bring its delivery service back in house FISC Healthcare has implemented real-time delivery management and routing software from Maxoptra. A leading supplier to care homes under the brand CareHomeLife, FISC now operates an in-house fleet offering a five day a week delivery service across England and Wales. Using Maxoptra, integrated with TomTom vehicle tracking, FISC has improved operational efficiency, reduced costs and boosted customer service.
Routing and scheduling software
"Our distribution operation had previously been outsourced," commented Joel Fishwick, Operations Director at FISC Healthcare. "However due to failed promises and a lack of personal touch we took the decision to bring it back in-house. We therefore needed a system that would help us get the best return out of each driver and vehicle and improve customer satisfaction. We also needed a solution that would easily integrate with our existing IT infrastructure and working practices."
FISC Healthcare currently operates a main fleet of 5, 3.5 tonne vans from their Chorley head office, with a further 2 utilised as and when required. Making deliveries across England and Wales, five days a week including Bank Holidays, FISC delivers a range of over 13,000 products, making around 2000 deliveries a month. With a promise to its care home customers to provide products and solutions to exceed care standards the CareHomeLife brand demonstrates an understanding of the sector and the challenges it faces.
Route planner multiple stops UK
Maxoptra integrates with FISC's sales software with orders received before 1600 hrs extracted for next day delivery. Using complex routing and scheduling algorithms Maxoptra can automatically allocate deliveries to a driver / van taking into account possible issues such as weight restrictions or potentially late deliveries. Integrated with Webfleet, TomTom's cloud base vehicle tracking and fleet management software, Maxoptra also allows FISC to monitor planned versus actual and real-time fleet utilisation.
TomTom account
"Maxoptra offered all the key functionality we needed," added Anthony Mason, Transport Co-ordinator at FISC Healthcare. "A simple set-up and easy integration meant minimal IT costs, a low monthly subscription without lengthy contract gives us flexibility in scale and an easy to use driver app reduces paperwork. The fact it was compatible with our TomTom units just clinched the deal."
"Since implementing Maxoptra we have improved communication both within our team and with our customer base, we are utilising our existing fleet more efficiently which means we can deliver orders more efficiently and we have made cost savings by reducing both fuel and overtime costs," concluded Mr Fishwick.