Maxoptra Improves Transport Routing Precision with Speed Zones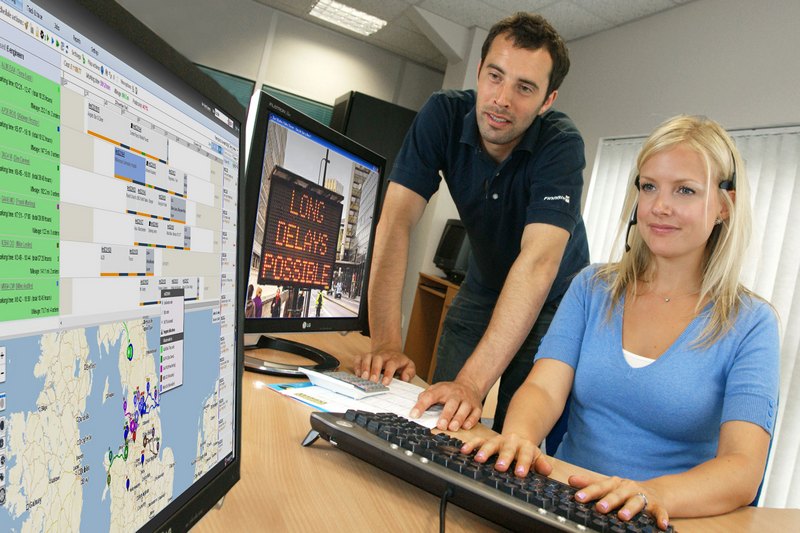 London, 01 September 2016 – A new version of the Maxoptra dynamic scheduling and route optimisation platform has been released, which includes new functionality for applying custom speed zones that users have learned of through experience. Allowing more accurate calculation of complex delivery schedules and arrival time estimates, the new Speed Zone functionality allows users to apply correction factors for different parts of a route, for example, city centres or complex intersections where traffic may be heavier and delays incurred. Additional features also included in the new release comprise new order processing functionality and improved user interfaces.
Multi drop route planner UK
Maxoptra already automatically includes averaged historic traffic data to calculate routes based on the type of vehicle and the time of day. However, as specific vehicles move at different speeds on different roads and at different times of day, Maxoptra now allows users to customise driving speeds that are applied when preparing a complex delivery schedule or service programme. Speed zones can simply be drawn on the map, taking into account local knowledge or notifications of roadworks, for example. This use of speed correction factors will improve the overall accuracy of planning delivery and service schedules, boost customer service with more accurate ETA calculations and potentially allow for cost savings with dispatchers avoiding areas of known congestion and delays.
"This development is one of a series which enables users to very easily augment the significant benefits delivered by Maxoptra's optimisation intelligence with the specific local knowledge that they have built up over many years of valuable experience at the coal face. This approach ensures that our customers get the best of both worlds by benefitting from synergies of technology and experience, instead of pitting the two against each other," commented art Brunger, Head of Business Development at Maxoptra.
Routing and scheduling software
Automatically available for all users of the cloud-based solution when they next log in, other functionality incorporated within the latest version of Maxoptra includes the ability to programme customisable order cancellation reasons, better management of multiple and non-completed schedules, improved reporting and customer communications and enhancements to the user interface.
"As Maxoptra is a cloud-based solution, all existing users of the platform will automatically benefit from the new features," continued Brunger. "In other words, all this additional functionality is free and immediately available. There is no need to wait for a support engineer to visit to perform an upgrade, no need to get internal IT to validate work done, and no need to find additional budget."
CONTACTS:
ABOUT MAXOPTRA
Easy to use, affordable and highly customisable, the Maxoptra routing and scheduling system helps companies to do more business with the same resources at a lower operational cost. Having an open API makes it an ideal complement to any telematics, WMS and CRM solution. As a subscription-based SaaS solution, Maxoptra is accessible 24/7 from any web browser worldwide; meaning every new release of functionality is immediately available to subscribers with no additional charge or upgrade cost.
Maxoptra is a division of Magenta Technology.
Magenta's scheduling solutions manage over 10,000 fleet vehicles worldwide every day. Customers include Gist, Avis Car Rental, Snap On, Serviceline, Walkers Transport, Champion Timber and many others.
Magenta Technology,
29 Curzon Street, London, W1J 7TL
www.magenta-technology.com