Maxoptra Helps Thornbridge Brewery Keep the Beer Flowing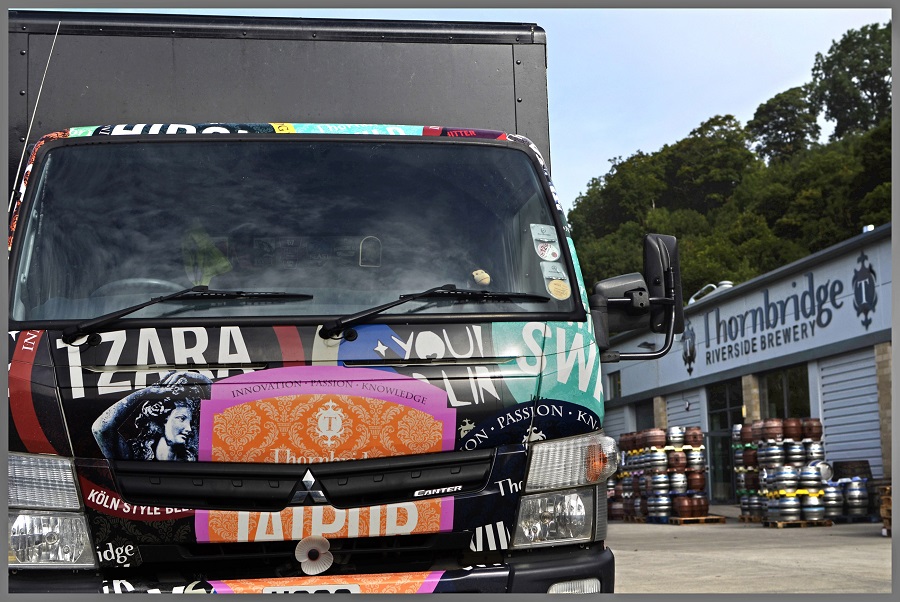 London, 29 September 2016 – Independent brewers, Thornbridge, are improving delivery costs, increasing driver efficiency and minimising the environmental impact of their mobile operation following the implementation of a dynamic delivery route planning solution. The Maxoptra cloud based software is helping the award winning brewery ensure customers receive their beer in a timely and cost effective manner. Since introducing the online delivery route optimisation system, Thornbridge has also seen an improvement in customer service and is planning, with the continued support of Maxoptra, further expansion of the business.
Route optimiser
"We discussed in detail what we required from a route planner, including all possible factors that needed to be taken into consideration when scheduling. We then trialled a number of solutions before concluding that Maxoptra was the most user friendly and fitted all of our needs perfectly," commented James Walker, Logistics Manager at Thornbridge Brewery.
Prior to the implementation of Maxoptra, each of Thornbridge's drivers were manually planning their own deliveries. This required returning to site at the end of every day to collect delivery manifests in order to prepare the next day's schedule. Using Maxoptra, this process has been entirely automated. Routes are prepared in advanced and in accordance with customer specific requirements, such as opening times, weight of deliveries and time required onsite.
"Since we started using Maxoptra, we have seen a noticeable reduction in mileage, and therefore costs and emissions, and driver time is better utilised. We have also improved customer service with better communication and are confident that, as our business continues to expand, Maxoptra will support us along the way," continued James.
Auto route planner
Thornbridge Brewery was founded in the grounds of Thornbridge Hall, Ashford-in-the-Water in Derbyshire. The first craft beers were produced in 2005, and Thornbridge rapidly expanded opening a new state-of-the art 30 barrel brewery in 2009. Thornbridge has won more than 350 awards since opening, is considered by many to be the UK's first craft brewery and distributes beer to more than 38 countries. Thornbridge also operates six public houses in the Sheffield area and, in an exciting new venture, their first pub outside of the UK in s-Hertogenbosh in the Netherlands.
Stuart Brunger, Head of Business Development at Maxoptra, added, "It is very exciting to be supporting Thornbridge at such a critical time in the company's development. The use of Maxoptra is already delivering tangible benefits and returns on investment, and will help underpin the brewery's ambitious growth plans. It has to be said, site visits to Thornbridge are also a pleasure!"
ABOUT MAXOPTRA
Easy to use, affordable and highly customisable, the Maxoptra routing and scheduling system helps companies to do more business with the same resources at a lower operational cost. Having an open API makes it an ideal complement to any telematics, WMS and CRM solution. As a subscription-based SaaS solution, Maxoptra is accessible 24/7 from any web browser worldwide; meaning every new release of functionality is immediately available to subscribers with no additional charge or upgrade cost.
Maxoptra is a division of Magenta Technology.
Magenta's scheduling solutions manage over 10,000 fleet vehicles worldwide every day. Customers include Gist, Avis Car Rental, Snap On, Serviceline, Walkers Transport, Champion Timber and many others.
Magenta Technology, 29 Curzon Street, London, W1J 7TL
www.magenta-technology.com