Delivering Best Of British Service With Nomique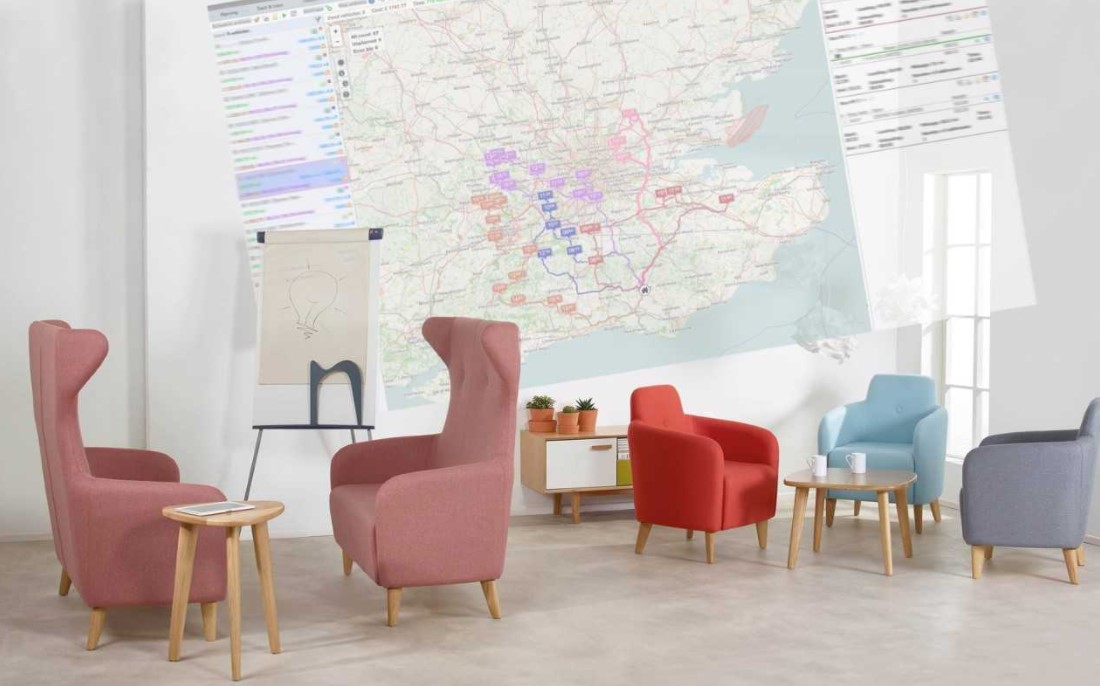 Nomique Seating is using MaxOptra automated multi drop vehicle routing and scheduling software to improve the delivery of contract furniture across the UK. A British designer and manufacturer, Nomique is proud of its heritage and business ethos with a commitment to customer service, use of sustainable products and transparent relationships with suppliers, dealers and customers. Using cloud-based MaxOptra, Nomique is improving the efficiency of delivery planning, transforming its warehouse operation and reinventing customer communications.
About Nomique
"One of the core values underpinning our business is loyalty," commented Paul Fielding, Materials Manager at Nomique Seating. "We build strong partnerships with dealers, suppliers and customers, and by doing so we are able to design, manufacture and deliver workplace furniture that is beautiful, comfortable, practical and economic. This loyalty is something we strive to replicate in all business relationships and something we feel MaxOptra really understands."
How MaxOptra helps
MaxOptra seamlessly integrates with Nomique's Sage enterprise software to automate the transfer of order, delivery and invoice data. By reducing the production of paper documents Nomique is minimising its environmental impact and reducing inefficiency in the back-office workflow. The use of MaxOptra to produce delivery linked picking and packing schedules also helps reduce the time taken by both warehouse and delivery personnel to load, unload and sometimes reload, consignments and will improve vehicle capacity planning.
MaxOptra is also helping the Telford based business boost customer service with improved visibility of its mobile operation. With real time notifications and updates from MaxOptra, Nomique can keep customers informed of delivery times, both in advance and on the day, increasing customer engagement and satisfaction and potentially reducing the time spent on site completing the delivery.
The results
"We know that MaxOptra has a lot to offer our business both in terms of back office efficiencies and front office service levels, and we are excited to begin our journey with them," continued Paul Fielding. "As we move forward with our relationship and the use of MaxOptra we are keen to try out some of the additional functionality, including driver apps, eta notifications and customer self-service web solutions and we will invest the savings and efficiency gains achieved through the use of MaxOptra back into the business."