Helping Sgm Distribution Boost Express Service Delivery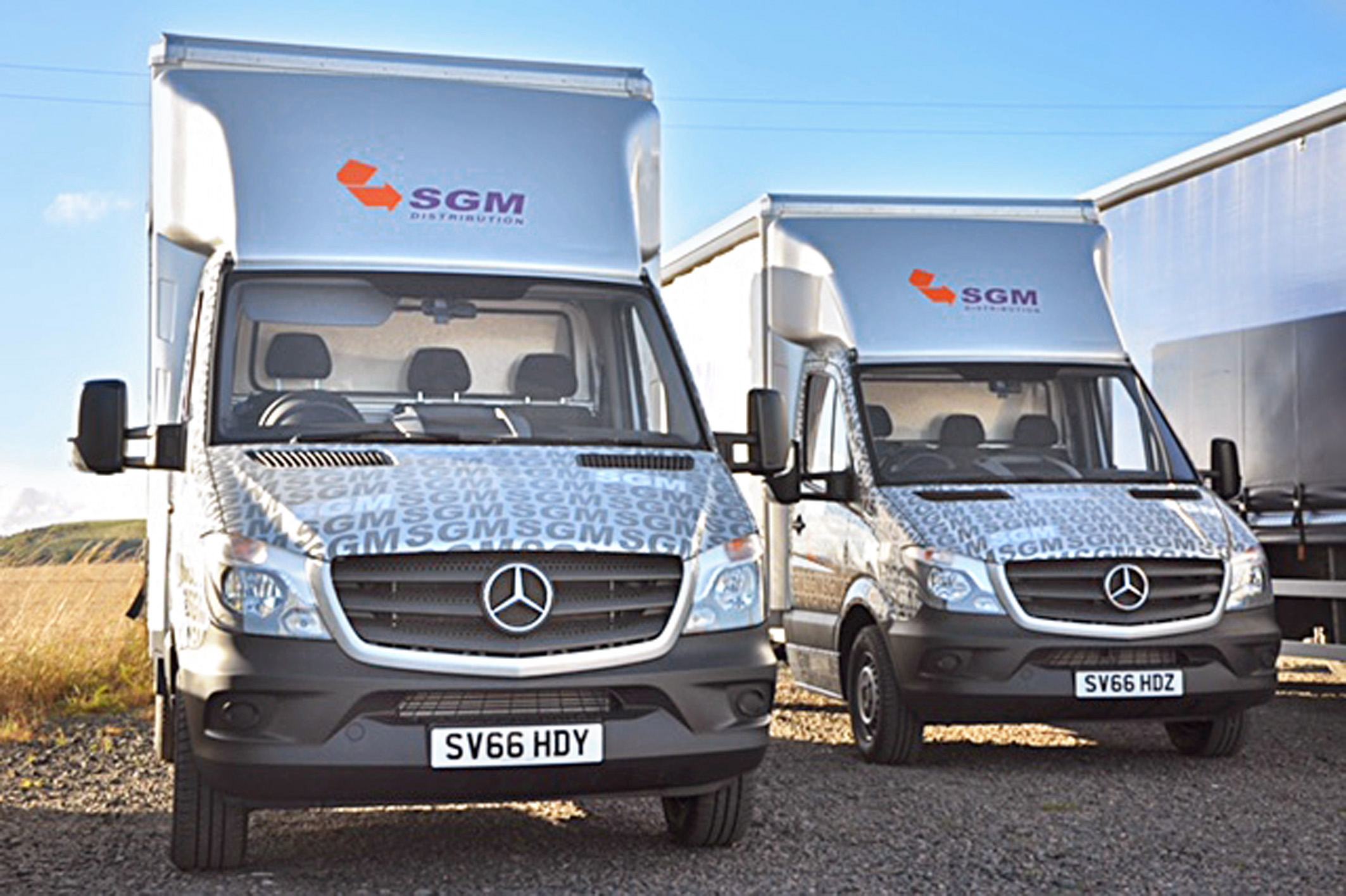 Independent courier and express distribution company SGM Distribution is boosting customer service and operational efficiency with the use of Maxoptra's dynamic delivery management and route planning software. Integrated with the company's on-board telematics from TomTom, Maxoptra is helping the Scottish based delivery company respond to increased demand whilst maintaining high levels of customer service. The cloud based software is also delivering efficiencies in the number of vehicles used, mileage and driver hours.
TomTom Account
"We were facing increased challenges including a rise in volume combined with a large, mainly rural catchment area," commented Shaun McLean, Director of Angus based SGM Distribution. "For example Aberdeenshire alone accounts for around 10 per cent of Scotland's total area and we regularly deliver thousands of parcels a day there. We were already utilising vehicle telematics to give visibility of our mobile operation and keep our customers informed but this simply wasn't enough."
A cloud-based SaaS scheduling platform, Maxoptra builds complex delivery schedules in minutes, taking into account factors such as vehicle capacity, driver restrictions and customer requirements. A powerful route optimiser, Maxoptra has given SGM the ability to improve productivity and achieve tangible savings. Integration with SGM's on-board WebFleet telematics from TomTom ensures the real time flow of critical information allowing jobs to be sent direct to drivers, adjustments to planned schedules and enabling automatic ETA notifications.
Multi drop route planner
Since implementing Maxoptra it has become an integral part of SGM's daily operation. "We use Maxoptra every day to plan our routes and now couldn't do without it," continued McLean. "We know, in advance, how many vehicles / drivers are required, we know where our vehicles are and if additional support is required and we have accurate customer ETAs and return to depot times. Whilst the biggest benefit we have seen has been improved customer service we are also now far more efficient in terms of vehicles, mileage and driver hours and we are even looking at a second shift to further improve efficiency."
Courier route planner
SGM was one of the first courier company's in Scotland to be accredited with Van Excellence, an industry standard for best practice designed to recognise excellence and improve operational standards for van operations, a standard it has maintained for four years. SGM operates a mixed fleet ranging from small vans to 18 tonne trucks and, in addition to home parcel deliveries, serves customers throughout the UK in the agriculture, construction, oil and gas and printing and packaging sectors, for example.