Maxoptra Delivery Management Software Keeps Japanese Food Deliveries on Target for Atari-Ya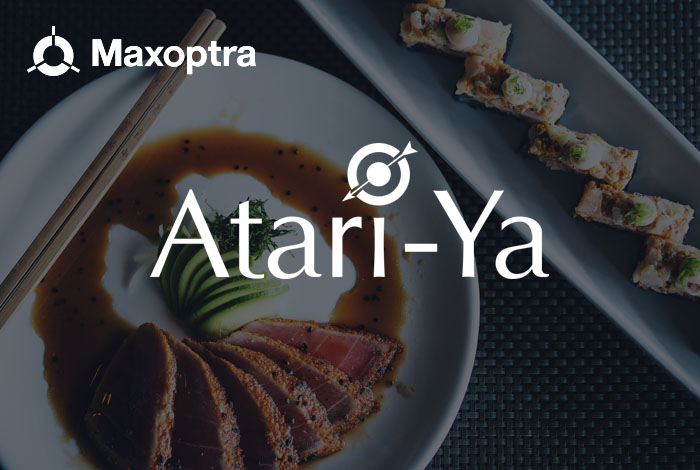 Japanese food specialist Atari-Ya is reaping the rewards following the implementation of Maxoptra's real-time routing and scheduling software. The London based wholesaler, supplies some of London's finest restaurants including Gordon Ramsey's Maze, Umu and Araki. Using Maxoptra, Atari-Ya has streamlined workflows, improved driver utilisation and reduced operating costs. The company is also boosting customer service with automatically generated and updated ETA notifications.
Route planner app
"Maxoptra has transformed the business by helping us to work smarter," commented Dean Miller, Transport and Logistics consultant at Atari-Ya. "Rather than do what we have always done Maxoptra has shown us new ways of doing things, challenging some preconceived ideas, and, as our use and understanding of Maxoptra grows, I am confident we will achieve further savings and service improvements."
Atari-Ya, translated as 'on target arrow', operates around the clock to secure, process and deliver the highest quality fish and seafood and currently runs a fleet of 15 Mercedes Sprinter vans from its Wembley headquarters. Operating in and around London, Atari-Ya makes around 160 deliveries a day to its client base of restaurants, Sushi bars and Japanese food outlets.
Driving route planner
Prior to the implementation of Maxoptra the process of receiving orders, transposing sales into deliverables, producing delivery manifests and invoices was complex. It involved phone calls, faxes and emails, resulted in multiple sets of paperwork, and often included differences between amounts ordered and delivered.
Having implemented Maxoptra, once orders are completed and packed they are automatically allocated to a vehicle, driver and route taking into account weights and volumes as well as specific customer requirements. Delivery schedules and routes are transmitted directly to the drivers' handheld device and Maxoptra automatically sends each customer an ETA notification by email or text.
Delivery app
As the day's schedule progresses real time updates are calculated by Maxoptra, communicated to customers and used by management to adjust schedules if required. On-site, drivers can digitally capture proof of delivery (POD) signatures and even photographs which can be used to update accounting and customer service.
Using Maxoptra Atari-Ya has seen a reduction in the resource required to plan each day's deliveries. The company has also achieved a parity of workload between drivers, easier inductions for new drivers and tangible savings in time and therefore costs. Workflows, from point of order to delivery fulfilment and invoicing, have improved, with less reliance on paperwork, which has improved cash flow and customer feedback.