MaxOptra continues to support global businesses by attending the Last Mile Summit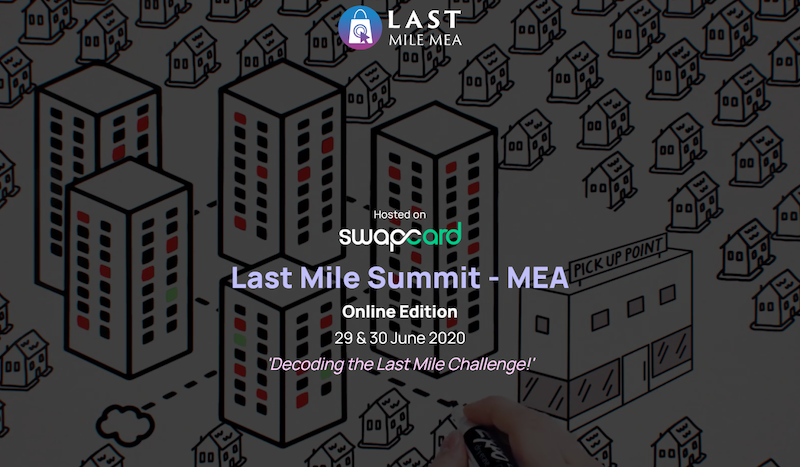 Last week MaxOptra attended the Last Mile Summit – MEA; a virtual summit that hosts 300+ industry leaders from E-Commerce, Parcel & Couriers, 3PL / 4PL Providers, Supermarkets, Food Delivery, Pharmacies and more from the MEA.
The 2-day initiative strives to 'decode the last mile challenge' through a series of cutting edge keynotes, panel discussions and workshops, hosted by industry veterans and leading 'Last-Mile' Solution Providers.
Our very own Sales Manager, Tim McCarthy, joined our valued partners, Location Solutions, to present on the challenges businesses have faced due to COVID-19, and advise businesses on the solutions available to them.
Notably, Tim focused on the D2C (direct to consumer) strategy; where businesses who are traditionally B2B or B2C are now delivering directly to their customers' doors, overcoming issues faced by the temporary closure of retail and hospitality premises.
Tim noted:
"At MaxOptra we have learned so much from our own customers over the past few months; working alongside them to pivot their businesses and maintain their customer base throughout lockdown.
It was a pleasure to share this experience and advice with the global businesses at the Last Mile Summit, and to directly help those who reached out after the presentation.
We look forward to working with these businesses to improve their delivery offering and help them navigate this difficult period, and beyond."
Tim's presentation clearly resonated with the challenges that many are currently facing, as he was requested to present once again in the afternoon, and was contacted by a variety of global businesses afterwards for further advice and guidance.
MaxOptra MD, Sanjay Gandhi, noted:
"During this period one of our main priorities has of course been continuing to support our current customer base; offering them advice and guidance to help them remain agile and flexible.
However, businesses all over the world are feeling the effects of COVID-19, so we have been focusing on supporting more global businesses who are adapting their business model, through our thought leadership, expert advice and innovative technology.
We are very proud to be able to support businesses across four different continents and help them meet changing customer requirements."
If you would like to find out more about our work with global businesses, or require some advice yourself, don't hesitate to contact us.