Maxoptra Announces Record Growth as the Delivery Industry Embraces Automation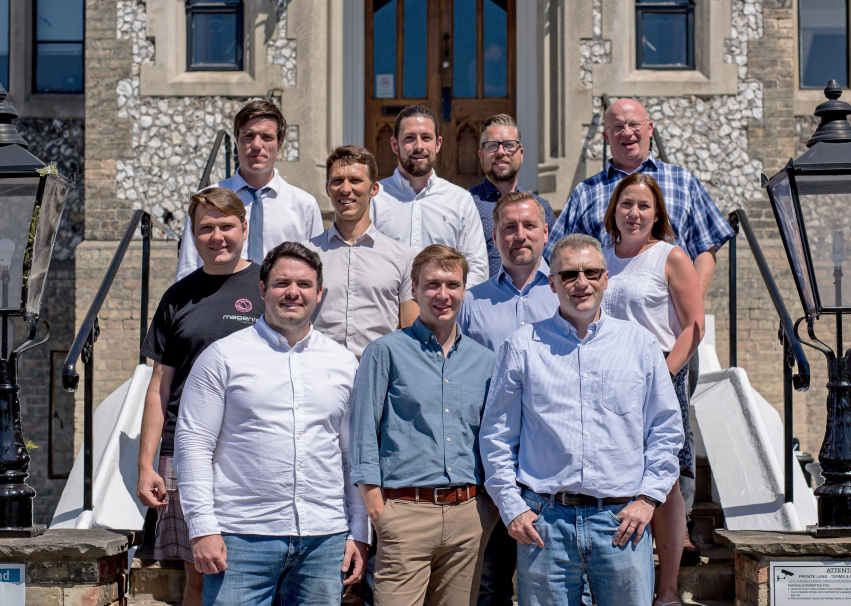 Maxoptra is celebrating year on year growth of more than 50 per cent in the number of users of its cloud-based software in the first half of 2018 when compared to the same period in 2017. Providing an all-in-one solution for optimising transport operations and the customer delivery experience, Maxoptra has seen a huge uplift in the number of small and medium sized enterprises (SMEs) benefiting from its advanced delivery management and route optimisation functionality. A new version, complete with redesigned user interface and additional features, has also been well received by users wishing to boost service levels and operational efficiency.
Logistics planning
The growth of the Maxoptra user base is also being reflected with an expansion of the software specialist's UK operation. Maxoptra is currently relocating its Brighton headquarters to larger, city centre premises following a recruitment drive that has seen the size of the sales and support teams double in the last 12 months, with further appointments planned.
"2018 has got off to a tremendous start for Maxoptra; we have grown our user base by more than 50% per cent," commented Business Development Director Stuart Brunger. "However, while in the past the take up of Maxoptra has been driven by a need to manage or reduce costs we are seeing a shift change in the underlying reasons for adopting our solution. Focus is increasing, and rightly so, on the customer service experience, with delivery often being the customer's only cross over between digital and physical brand presence and customer delivery expectations growing at an unprecedented pace."
Best route planner app
A cloud-based SaaS scheduling platform, Maxoptra can build a delivery schedule in minutes taking into account possible constraints such as vehicle capacity, driver restrictions, customer requirements and delivery preferences. A powerful route optimiser, it gives users the opportunity to improve productivity and achieve tangible savings while a feature rich mobile app ensures the real time flow of business-critical information. Maxoptra is also planning to release a range of new features and functionality in the forthcoming months including advanced 'pick up & delivery' planning, a new iOS version of the popular Maxoptra app and a new 'rate my delivery experience' option.
"We are constantly upgrading and improving both the ease of use and the functionality of Maxoptra to ensure our users are always at the top of their game in terms of operational efficiency and customer service," continued Brunger, "and, because Maxoptra is a cloud based subscription service new releases are instantly available to users at no additional charge."
CONTACTS
ABOUT MAXOPTRA
Easy to use, affordable and highly customisable, the Maxoptra routing and scheduling system helps companies to do more business with the same resources at a lower operational cost. Having an open API makes it an ideal complement to any telematics, WMS and CRM solution. As a subscription-based SaaS solution, Maxoptra is accessible 24/7 from any web browser worldwide; meaning every new release of functionality is immediately available to subscribers with no additional charge or upgrade cost.
Maxoptra is a division of Magenta Technology.
Magenta's scheduling solutions manage over 10,000 fleet vehicles worldwide every day. Customers include Gist, Avis Car Rental, Snap On, Serviceline, Walkers Transport, Champion Timber and many others.
Magenta Technology, 17c Curzon Street, London, W1J 7TL