Maxoptra and TomTom Streamline Mobile Operations for South African Telecom Provider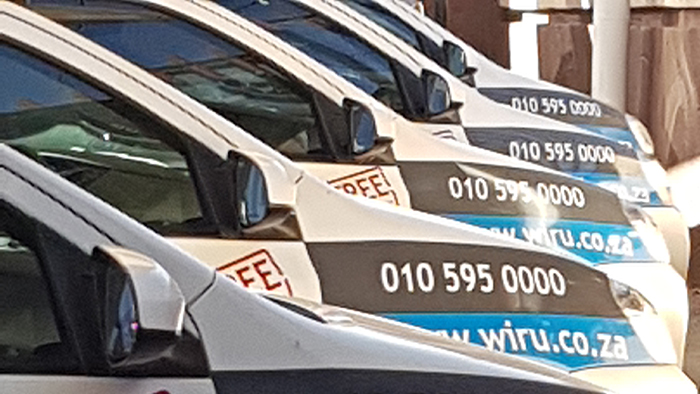 London, 05 September 2017 – WIRUlink, one of South Africa's fastest growing telecom providers, has turned to Maxoptra to improve its field service operations. Integrated with WIRUlink's in-cab telematics solution from TomTom, Maxoptra's cloud-based dynamic route planning and scheduling software has already helped the company increase the efficiency of its installation and service teams, boost customer service and reduce costs.
WIRUlink provides voice and data services to business and residential customers across South Africa. "Previously, installations were completed on a first come, first served basis, regardless of location, so technicians could potentially be driving between areas even when there were more orders in the same area," commented Riaan Maree, Technical Director at WIRUlink. "And, despite having in-cab navigation devices, some engineers would stick to their own routes, leading to wasted time and travel expenses."
Field service management
WIRUlink currently operates a fleet of 22 service installation and support vehicles. Since implementing Maxoptra, WIRUlink has been able to automatically optimise routes to ensure staff spend the minimum amount of time per day travelling and reduce overall mileage. This has led to a significant increase in productivity, enabling, on average, twice the number of new customer installations each day. Orders are automatically sent to the in-cab TomTom devices, and live traffic events are taken into consideration to re-route vehicles and inform customers of potential delays.
"Using Maxoptra, our logistics team has full visibility of every vehicle and every order – information that can easily be shared with the customer and management alike," continued Maree. "Since implementing Maxoptra, we can serve more customers, using fewer resources, which in turn maximises our profitability and secures our potential for future growth.
WIRUlink is a licensed telecommunications service provider, offering voice and data services to business and residential customers in South Africa. Recently voted the best Wireless Broadband Service Provider in South Africa, WIRUlink's customer feedback includes comments such as 'remarkable pre- and post-installation communication and exceptional installation time – are incomparable' and 'extremely impressed with the quality of service and promptness received to date from WIRUlink'.