How To Deliver A Better Christmas Post-Purchase Experience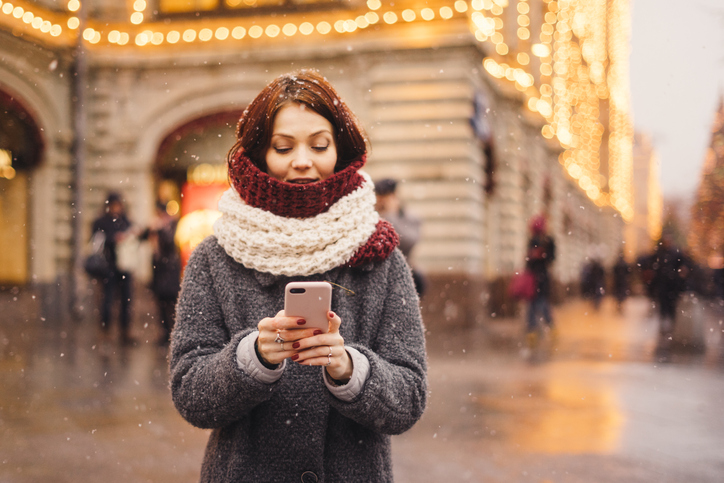 During Christmas 2018 firms took an average of five days to deliver, compared to 3.6 days the year before.
It left a sour taste in the mouths of UK consumers with 44% of online shoppers claiming the post-purchase experience in Christmas 2018 was 'worse' or 'much worse' than the year before.
Opinions like these aren't just bad press – they have a real financial impact on businesses too with 83% of shoppers saying they are unlikely to buy again after a poor delivery experience. That figure is a 33% increase on the year before proving that the delivery experience is becoming increasingly essential to keeping customers loyal.
But fear not, there are still plenty of ways to improve your delivery experience at Christmas. The key is to put processes in place now to be better prepared for peak in 2019. Here are just some of your options:
Give more delivery options
People want more flexible options when it comes to delivery. And although 82% of shoppers opt for home delivery, options such as collect in-store, offering a local pick-up point and delivery to the workplace are rated as extremely desirable too. So when it comes to Christmas, think about how you can make your customers' lives easier with flexible delivery options.
Update customers with accurate timings
Customers lose trust when you fail to turn up when you said you would – that's why it's far better to keep them in the loop with accurate delivery notifications. If your driver hits traffic or the drop before takes longer than expected, an automatic update will be sent to all the subsequent deliveries with a new adjusted delivery time. And because alerts like these are based on real-time data, the delivery windows you give your customers are as accurate as it's possible to be.
Offer bookable delivery slots
Gone are the days when customers were willing to wait in all day for a delivery. Today people want companies to work around them by offering a personalised service. Part of this proposition is offering customers bookable delivery slots so they can schedule the arrival of a parcel to a time when it suits them.
Automate your customer communications
Ask any member of a customer services team and they'll tell you one of the most frequently asked customer enquiries is: 'Where's my order?' Instead of relying on customers to contact you, it's time to reach out to them with automated updates on their order progress via text or email. You can tell them whether their order has been received, if their goods are have been packaged or whether the order is on its way to them. Proactive communication like this sets expectations, improves customer experience and saves you time and money fielding individual customer queries.
Give people reassurance
Reaching the customer is only half the battle. Once the driver gets to their destination the customer wants to know their precious parcel is safe and secure. It's easy to do this when you allows drivers to log proof of delivery signatures, photos and comments about their delivery which show the customer exactly where and when it's been delivered.
Ask customers to rate drivers
Delivery is as much part of the brand experience as the product being delivered which is why you need to check you're leaving the best impression at the door. MaxOptra's rate my driver functionality lets customers tell you exactly what their experience was so you can proactively follow-up issues before they lead to an official complaint. Customer scores such as the ones used by TrustPilot are an easy way to monitor customer happiness and reward top-performing drivers.
Speed up delivery times by using more efficient routes
Multi-drop route planners help you plan the most efficient routes and speed up delivery times. They save you time and money, enabling you to focus on delivering a better customer experience once you get there. By using GPS solutions like automatic route planners, dispatch offices also can monitor their driver's progress, see what drops they've made and use the real-time data to manage their schedules remotely.
All these suggestions keep customers happy and loyal by delivering a better post-purchase experience. Technology such as MaxOptra's multi-drop delivery planning software offer all these features and more. And there's no better time to implement them than now so you can make sure delivery is in the best possible shape for next Christmas!